Eyebrow microblading and shading, for men and women
Eyebrow microblading uses a microblade and tattoo ink to create natural hairlike strokes for bold, beautiful, and natural-looking brows!
Whether you're looking to improve your eyebrow shape or density, microblading allows you to say goodbye to eyebrow pencil and the hassle of daily makeup. Natural, bushy, fluffy, high arch, shaded… what's your brow style?
At Cinnamon Girl your first appointment is approximately one hour, followed by a touch-up appointment 6-8 weeks later. Both appointments are included in our prices, and results last anywhere between 1-3 years.
Less time doing your makeup in the mirror, and more time with the ones you love!
FIRST APPOINTMENT
$750

Or, 4 easy payments of $187.50

*virgin brows, not previously tattooed
FIRST APPOINTMENT
$850

Or, 4 easy payments of $212.50

*brows previously tattooed elsewhere
TOUCH UP
ALWAYS FREE
*to ensure 100% satisfaction we can add strokes or color included in the pricing as a part of your initial appointment.
COLOUR BOOST
$250

Or, 4 easy payments of $87.50

*colour boosts are meant to refresh your brows and boost colour within 3 years of your last Cinnamon Girl microblading appointment
We specialize in Alopecia too!
For men and women who have lost their eyebrows due to Alopecia, Chemotherapy, and more… we've got you. We understand how important eyebrows can be for looking and feeling like yourself. We're here to help you on your journey to be as confident as possible!
Different brows for different faces.
Click to scroll through our eyebrow microblading and shading gallery below: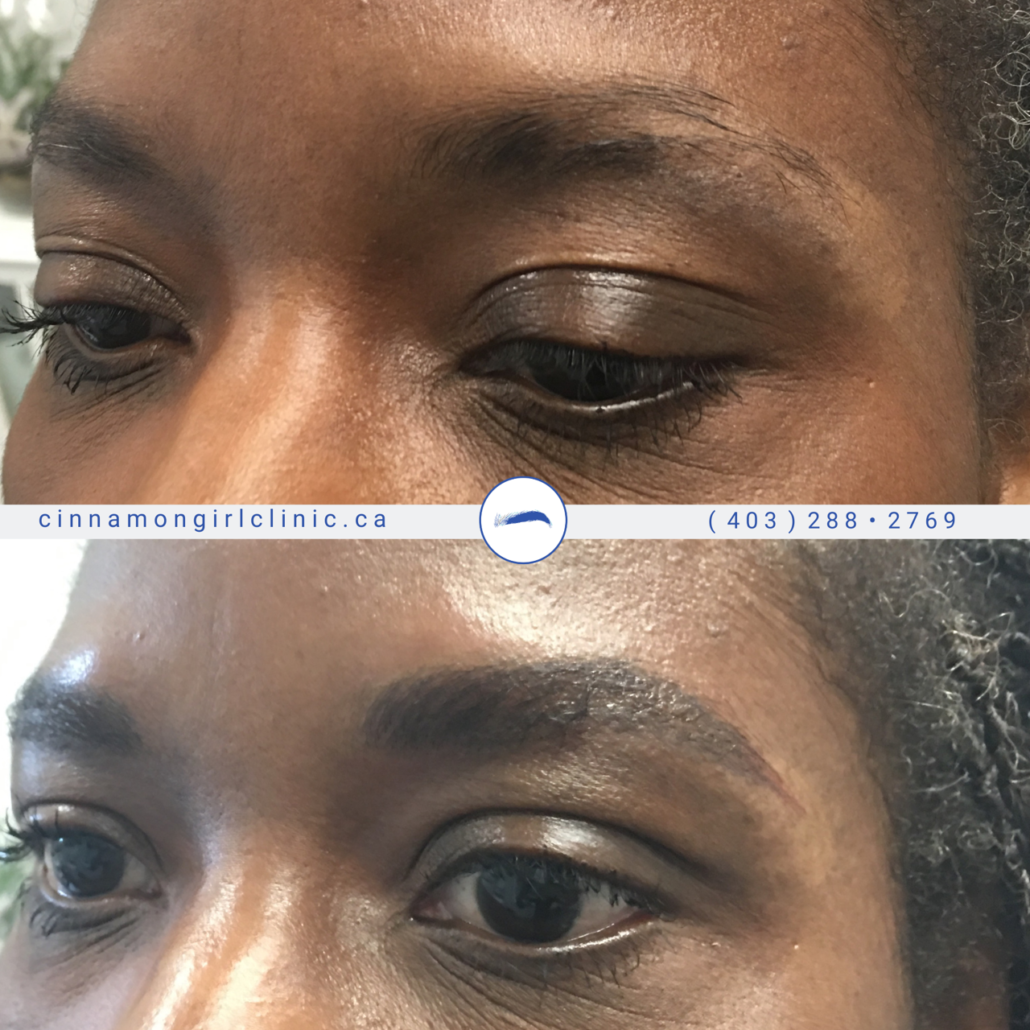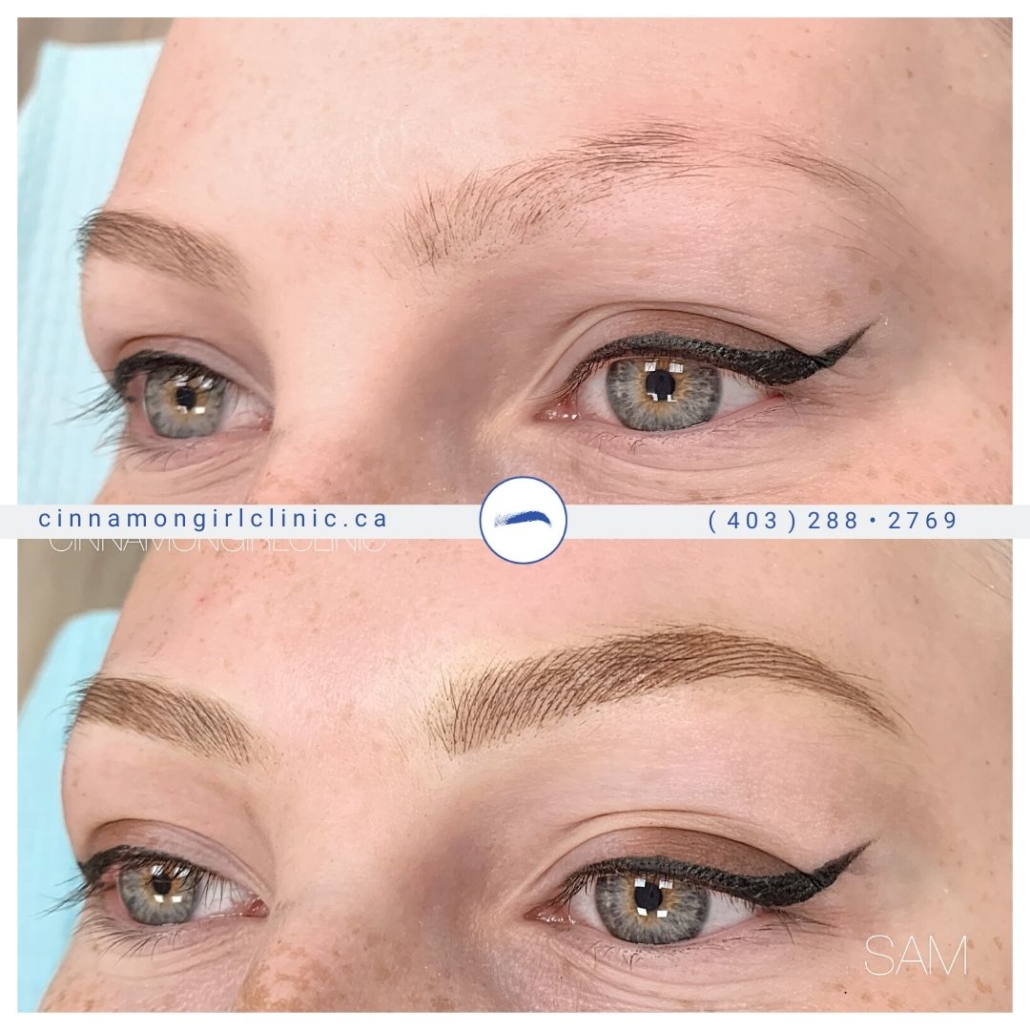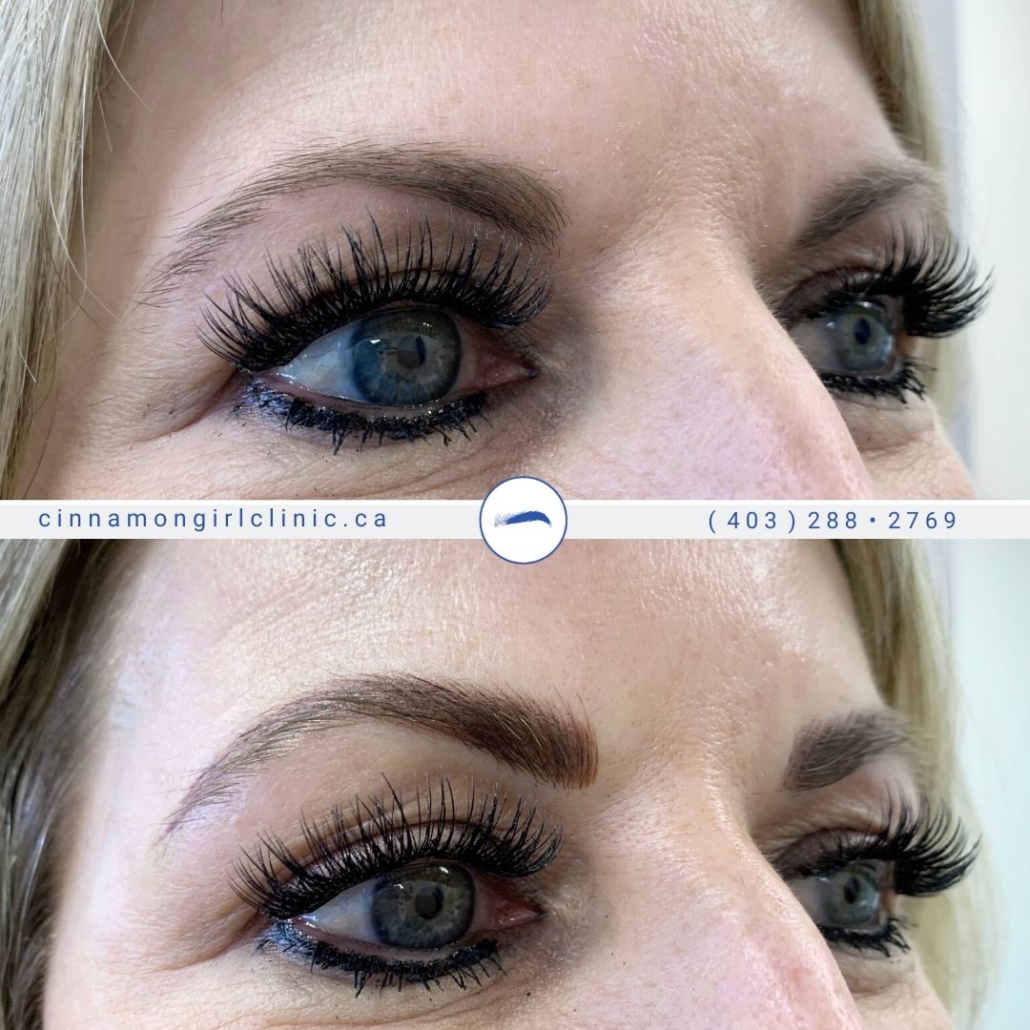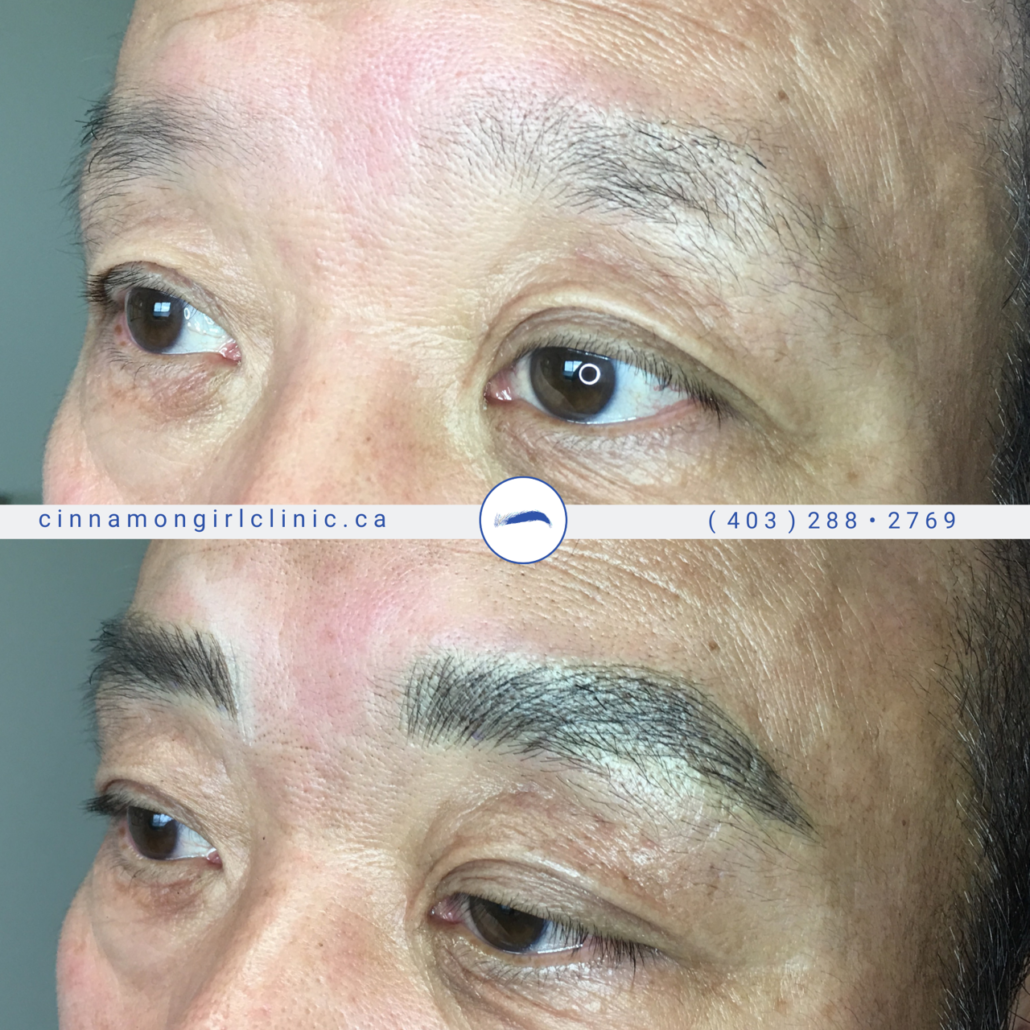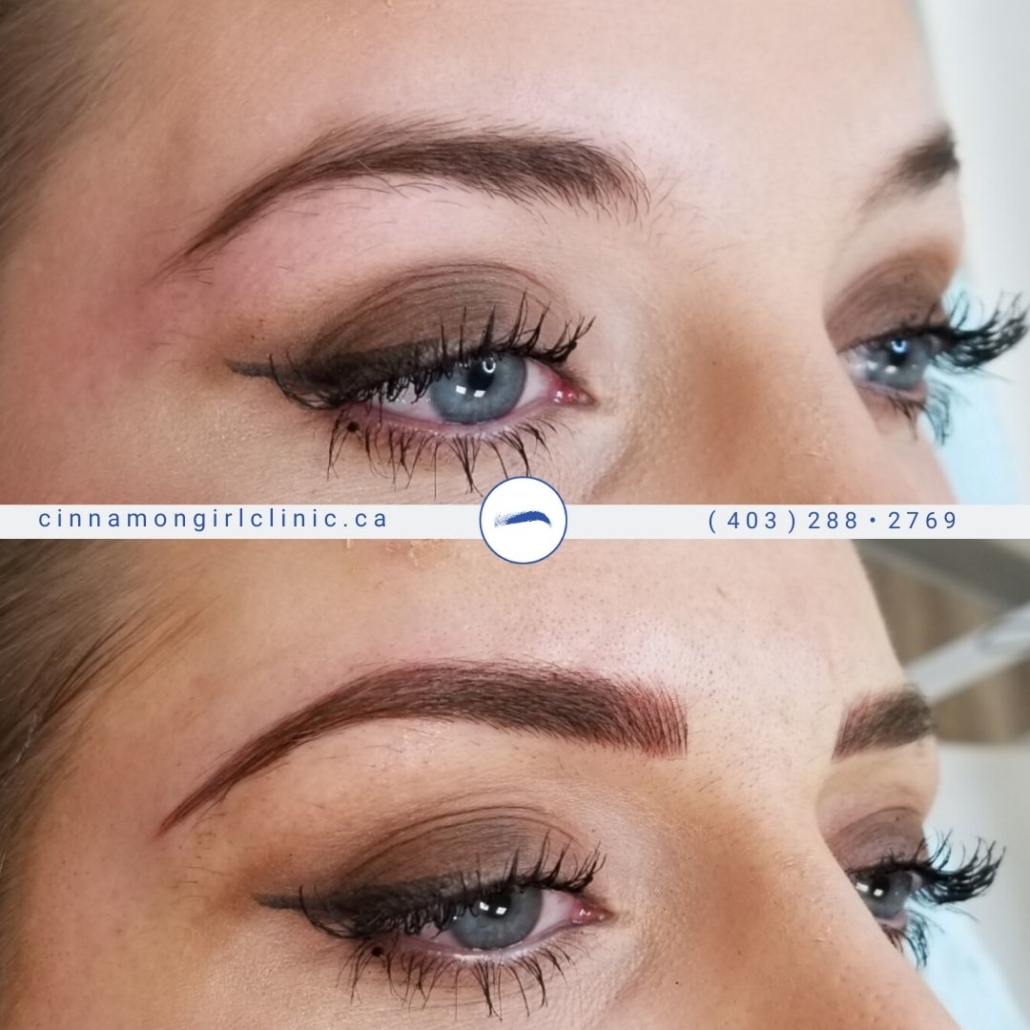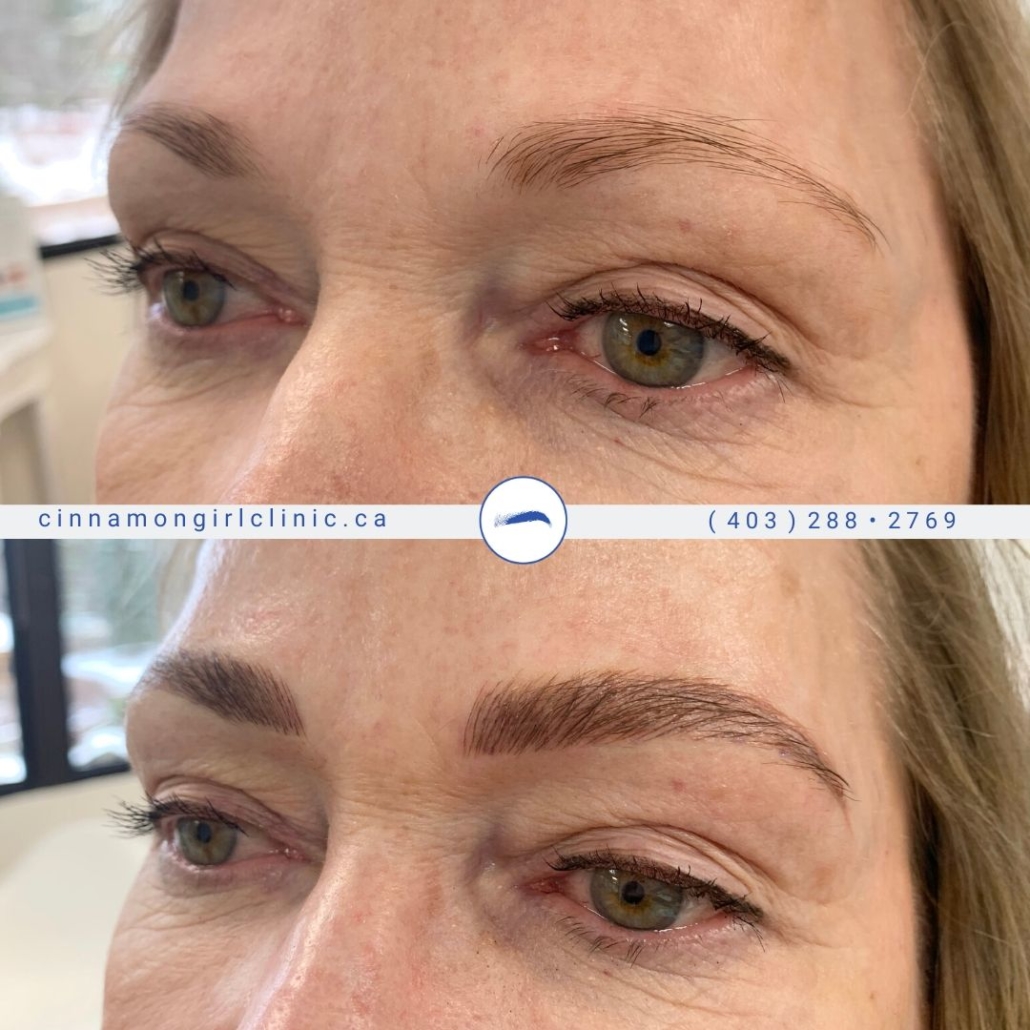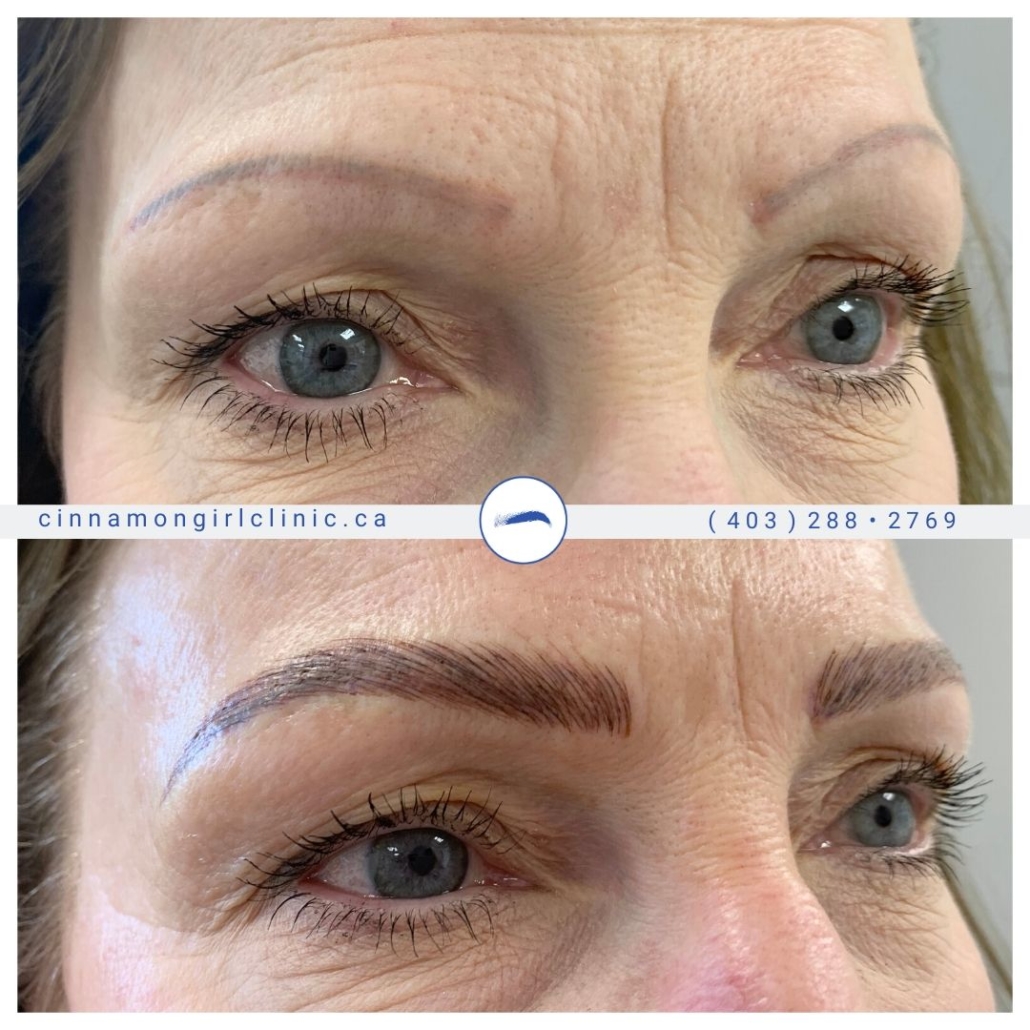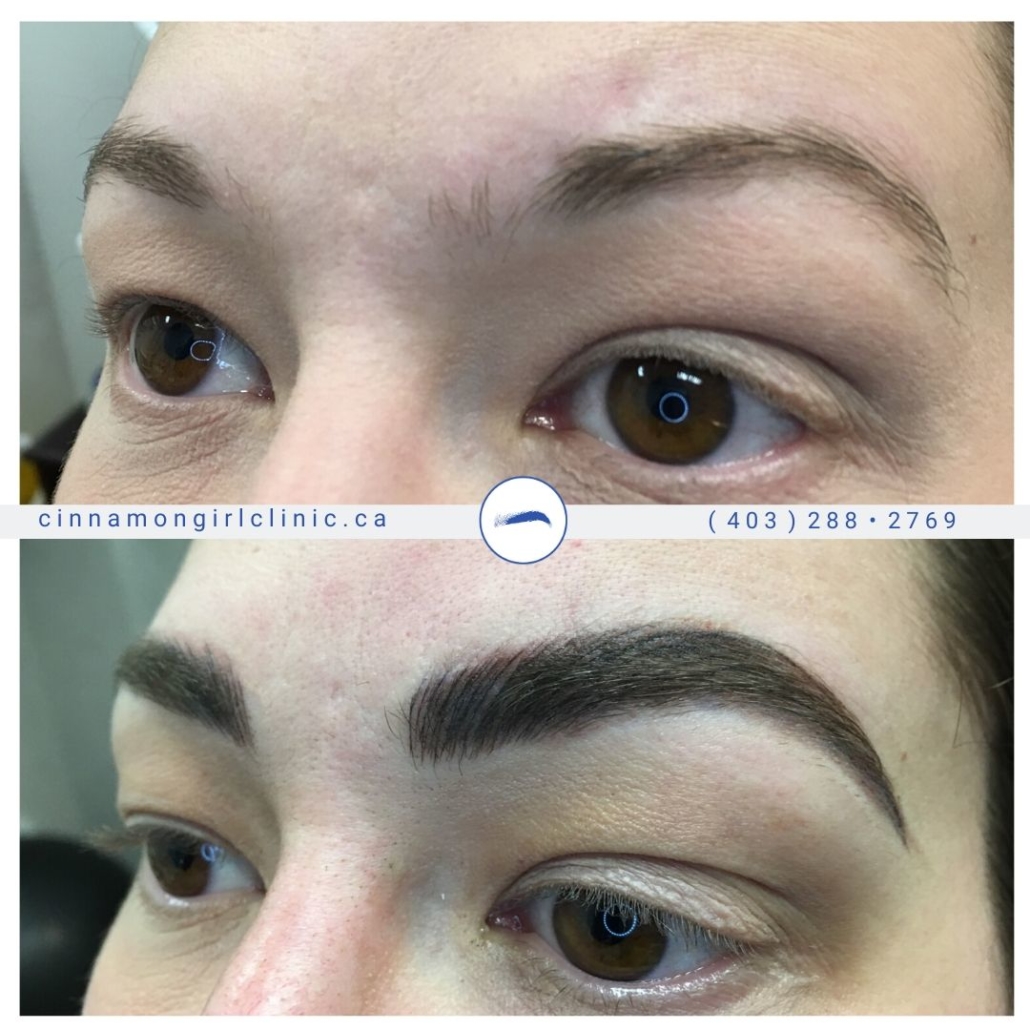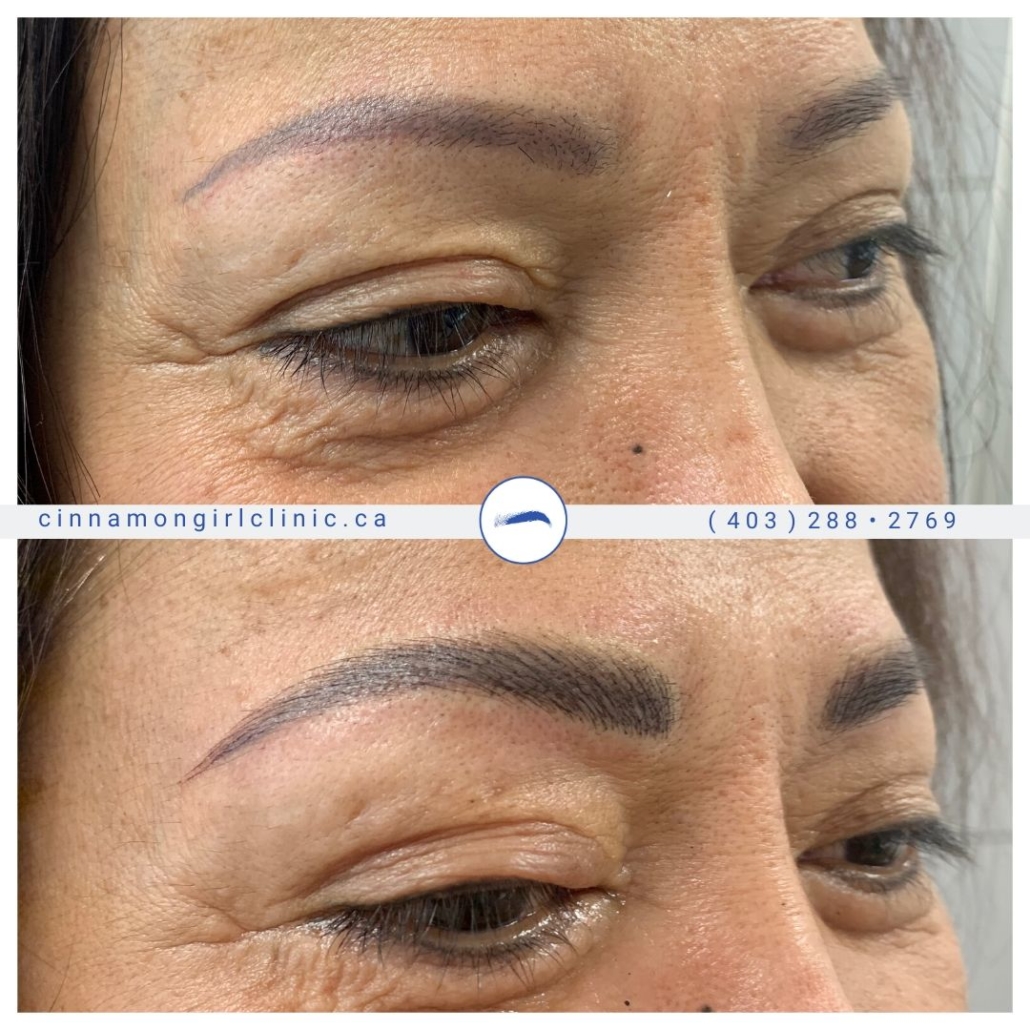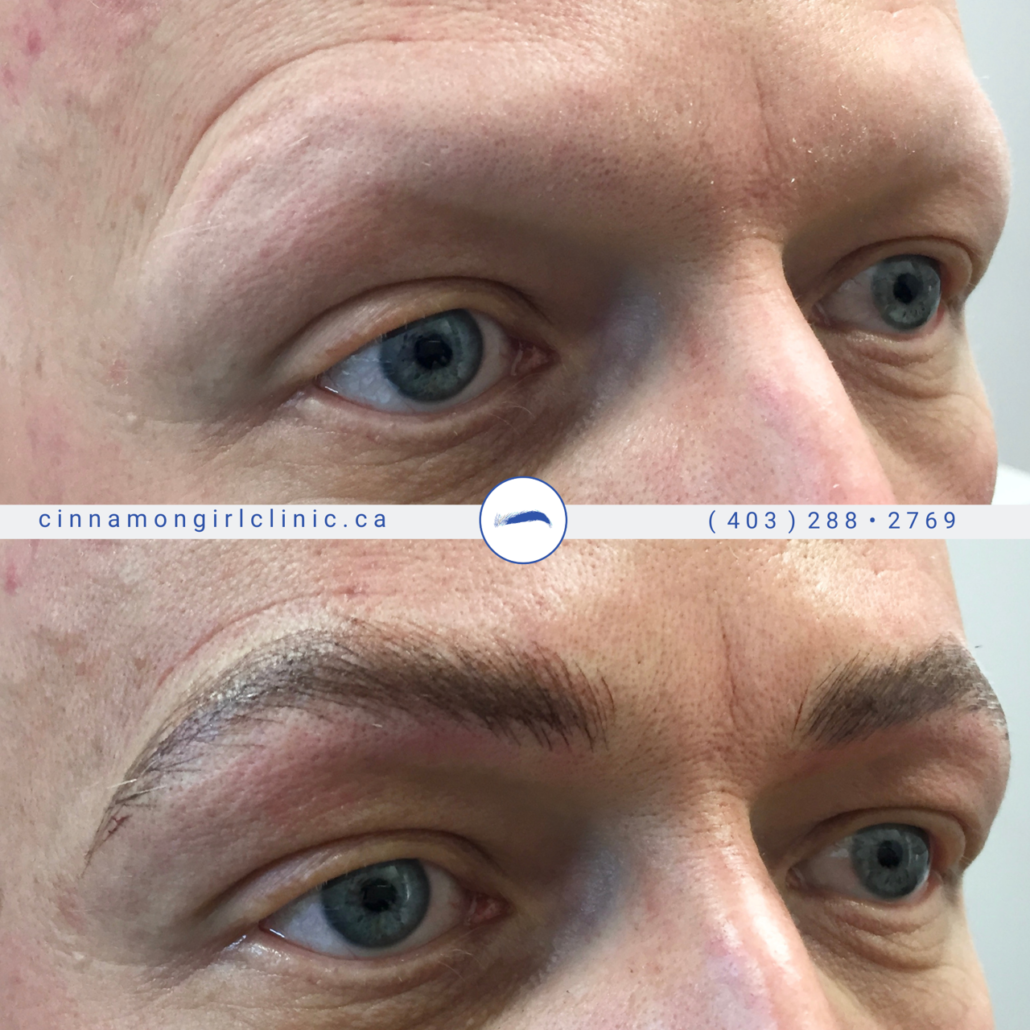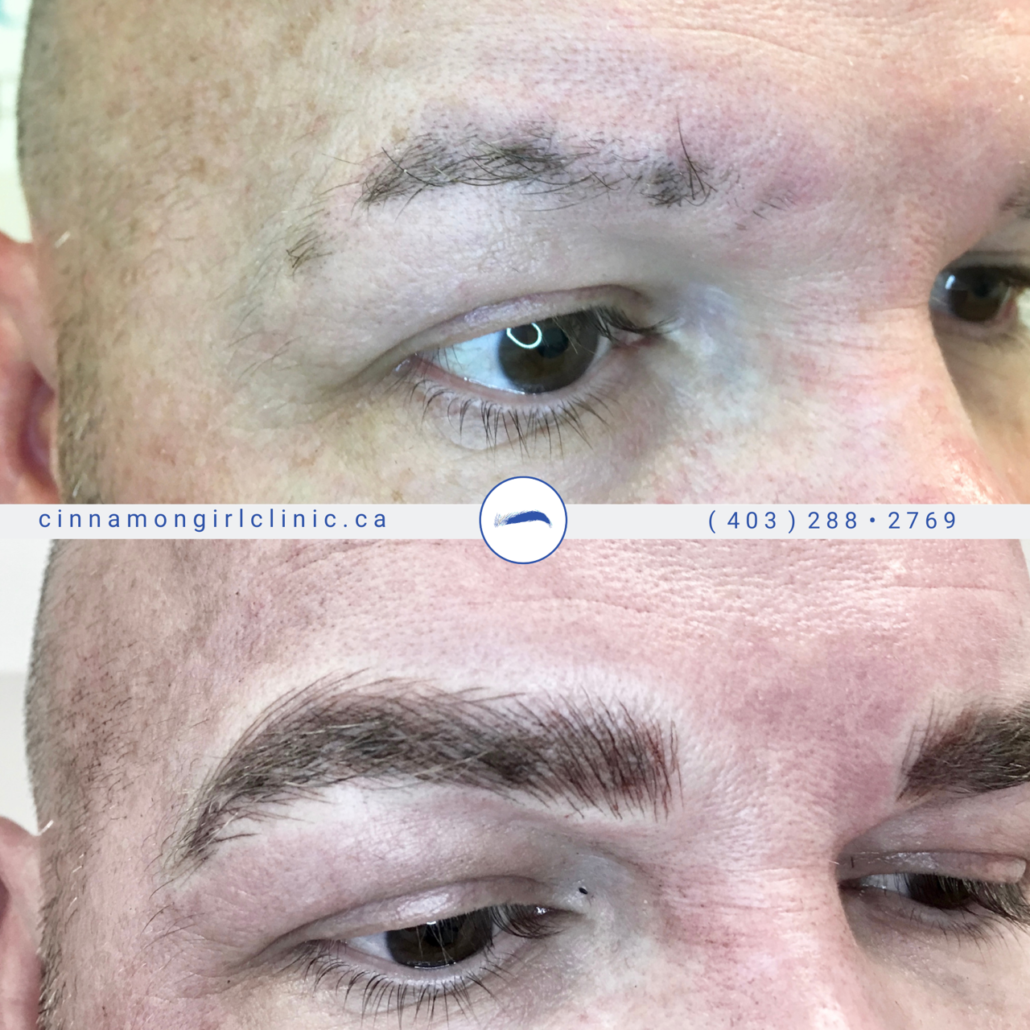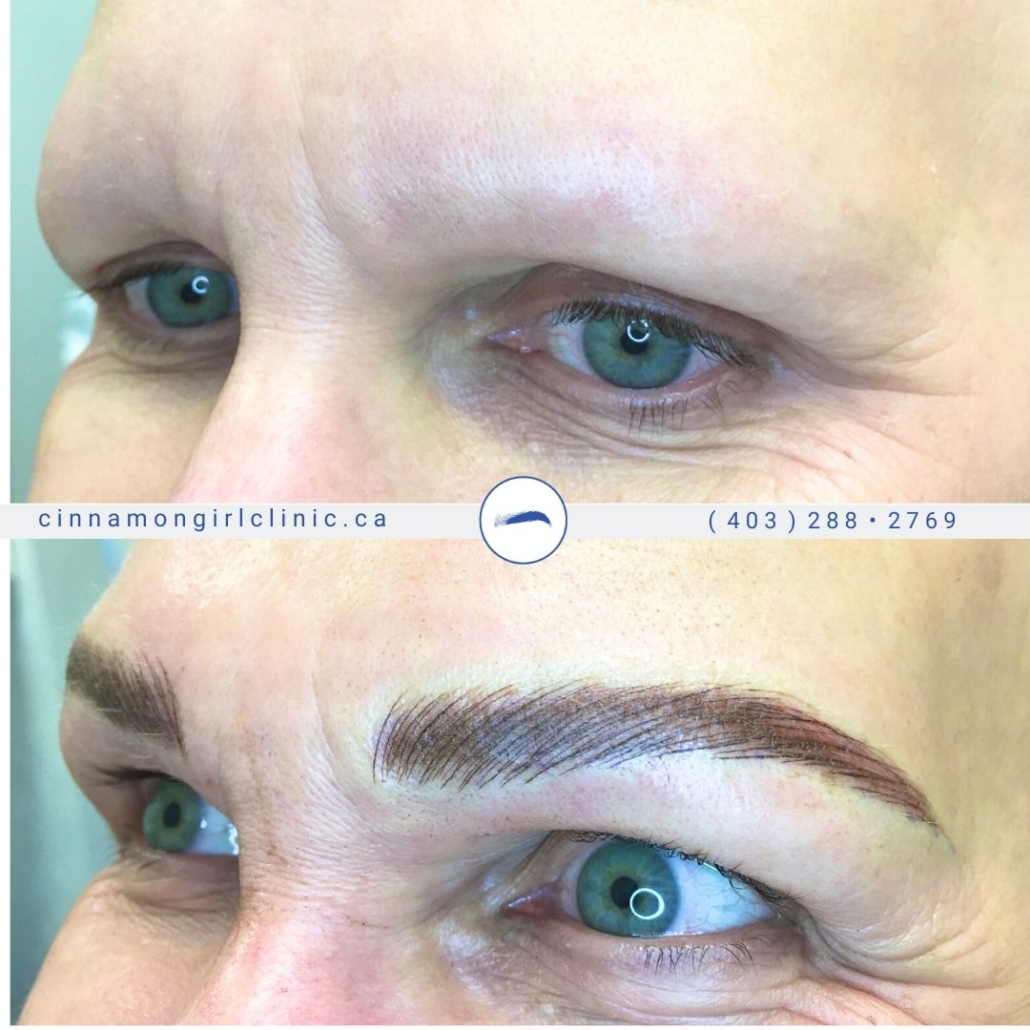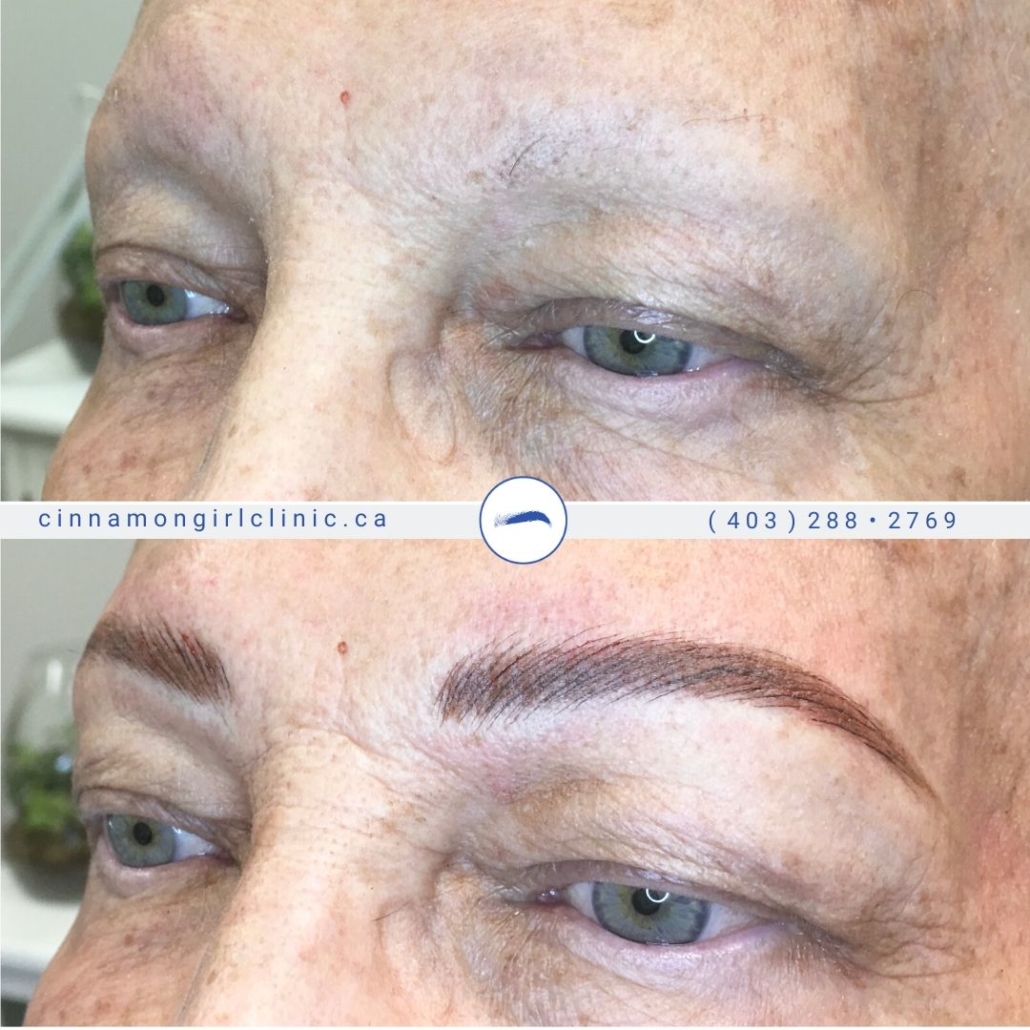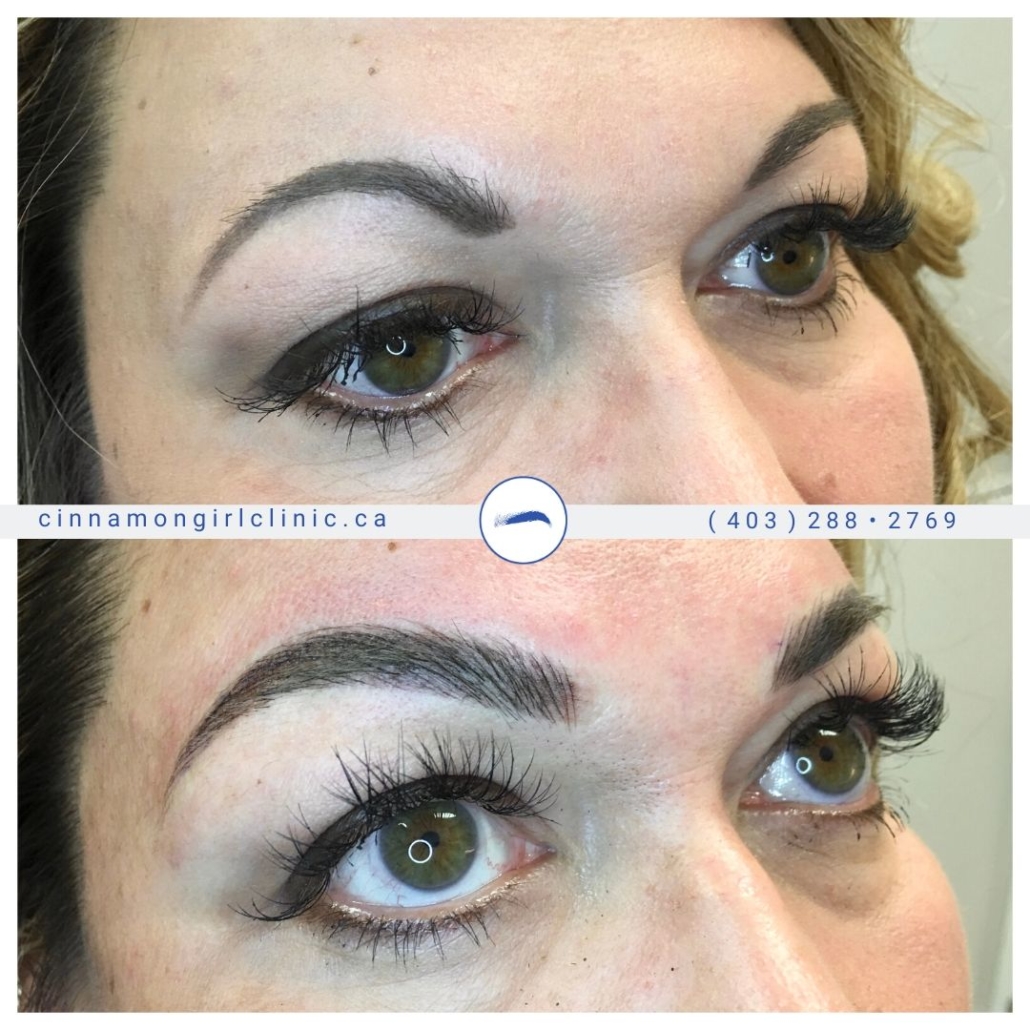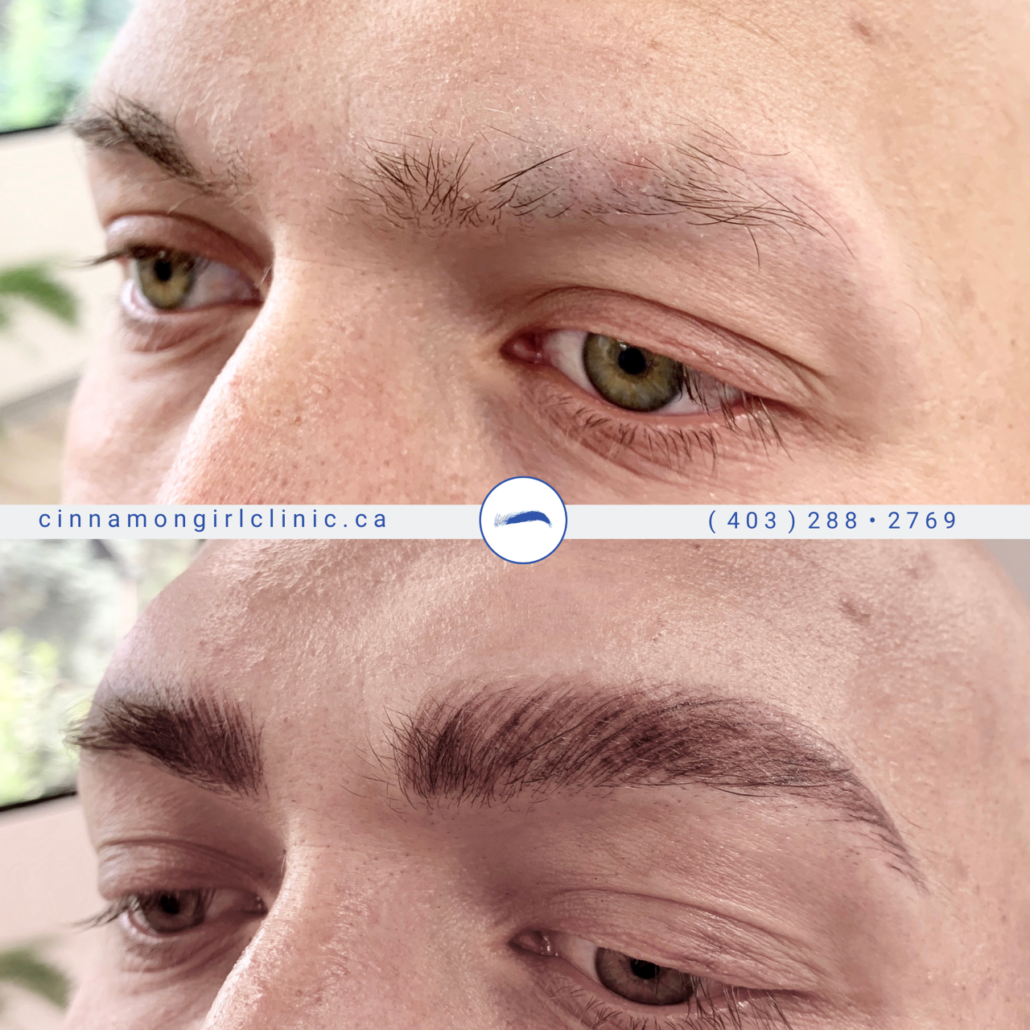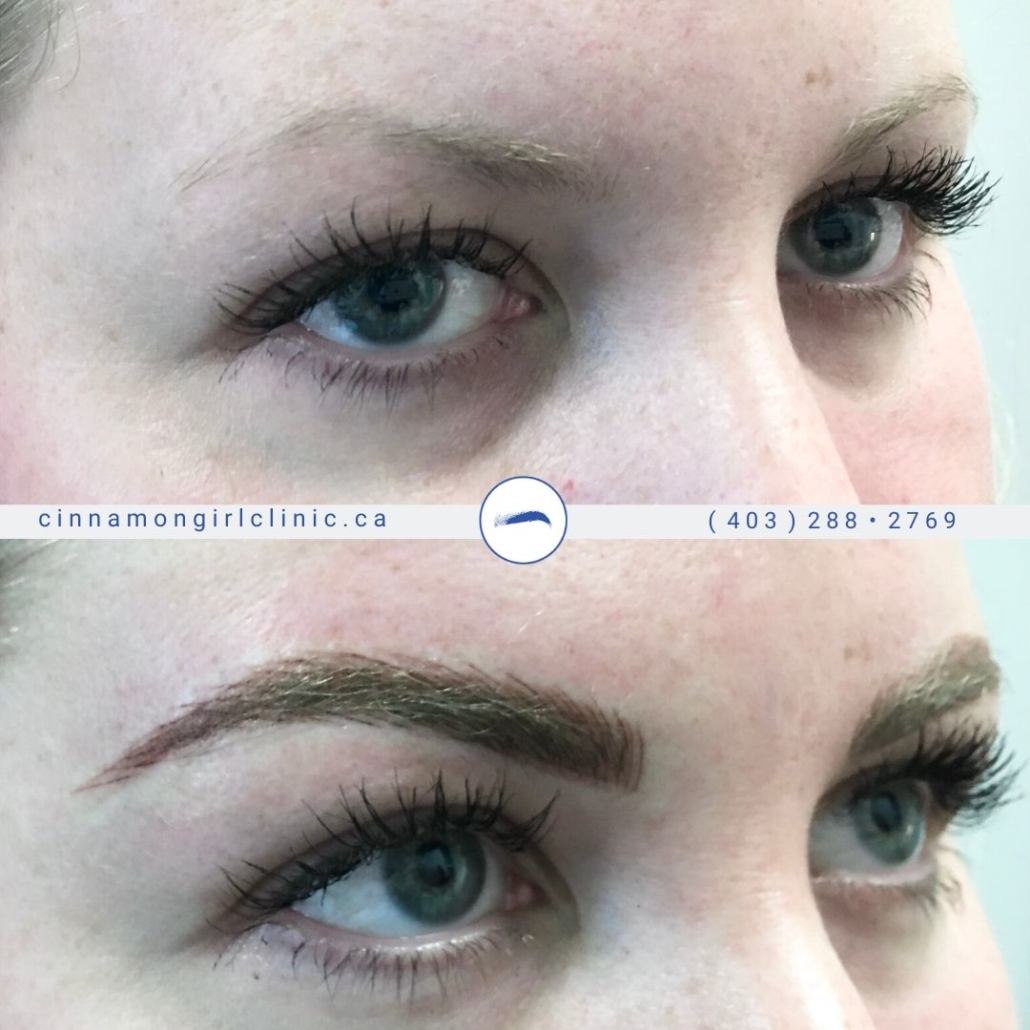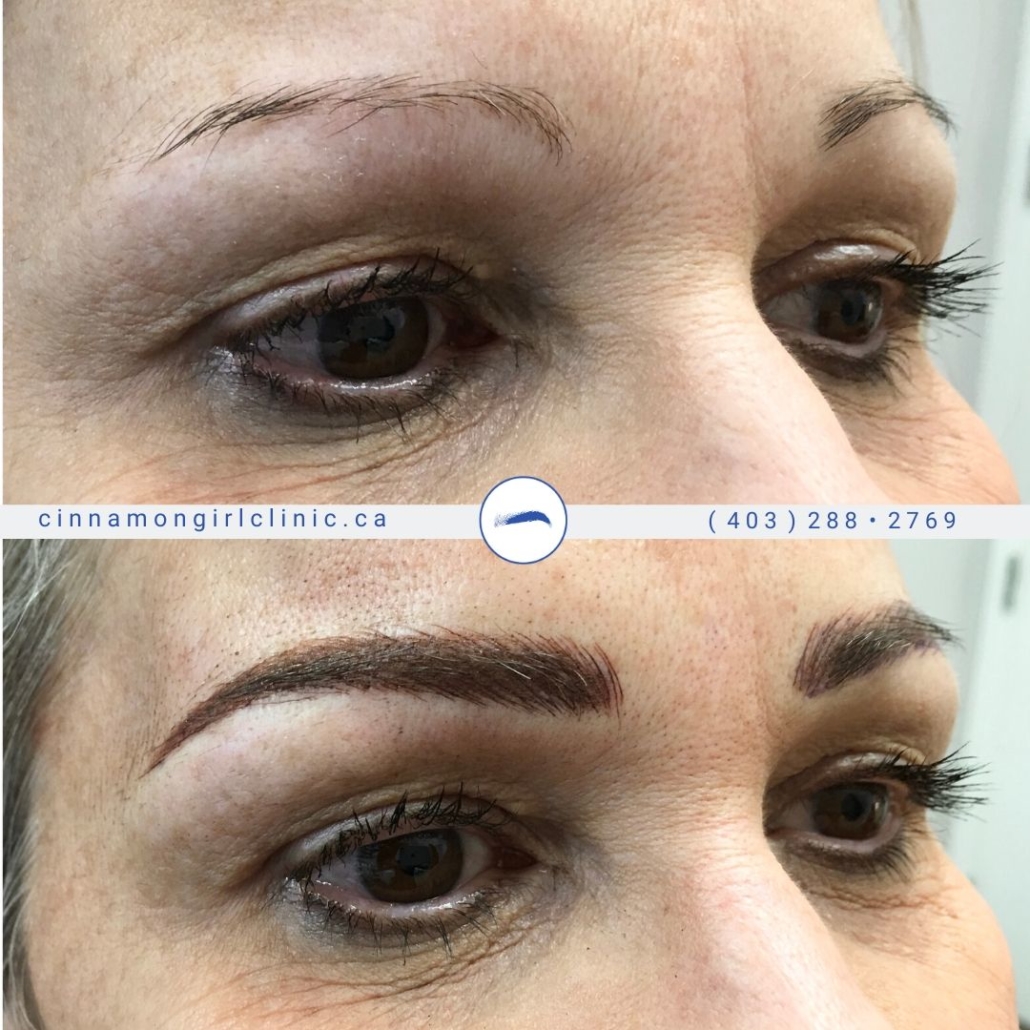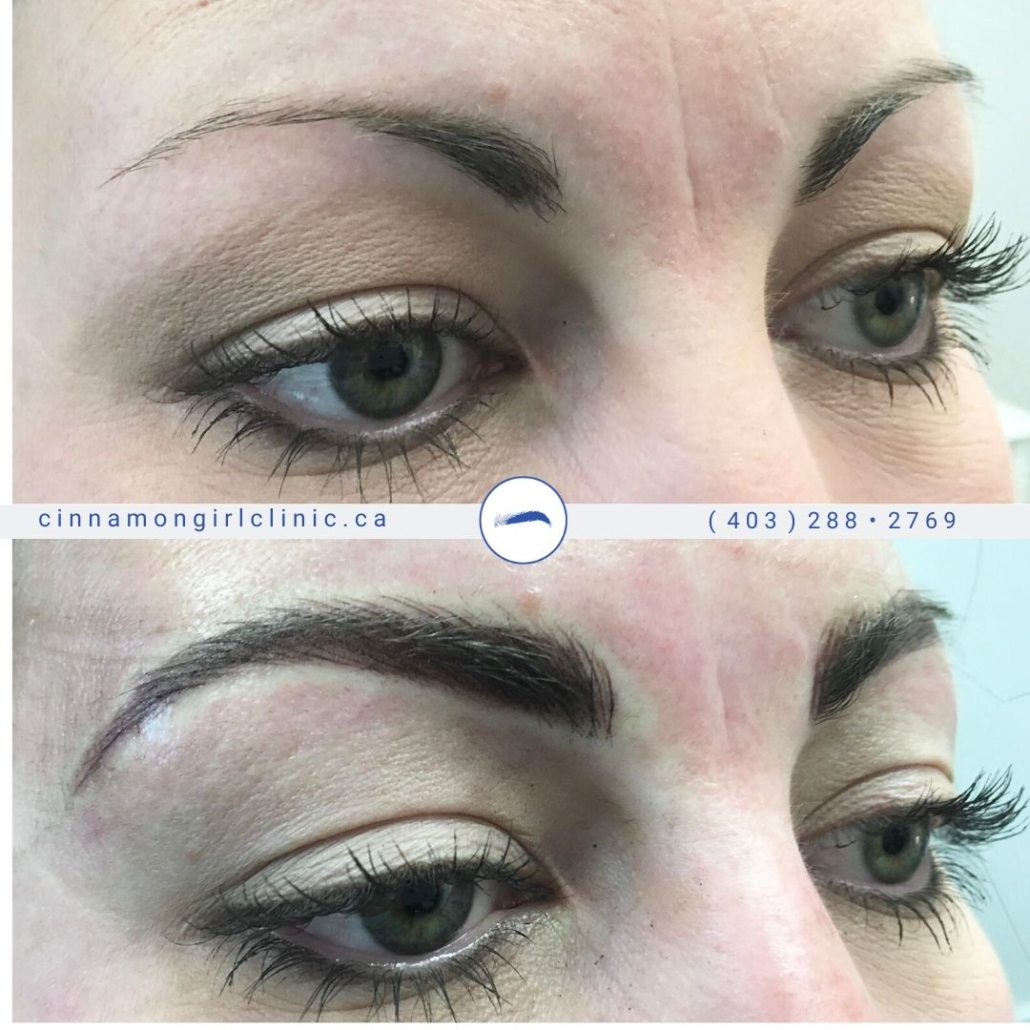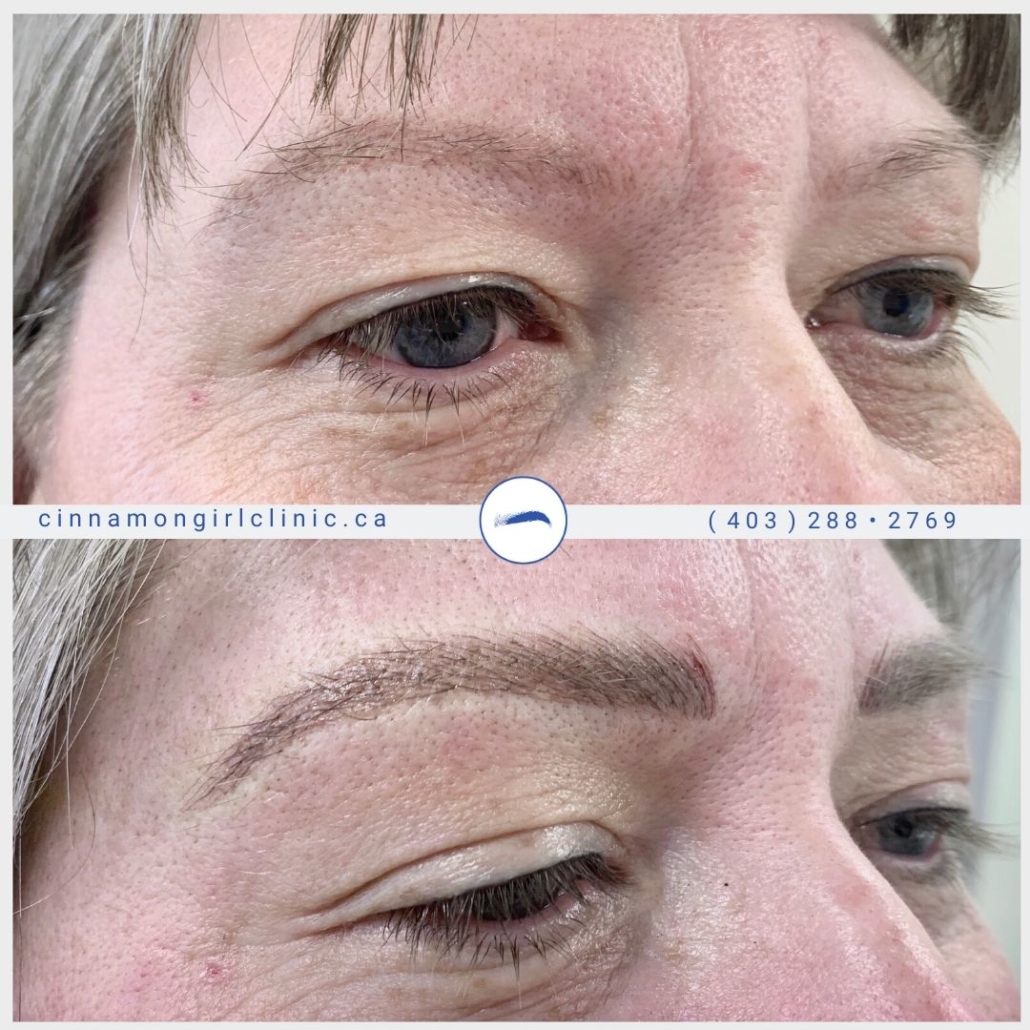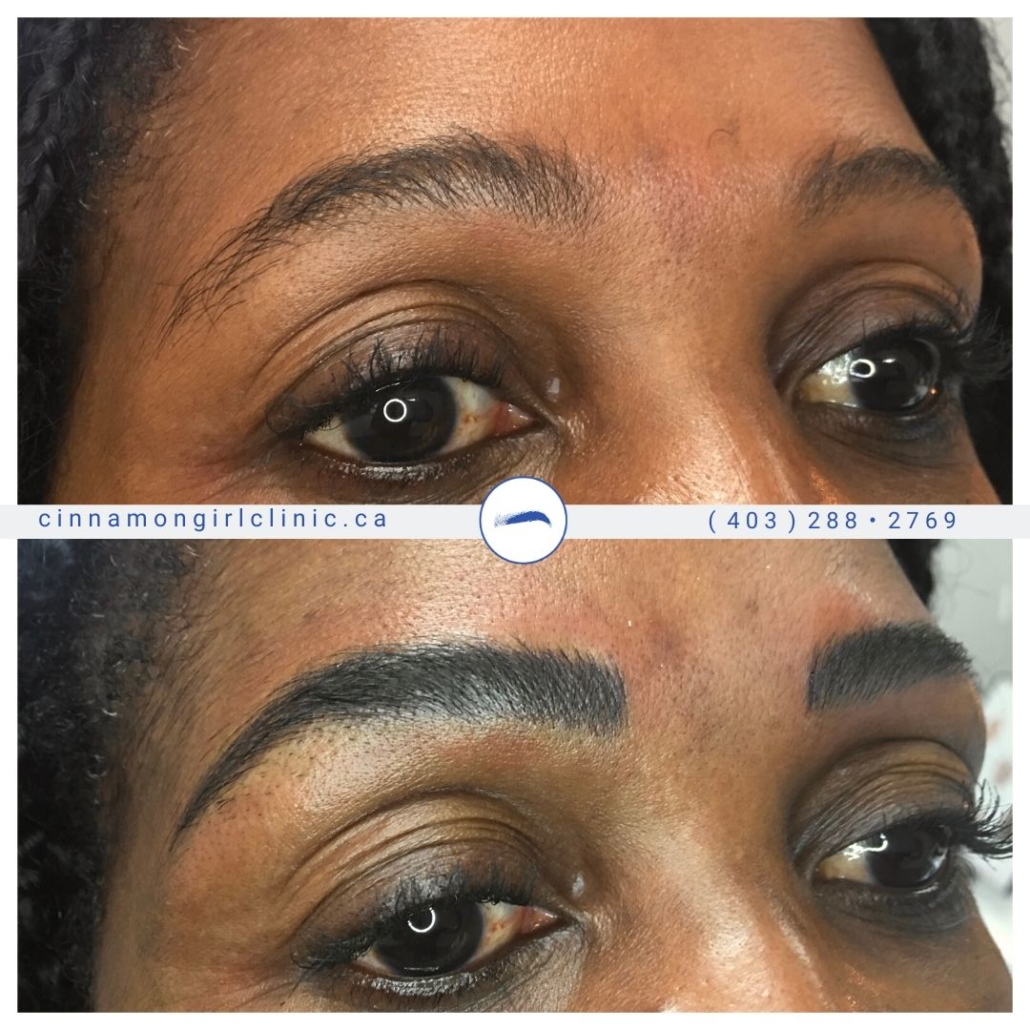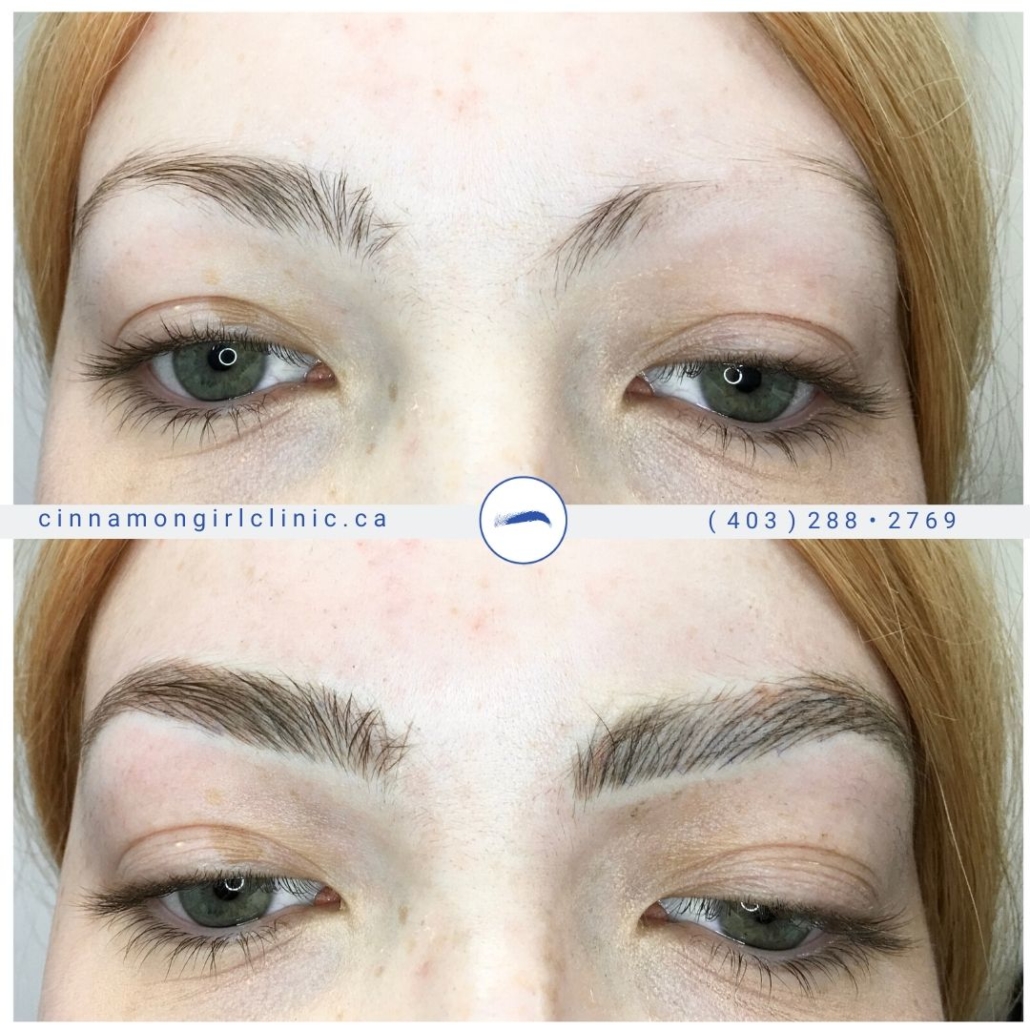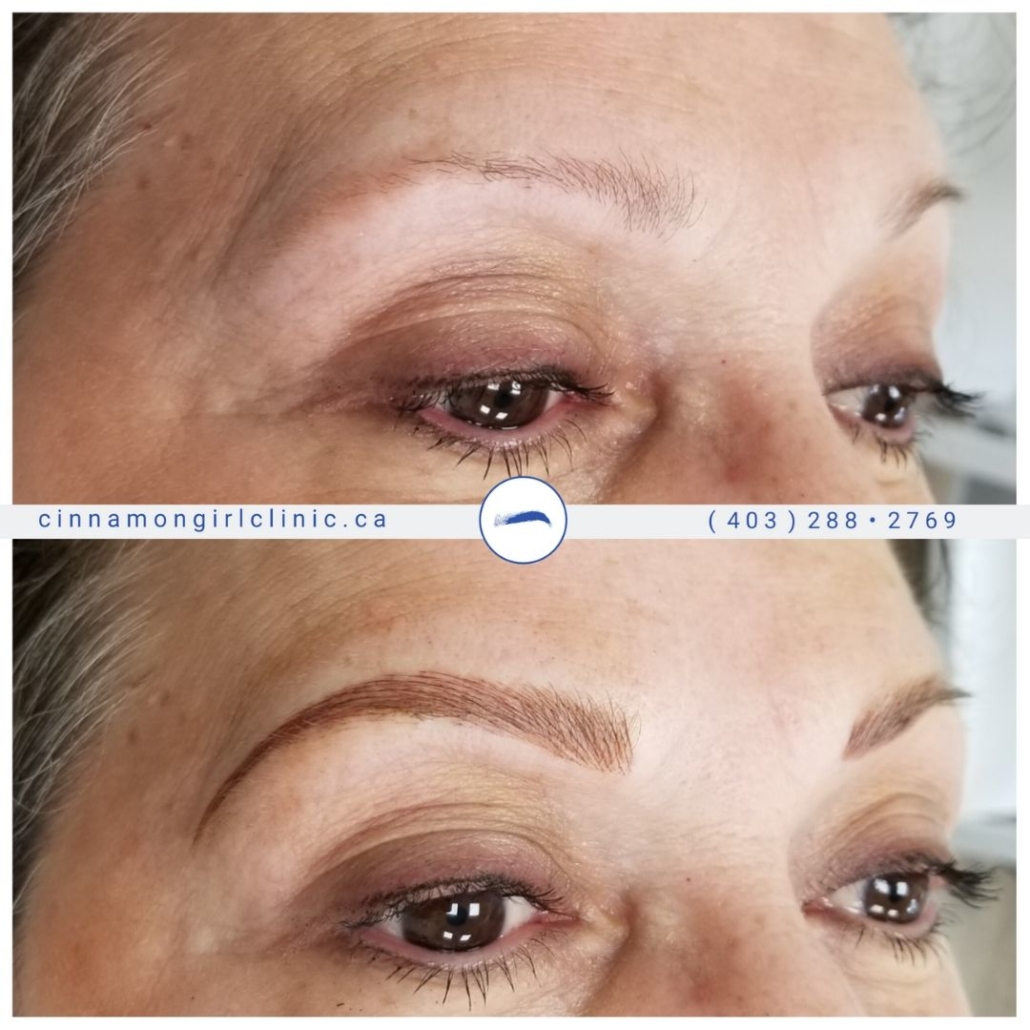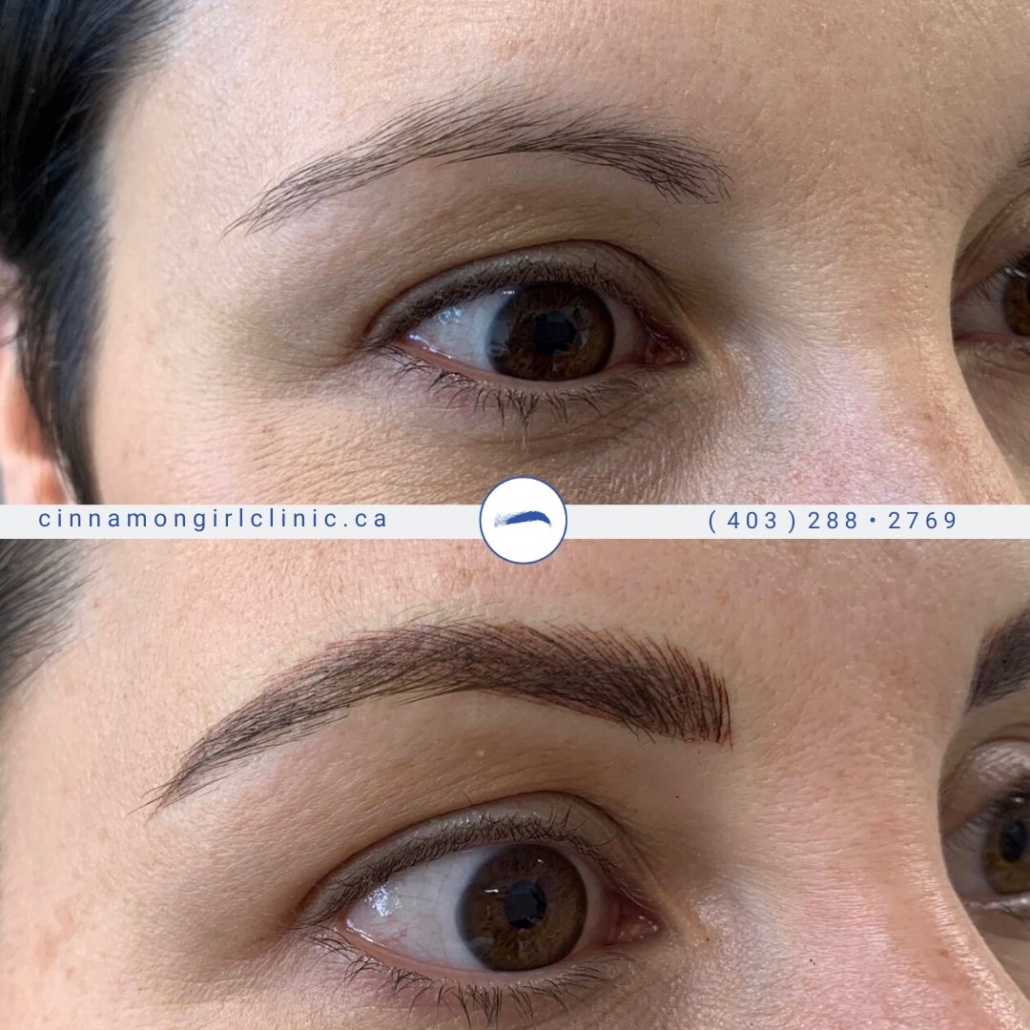 Don't feel brow envy, BE BROW ENVY.
Our clients tell us there's no better feeling than washing your face and your brows still being there… and we agree! When it comes to the best microbladed eyebrows in Calgary – look no further than the Cinnamon Girl team.