Wish your lips were always that perfect shade of your favourite lip gloss? If you experience uneven lips or have lost your natural lip pigmentation, a lip blush tattoo is perfect for you!
This micropigmentation process deposits pigment to evenly define and line your lips, and shade colour in for the perfect lip contour. Lip blush tattoos combat unevenness while blending pigment with the natural lip colour to ensure no harsh lines. (This is not the lip liner tattoo of the 90's!)
At your first appointment, we'll determine the shape that best fits your lips and facial proportions. Our goal is always to enhance what you already have! 6-8 weeks later, you'll return for your touch-up appointment (included in price) and results will last you anywhere between 2-5 years.
Pointy or rounded? Defined or filled?
What's your perfect cupids bow?
First Appointment Full Lip Blush
$1000

Or, 4 easy payments of $250.00


Colour Boost Appointment
$450

Or, 4 easy payments of $112.50

*Must be within 3-years of your last lip blush appointment
Lip Liner Only
*Please Submit Online Consult Form
Different lips for different faces. Let's enhance what your mama gave ya!
Click to scroll through our lip blush and vermillion border tattoo gallery below: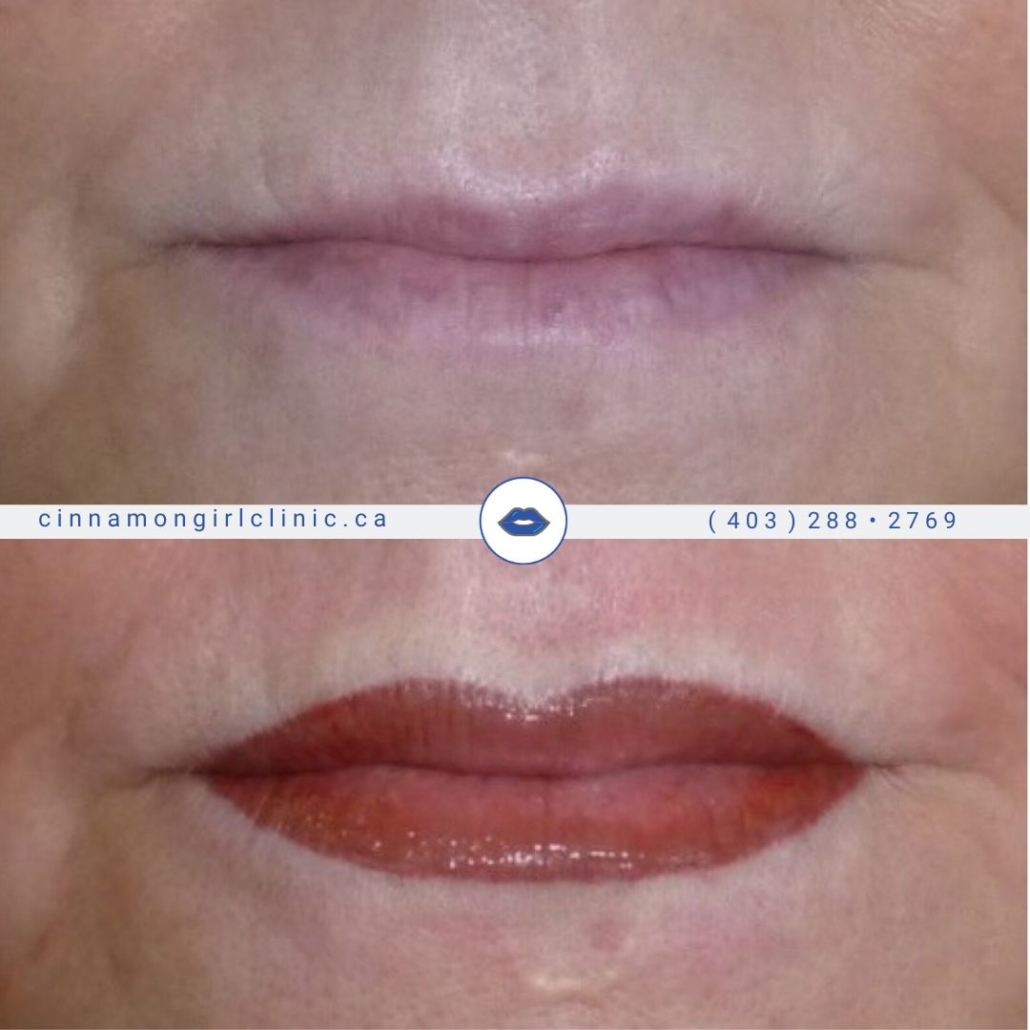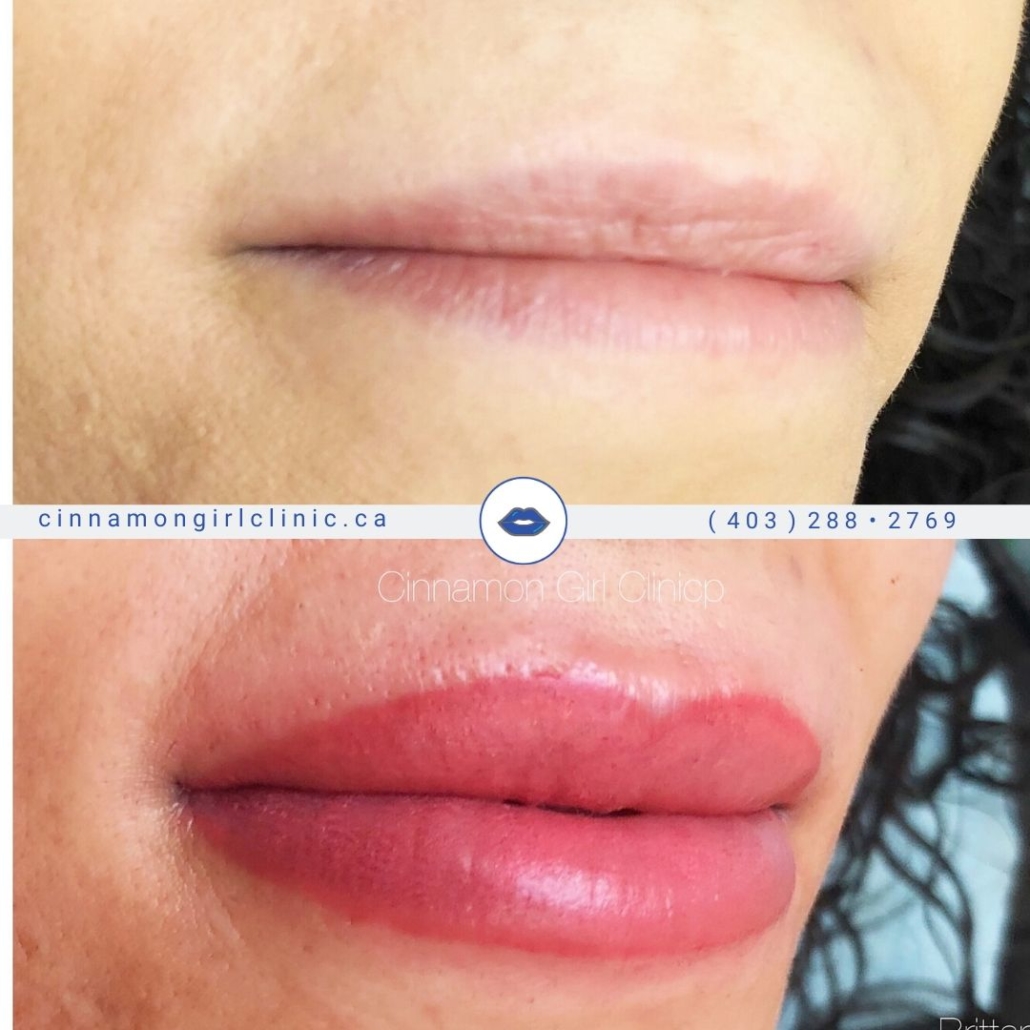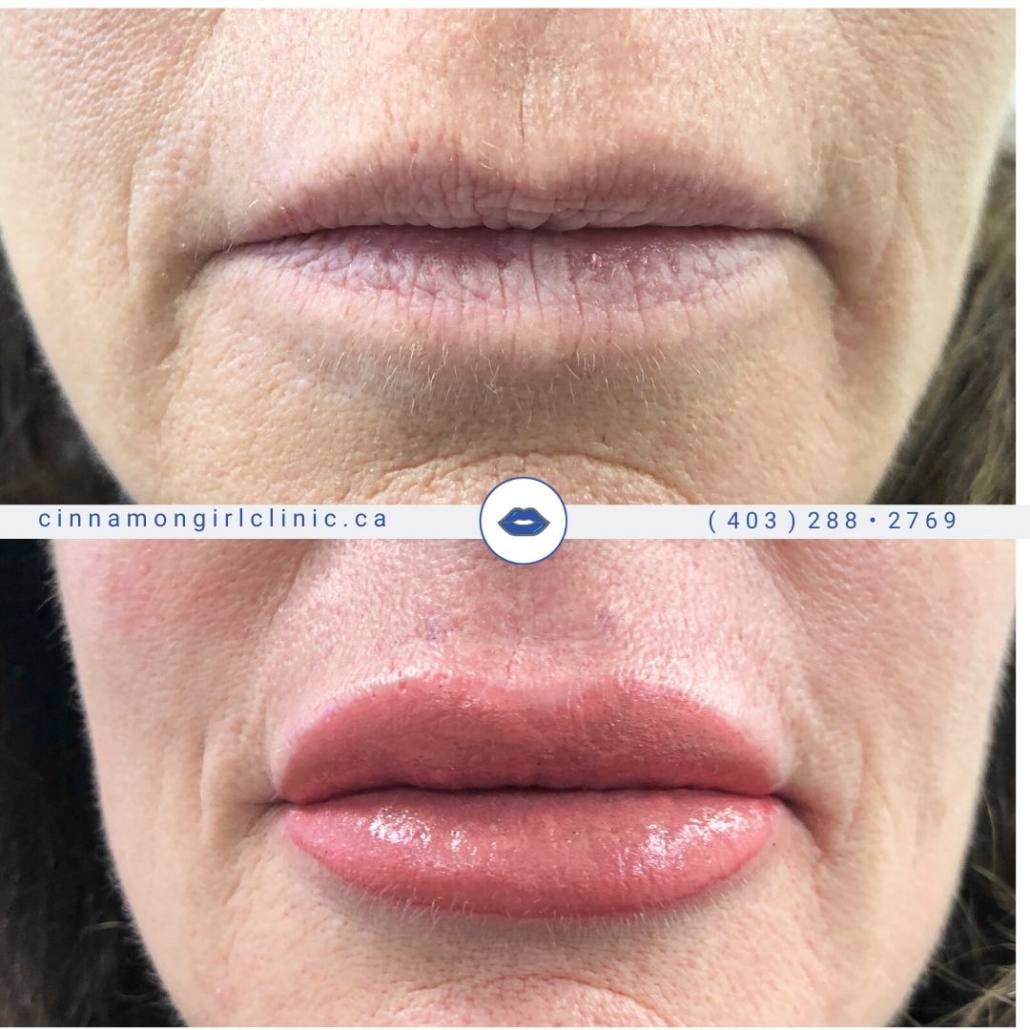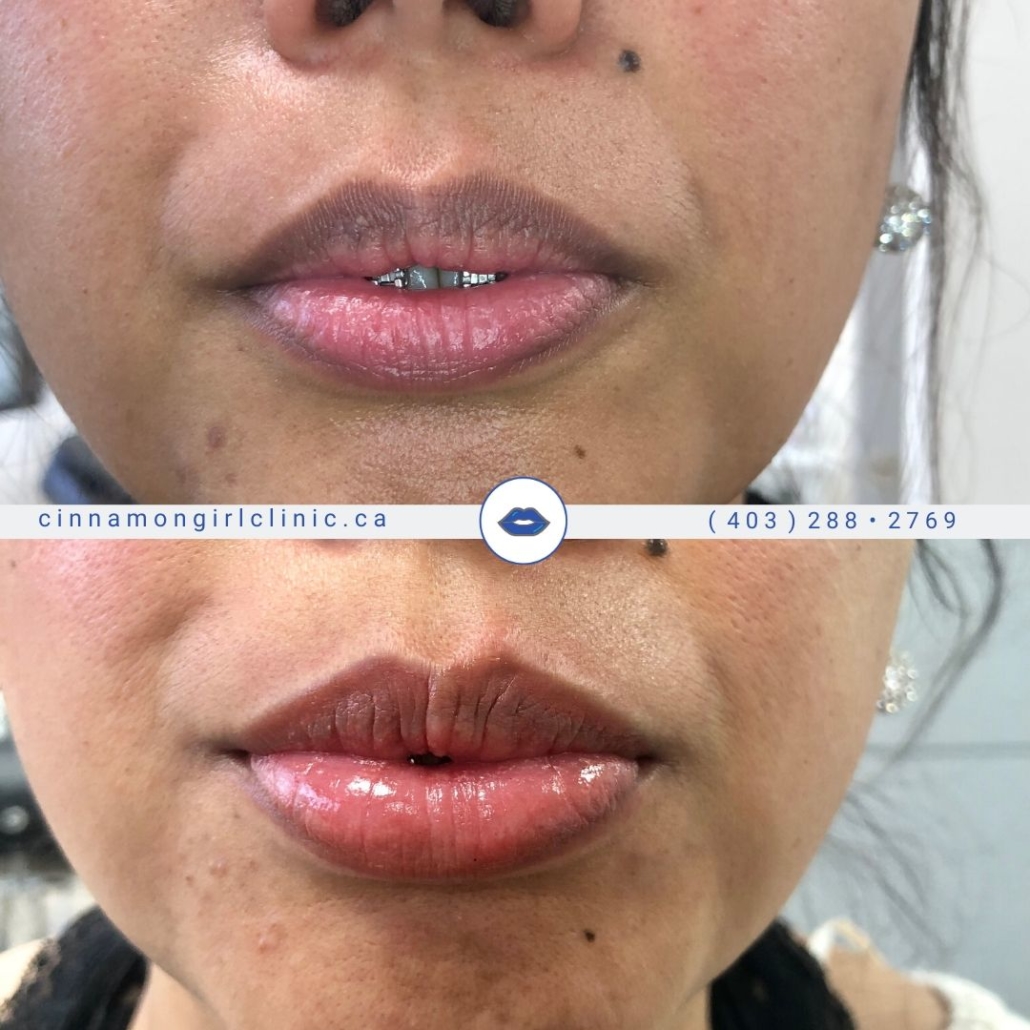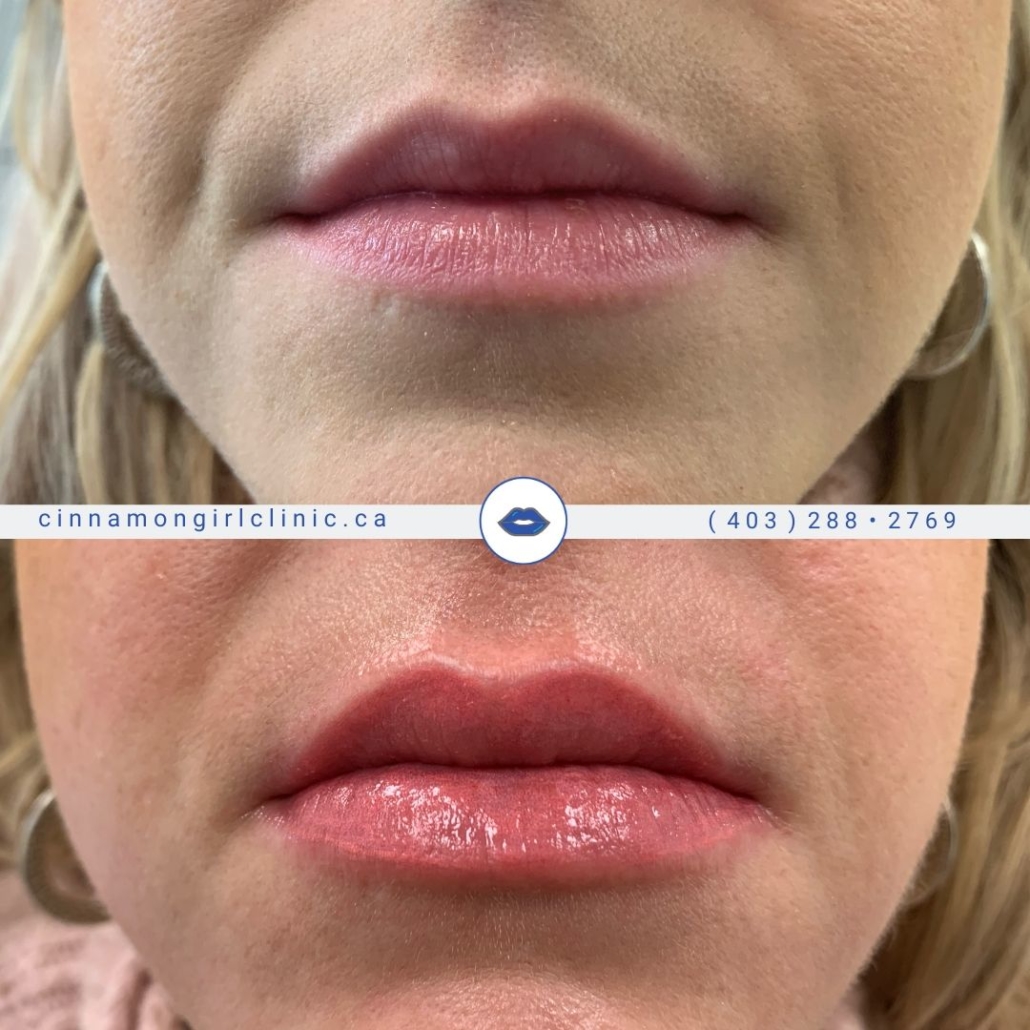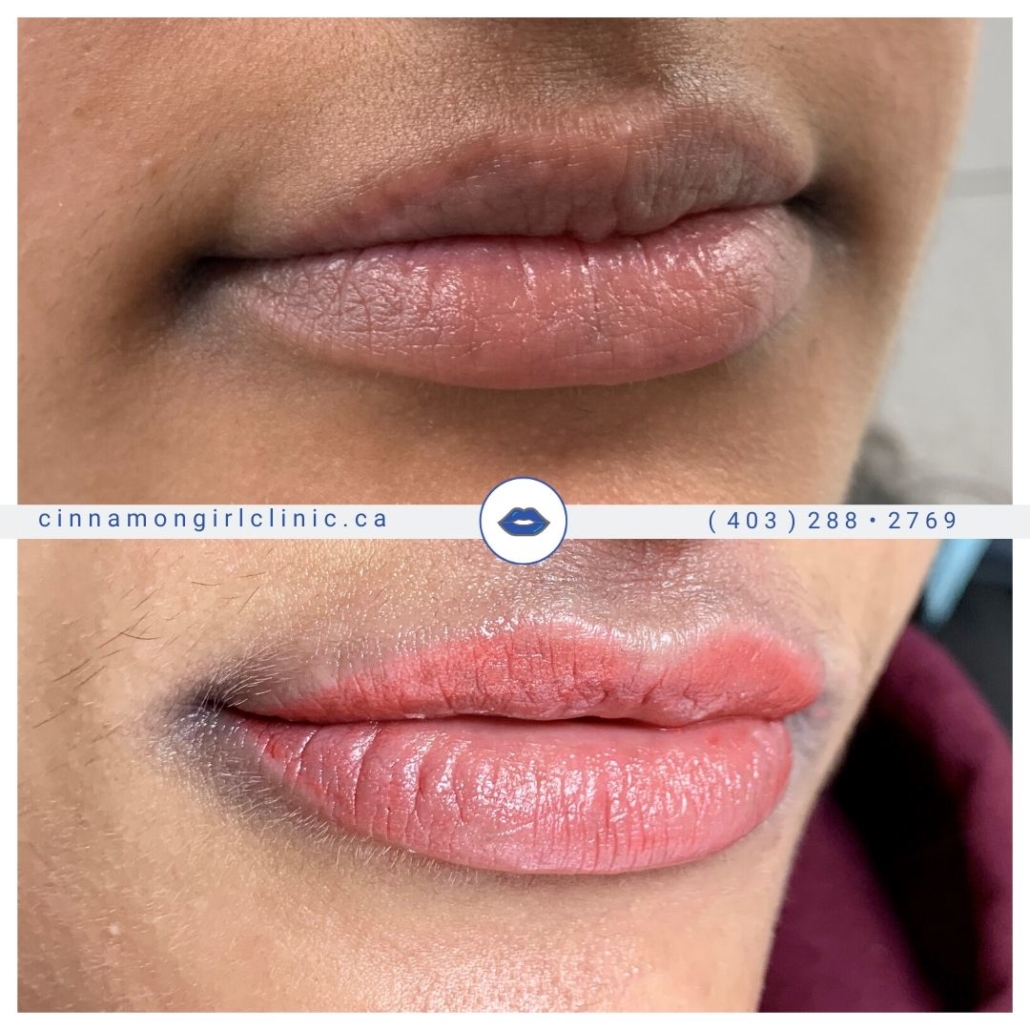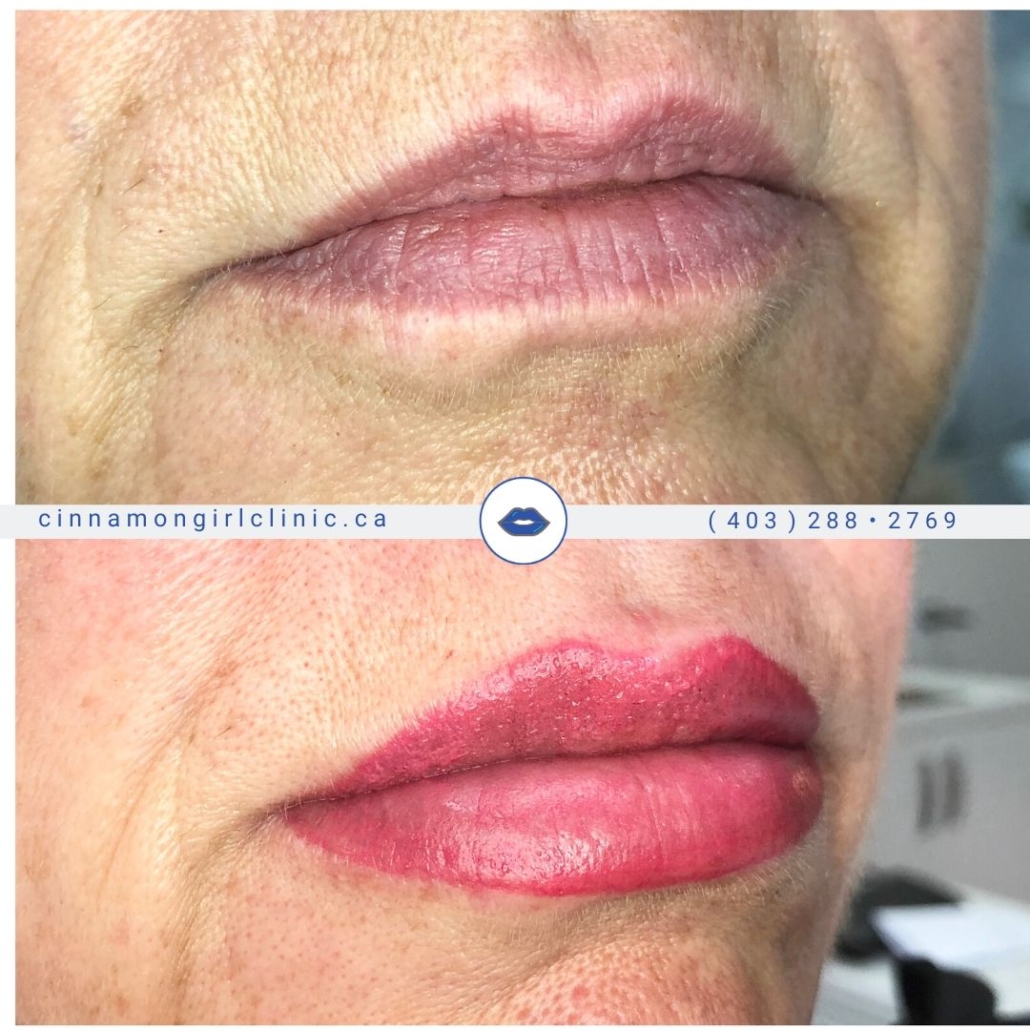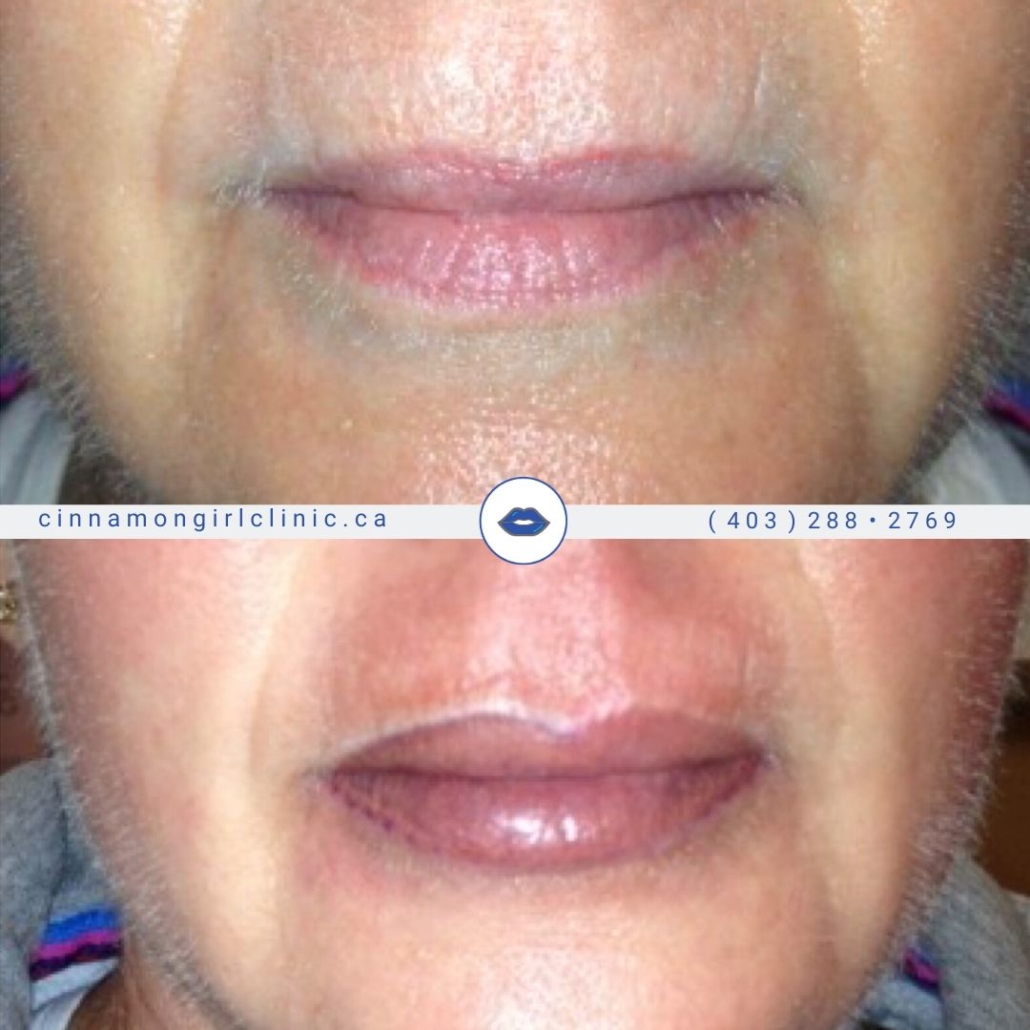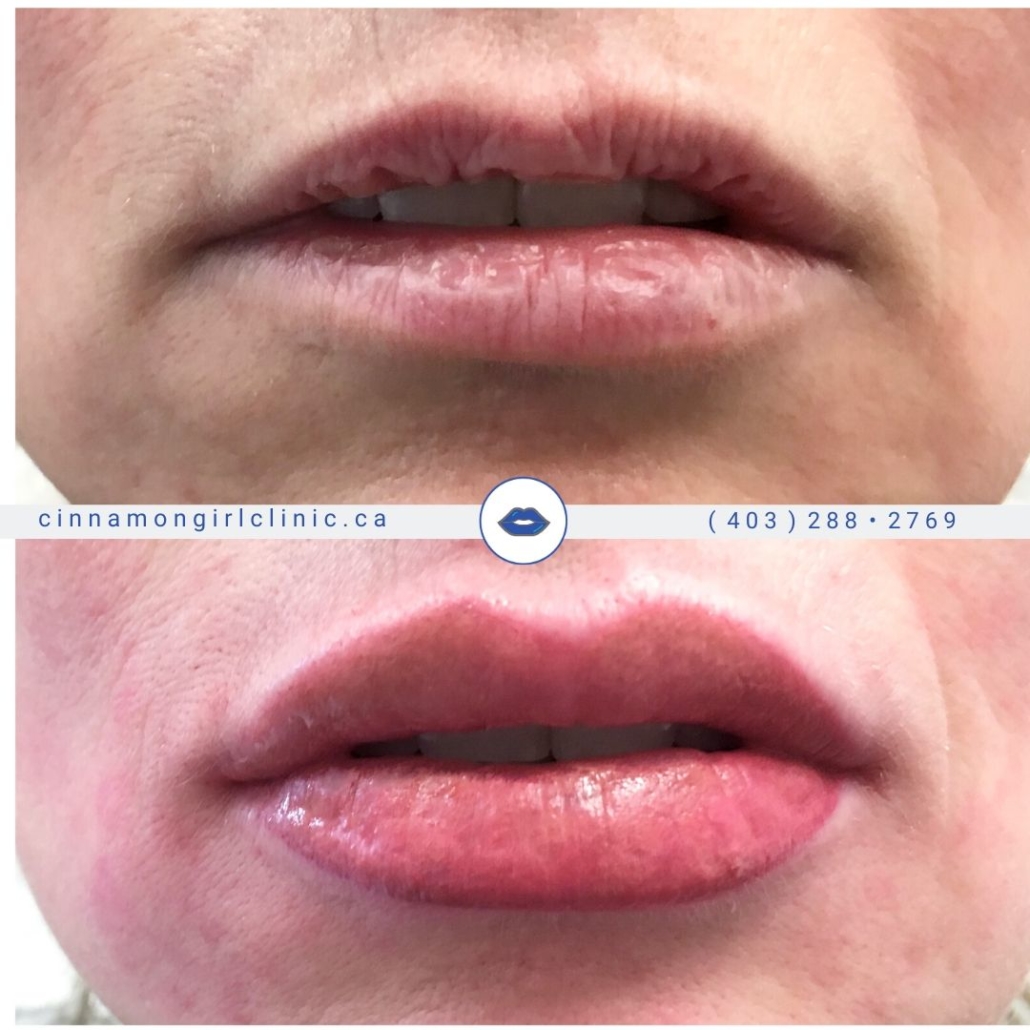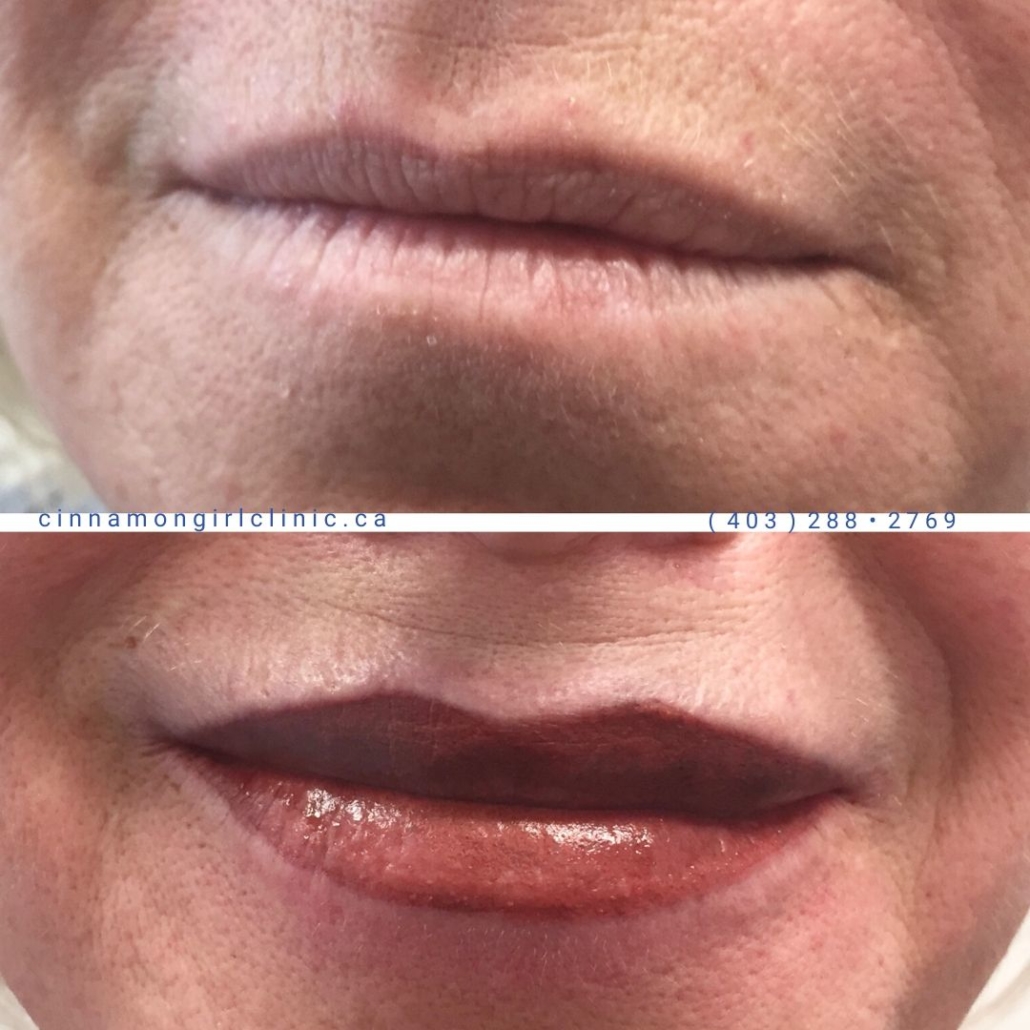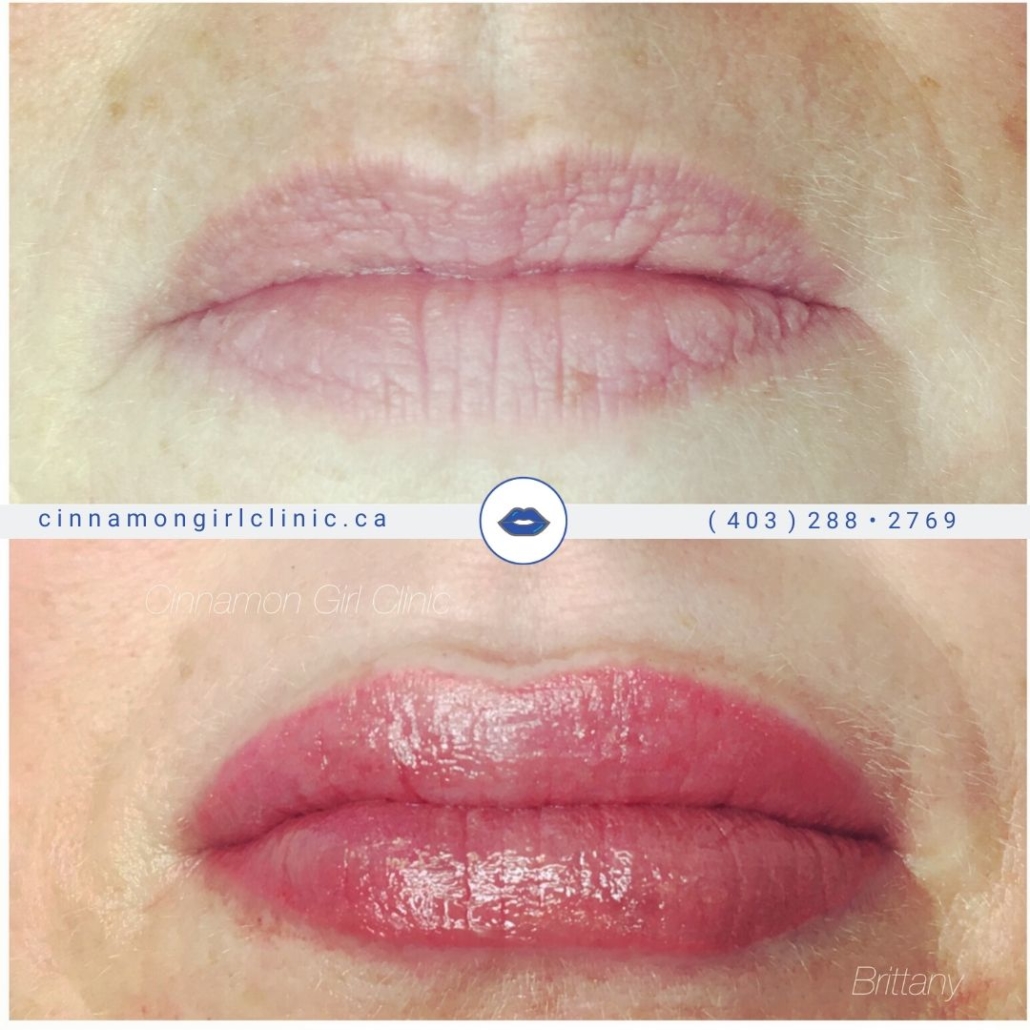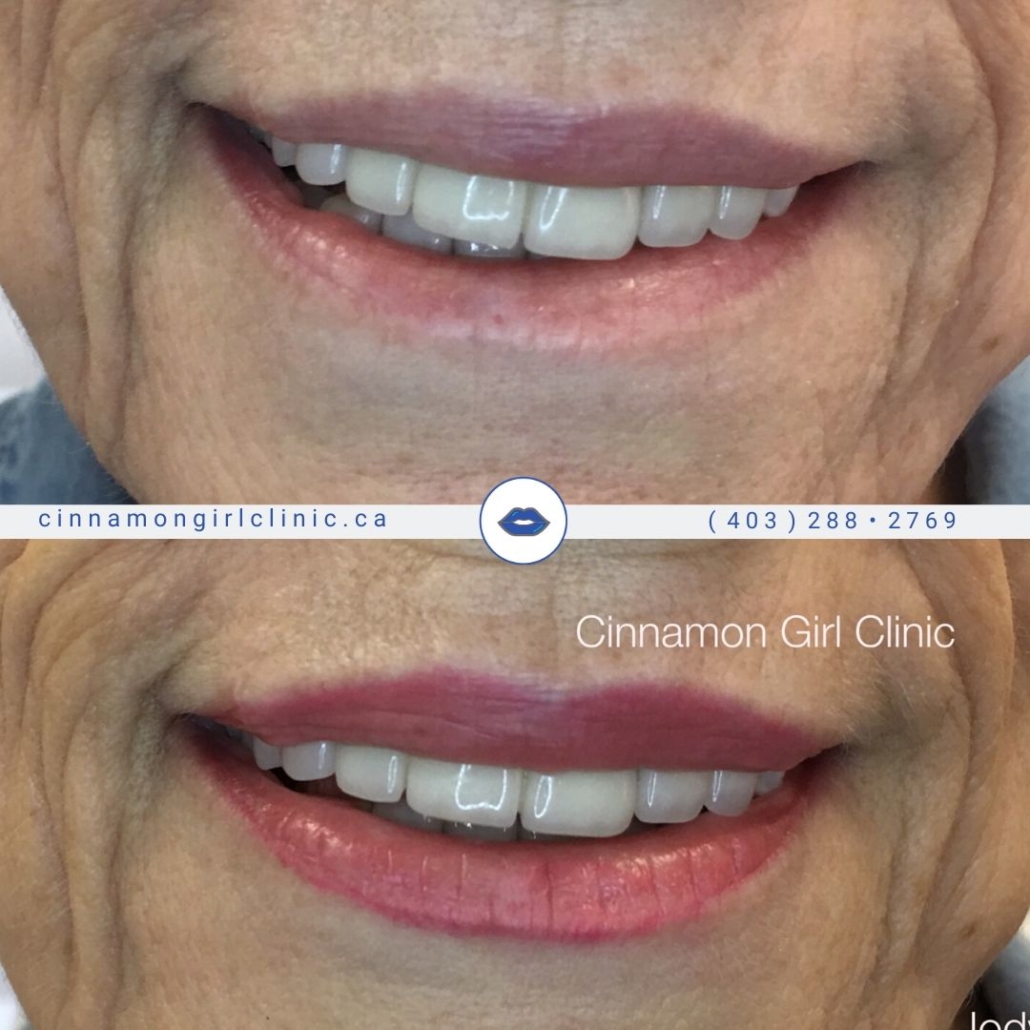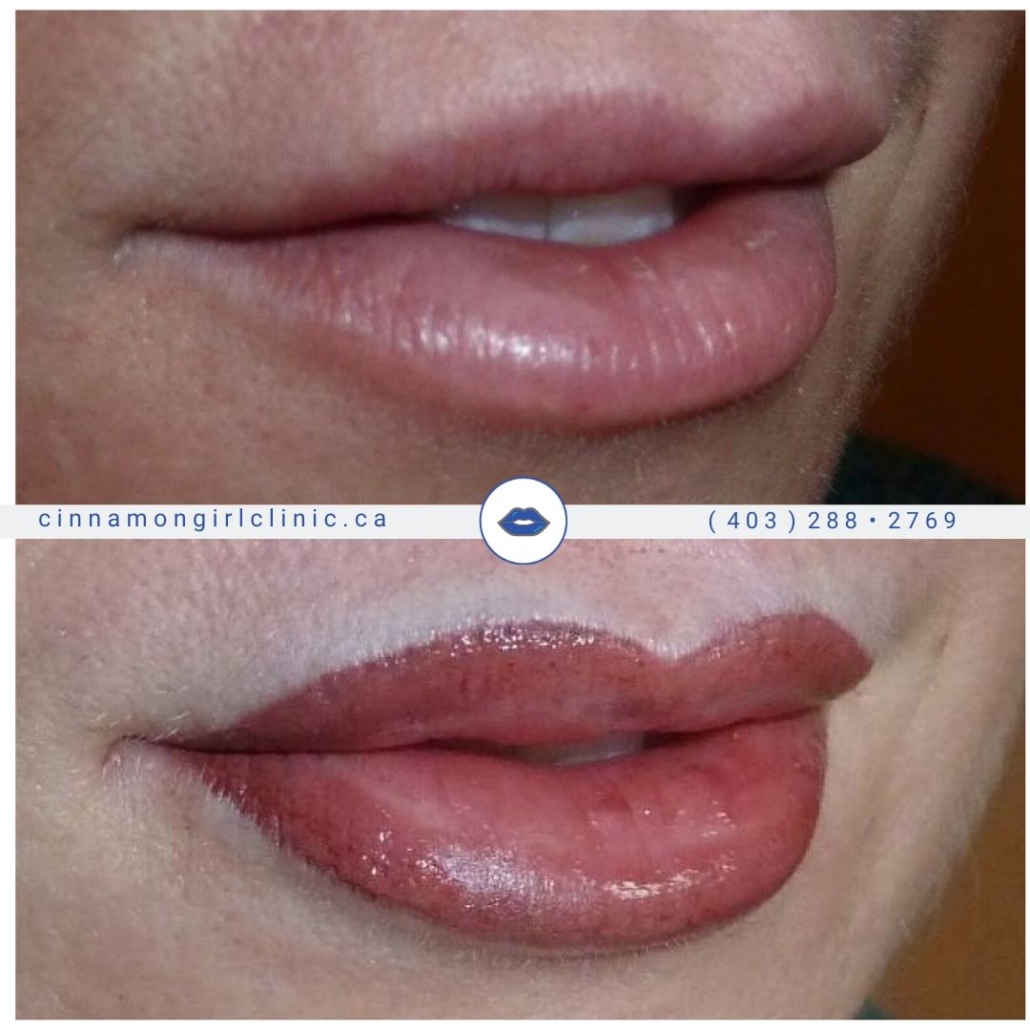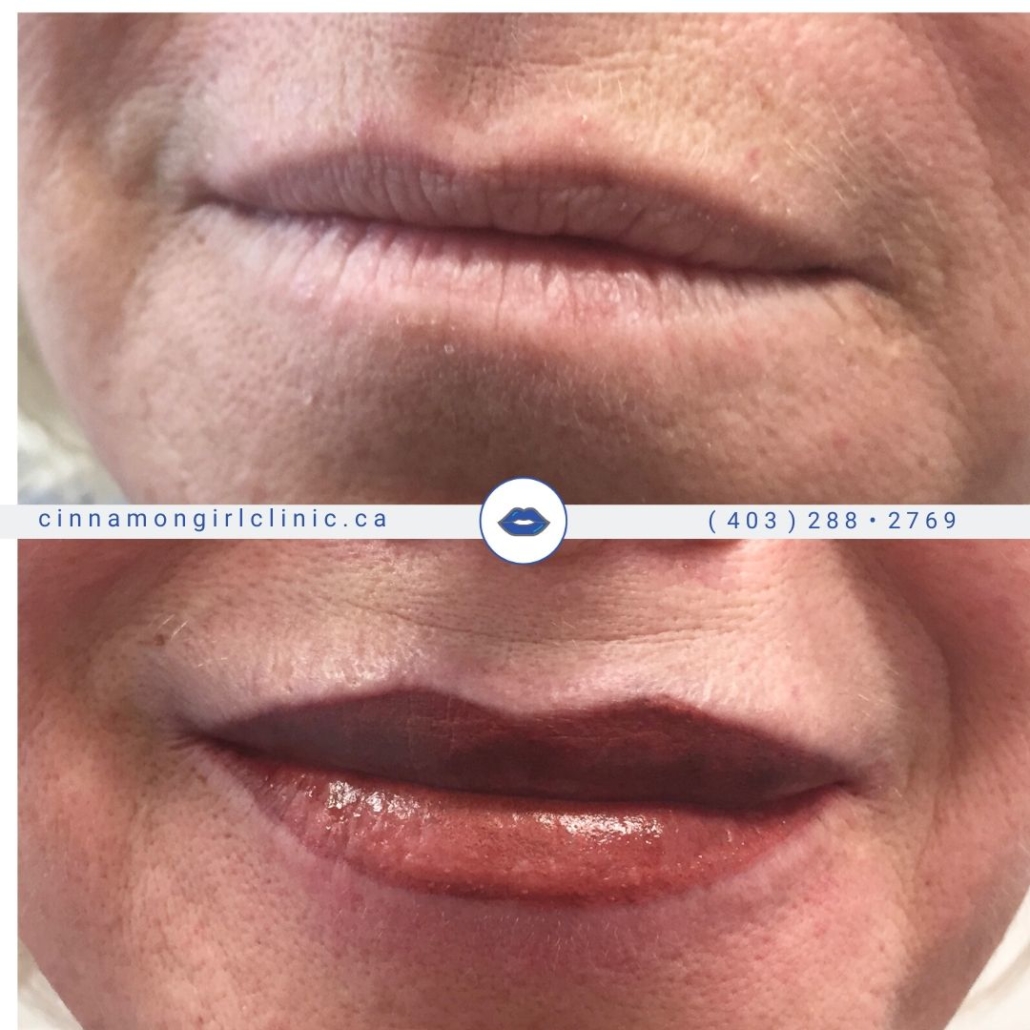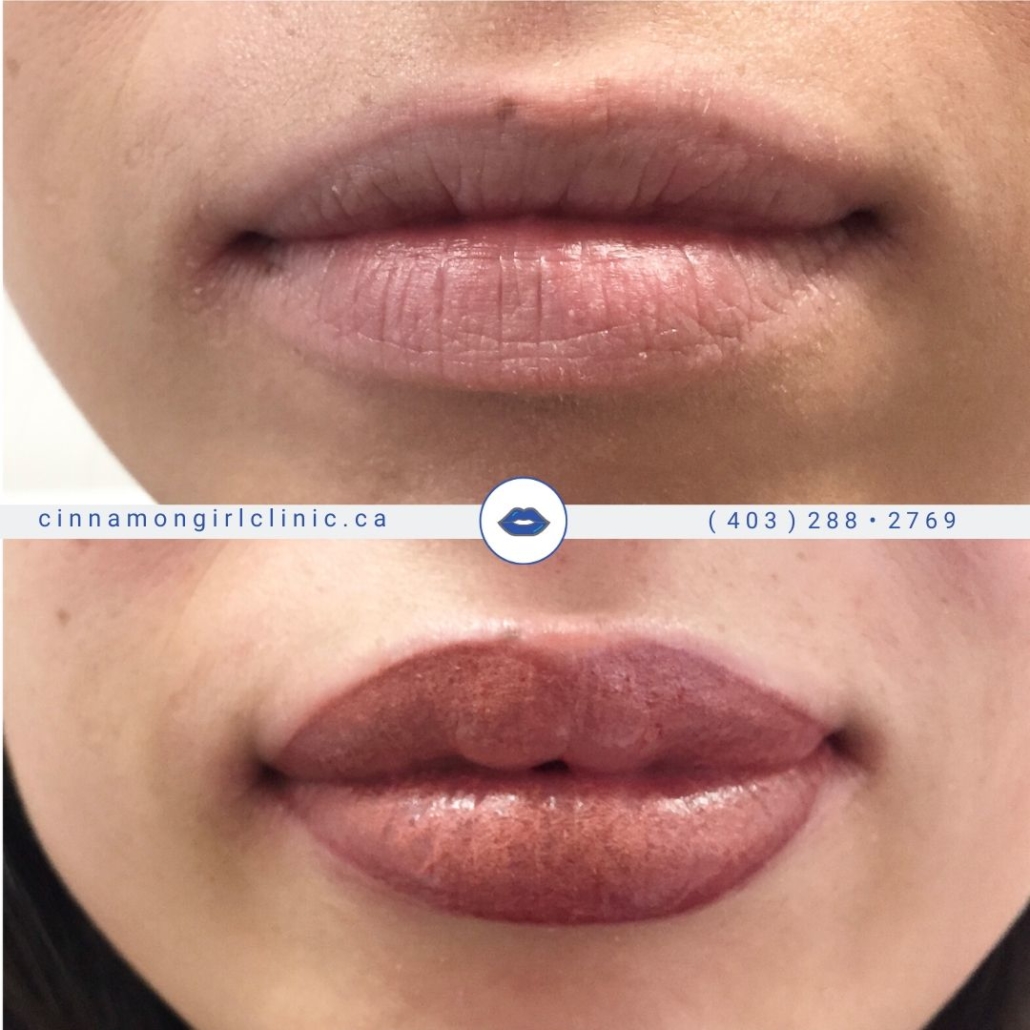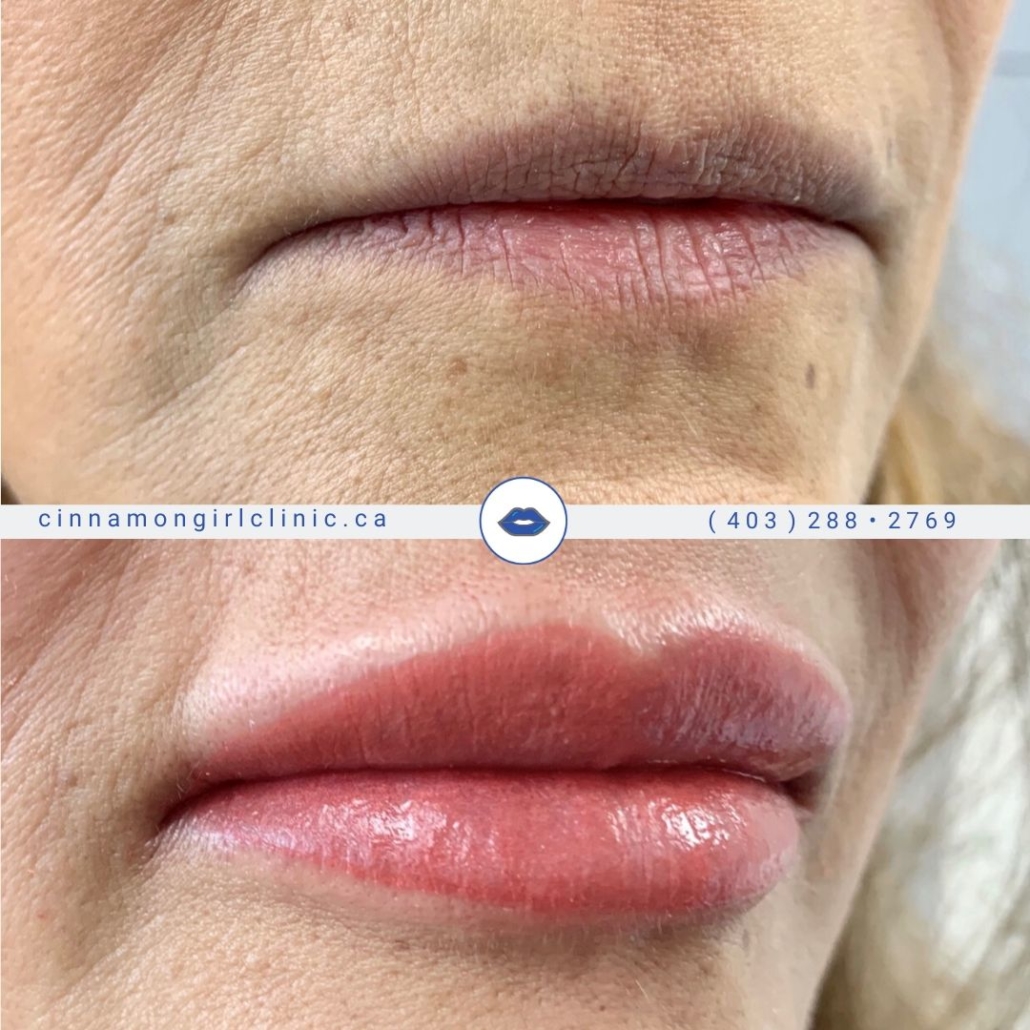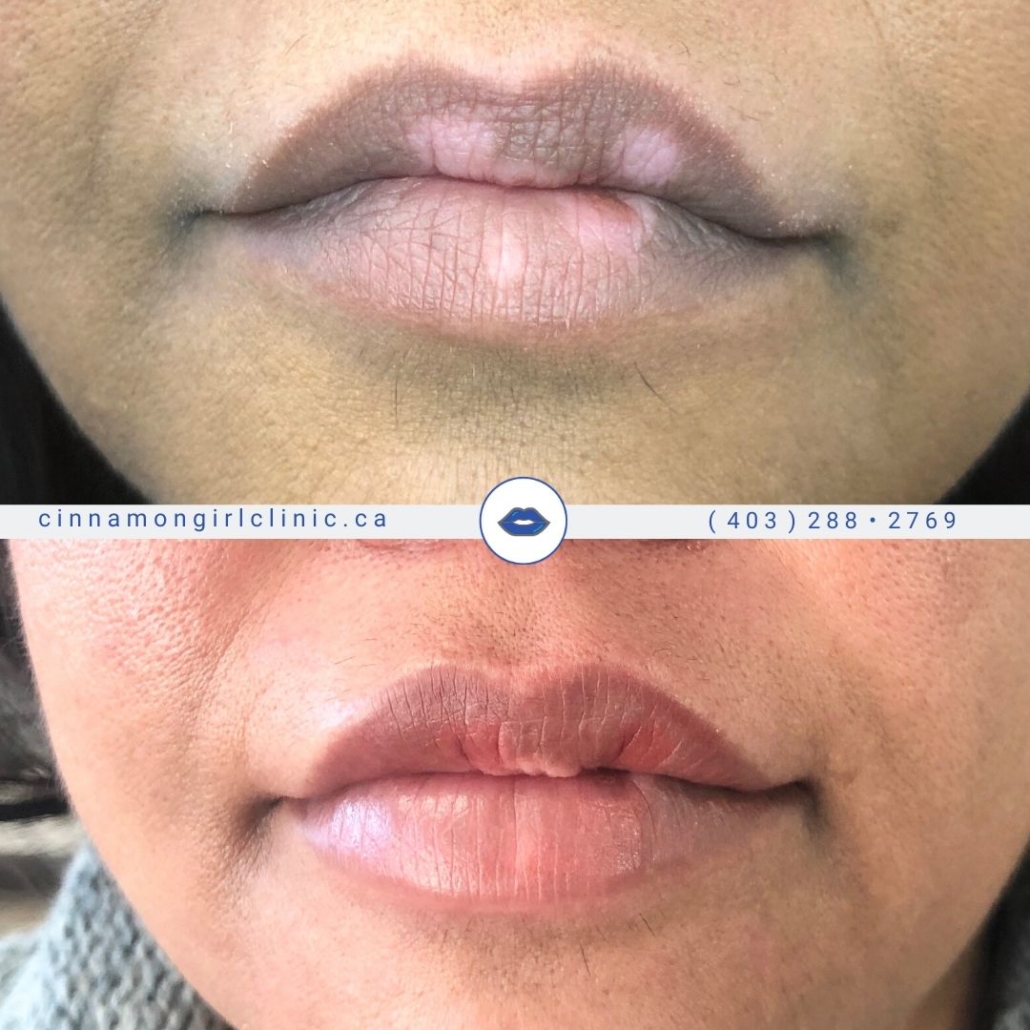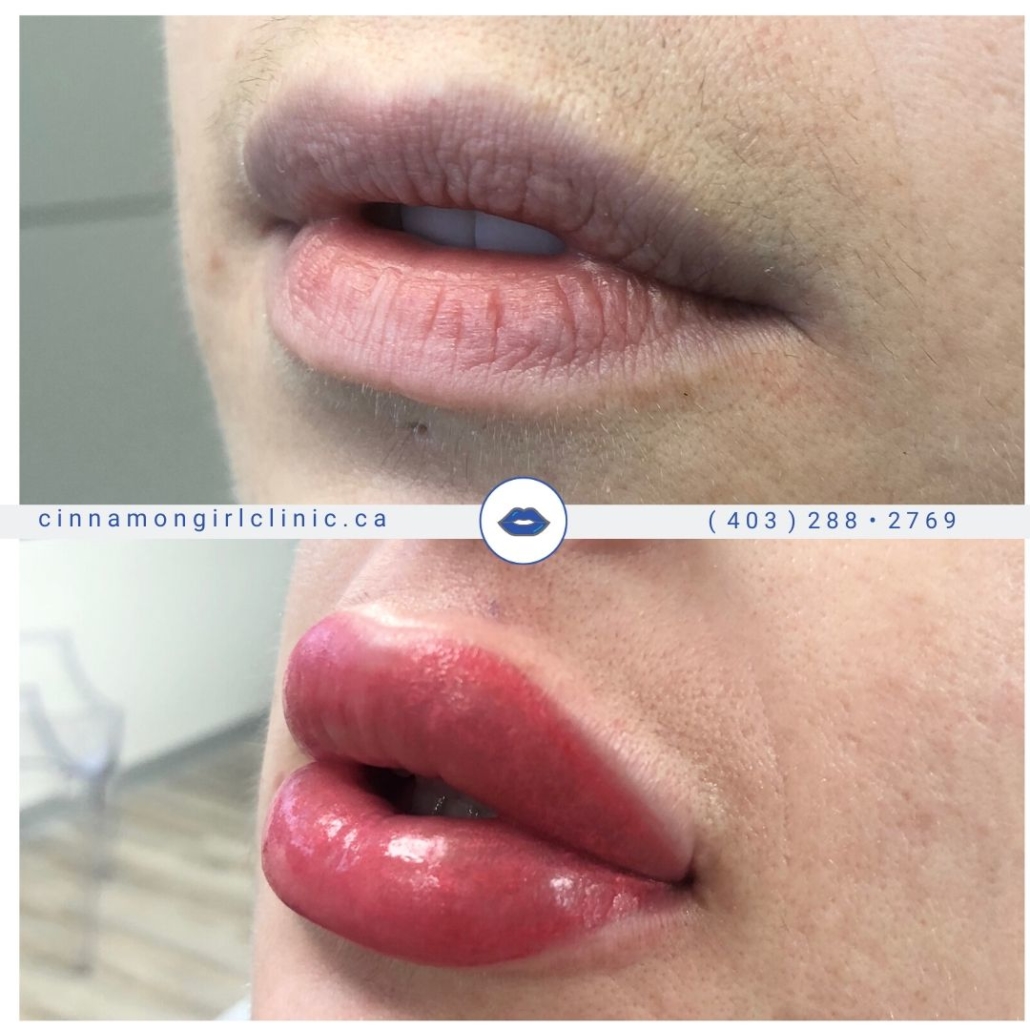 Luscious lip colour that lasts all day long.
Less time in the mirror, and more time doing the things you love, with the people you love! Look flawless – from vacation in the ocean to an all day business meeting without taking a minute to retouch! When it comes to the best permanent lipstick and lip blush services in Calgary – look no further than the Cinnamon Girl team.