Permanent Eyeliner Tattoo
Wake-up ready with an eyeliner tattoo!
This permanent makeup procedure enhances your eyes by depositing pigment in between your lashes along the lash line. Apply to your top and bottom lash lines, or choose one for a look as subtle or dramatic as you desire.
At your first appointment we will determine the shape that fits your eyes best, whether that's adding a fine, barely-there contrast on the lash line, or a bold winged eyeliner. Your first appointment will take approximately 60 minutes, followed by a second 60 minute touch-up appointment within 6-8 weeks. Both appointments are included in your quoted price, and results last anywhere between 1-5 years before another retouch will be required.
UPPER First Appointment
$500

Or, 4 easy payments of $125.00

UPPER + LOWER First Appointment
$800

Or, 4 easy payments of $200.00

TOUCH-UP
FREE
*must be within 3-months of first eyeliner appointment
UPPER Colour Boost
$250 (Or, 4 easy payments of $62.50) for upper

*Must be within 3-years of your last eyeliner appointment
UPPER + LOWER Colour Boost
$350 (Or, 4 easy payments of $87.50) for both
*Must be within 3-years of your last eyeliner appointment
The right wing to make your eyes POP.
Click to scroll through our permanent eyeliner tattoo gallery below: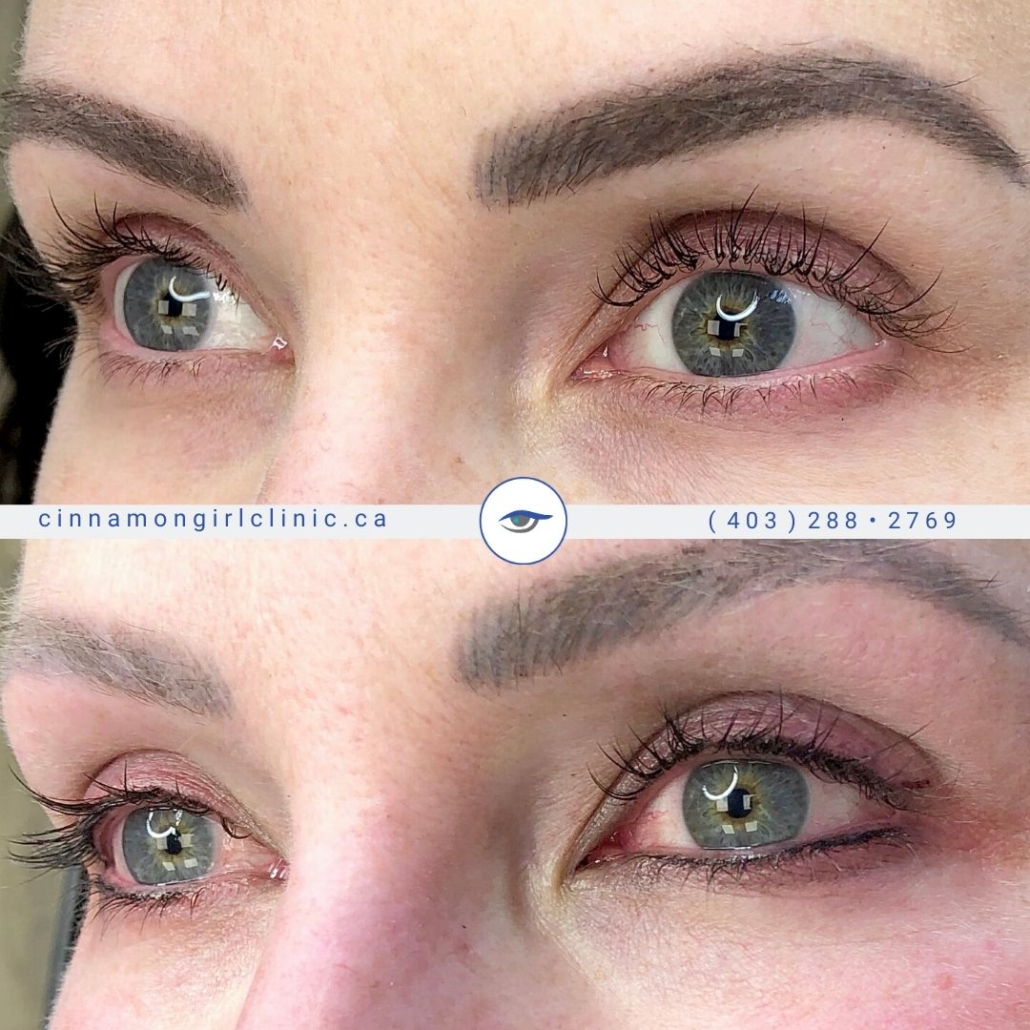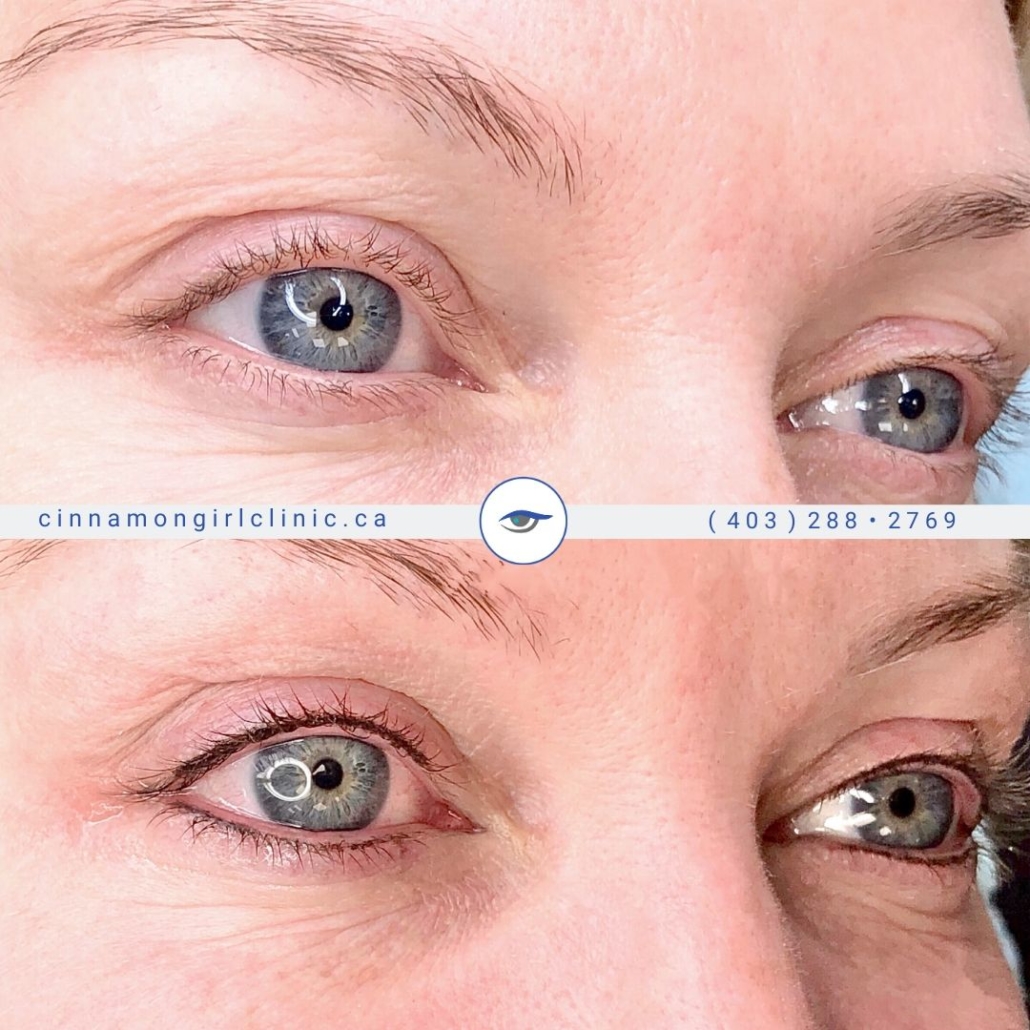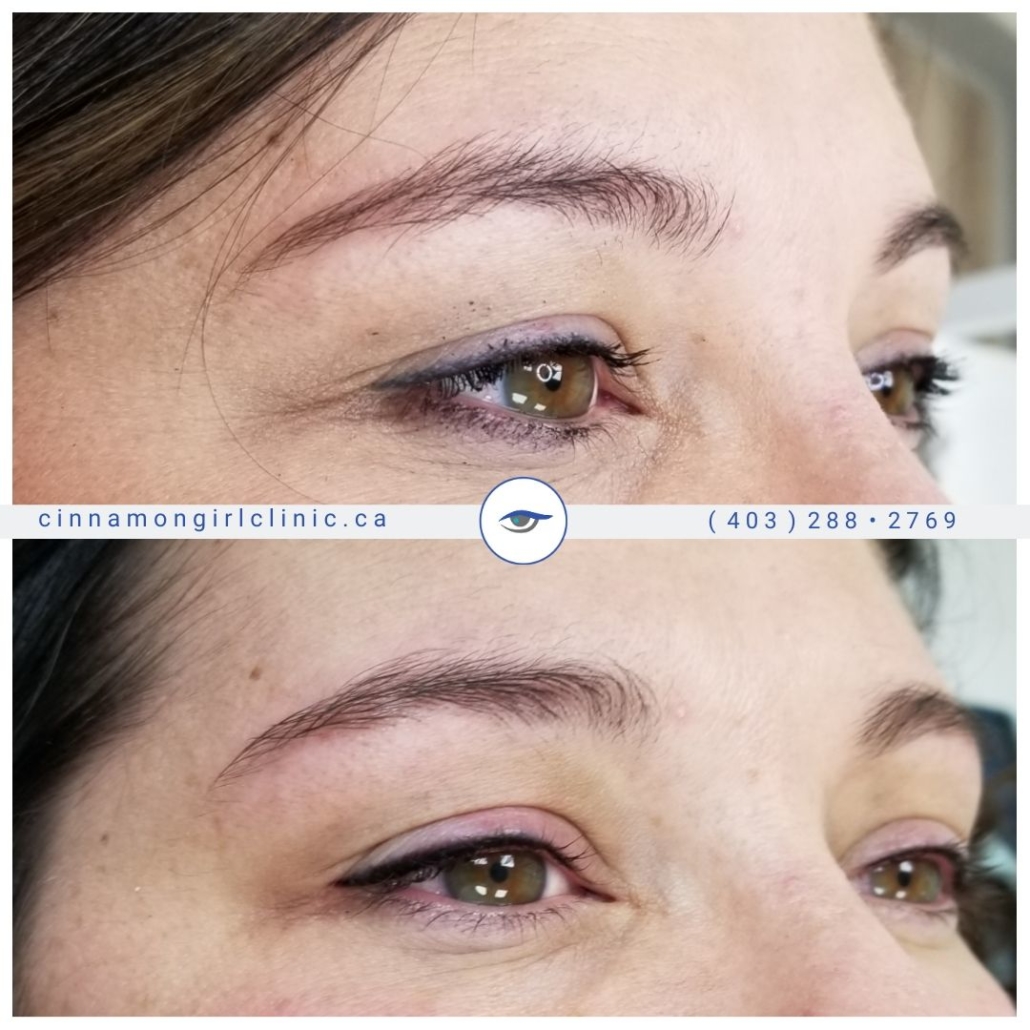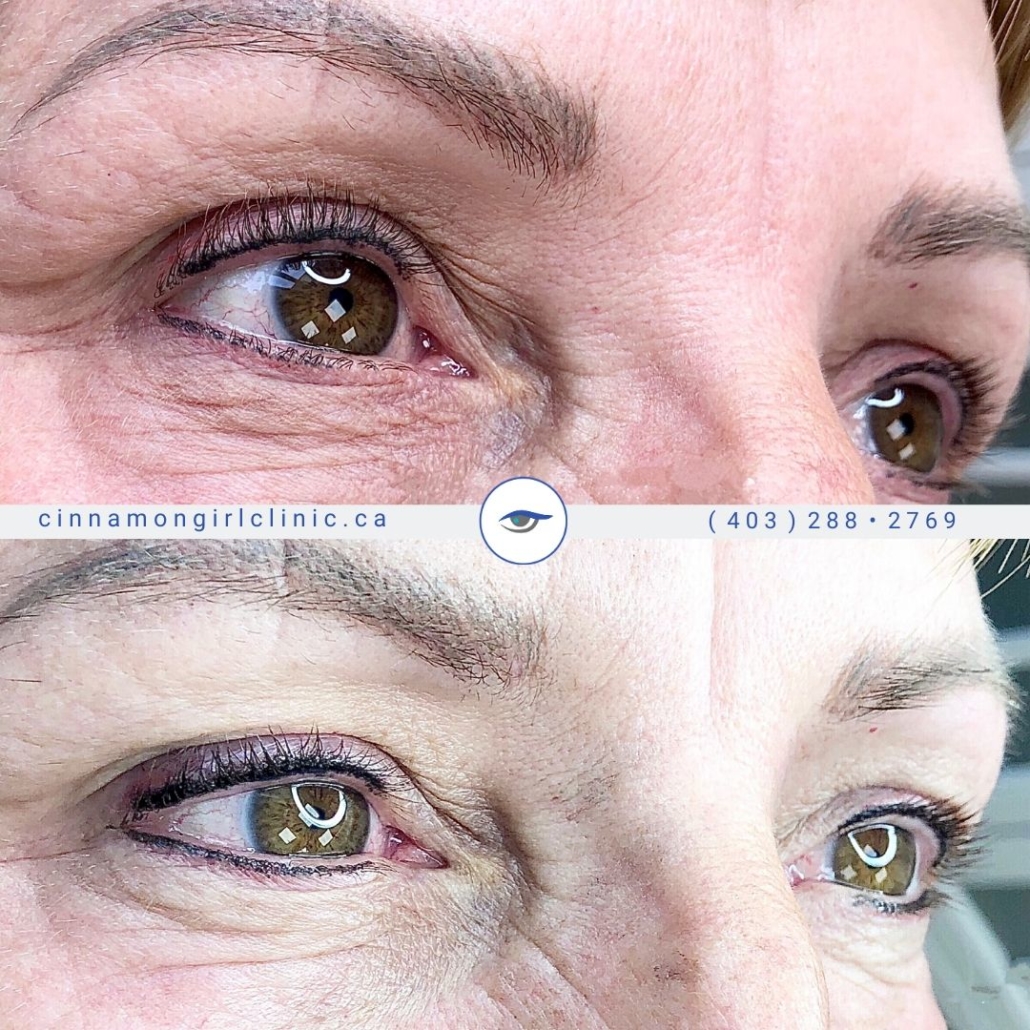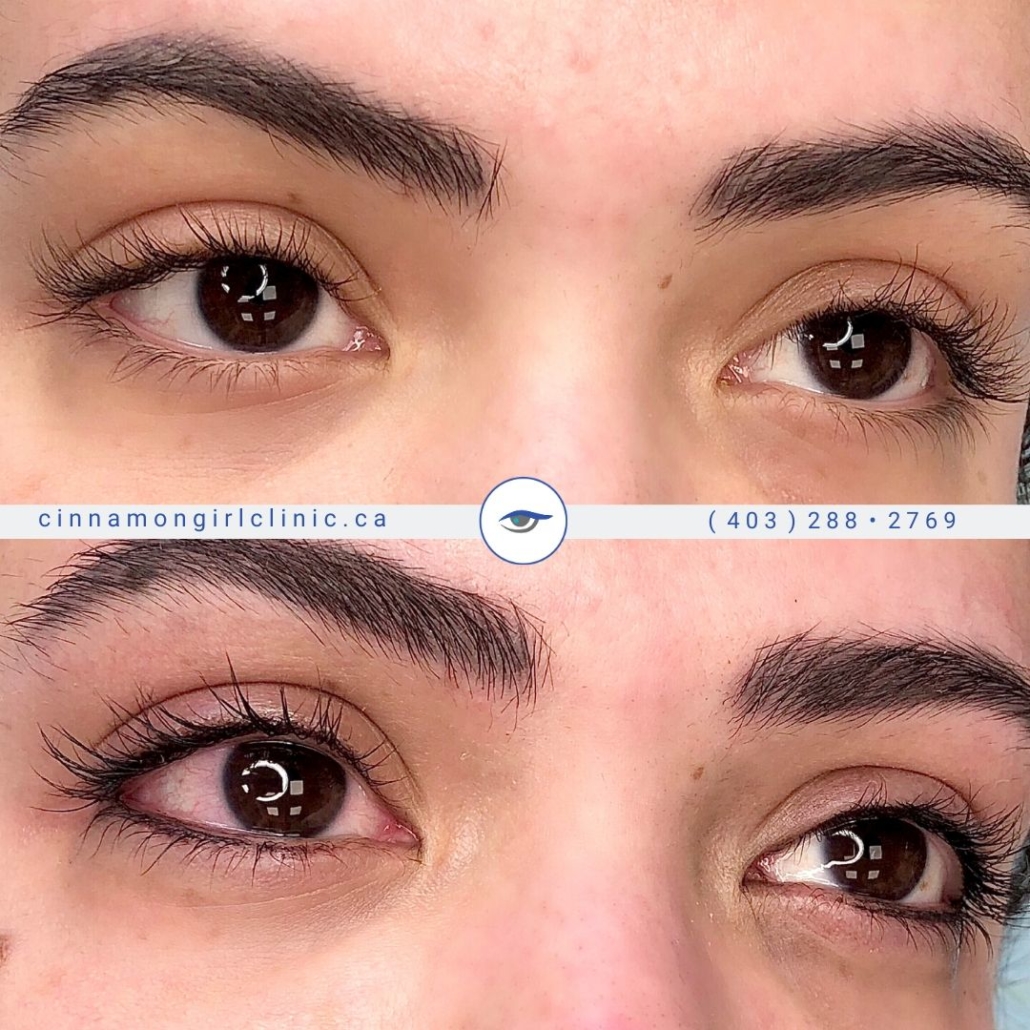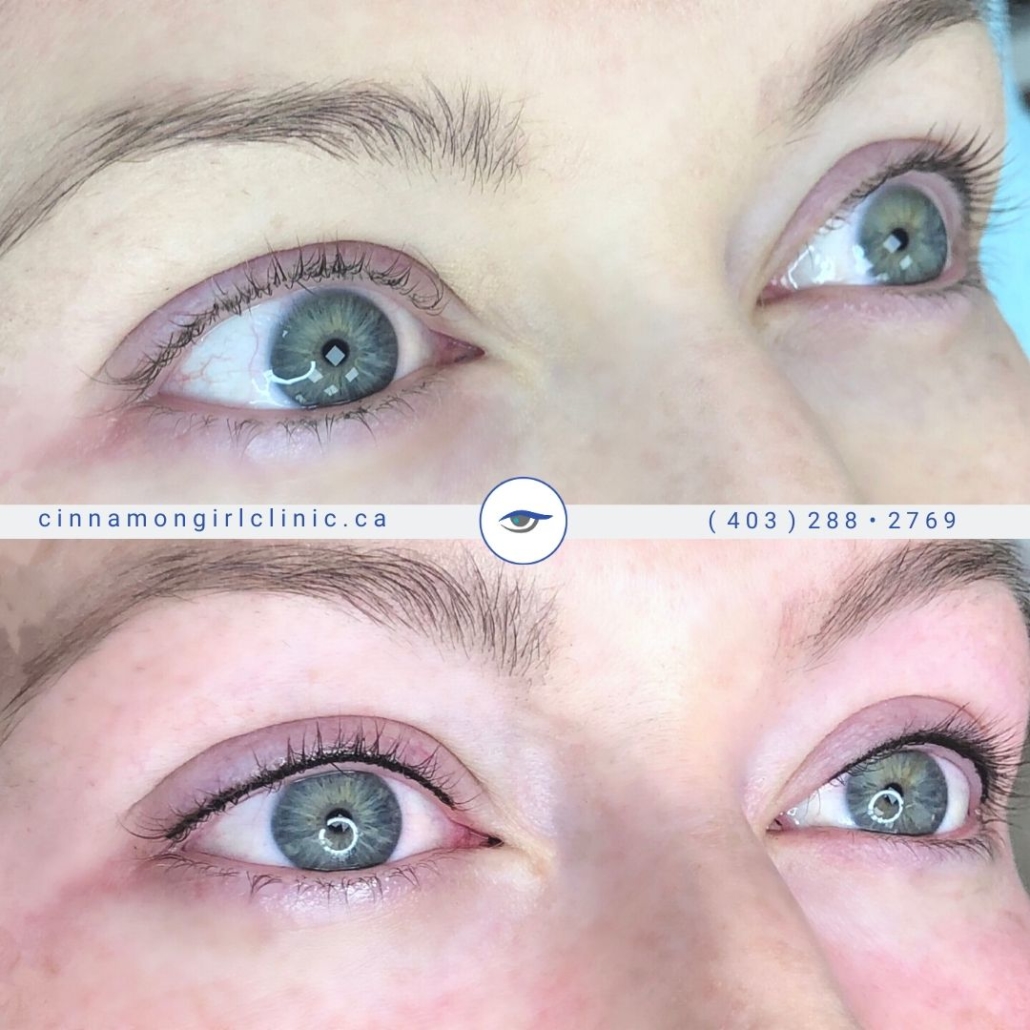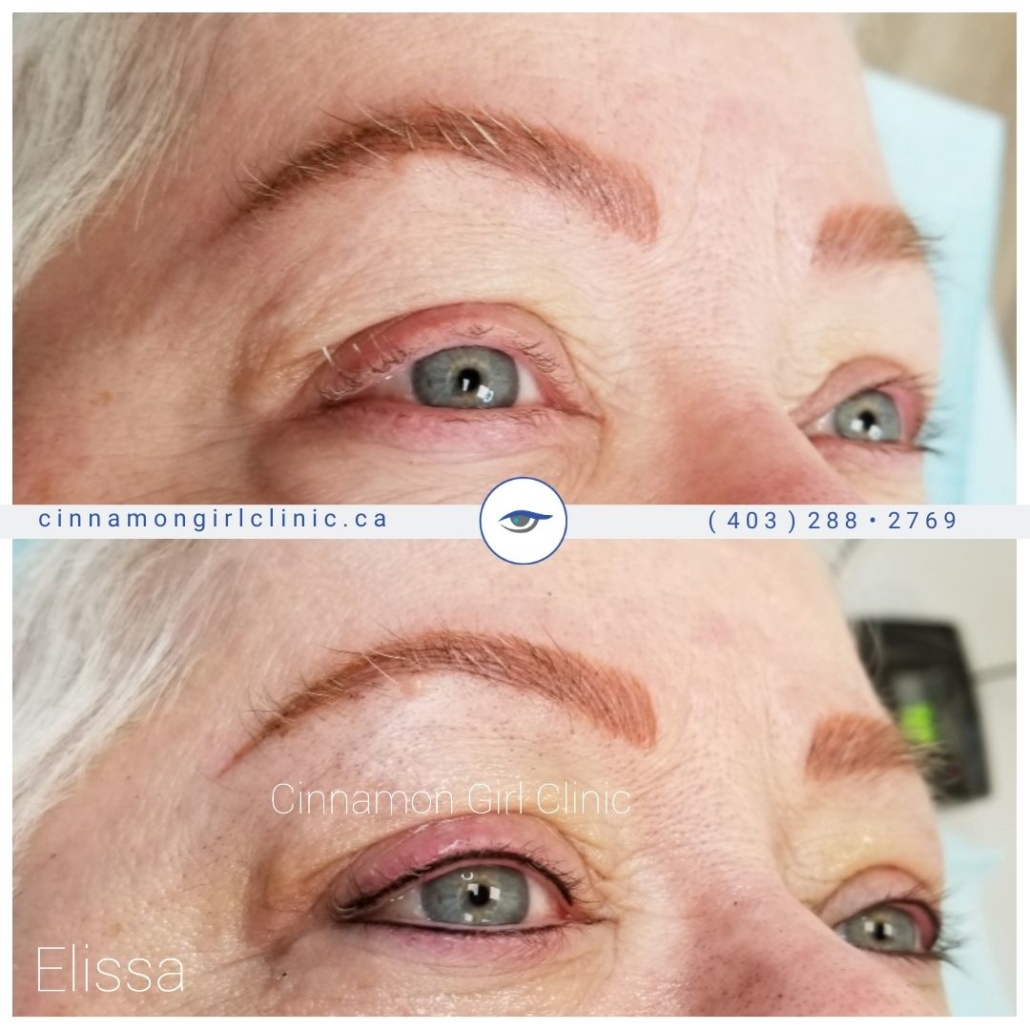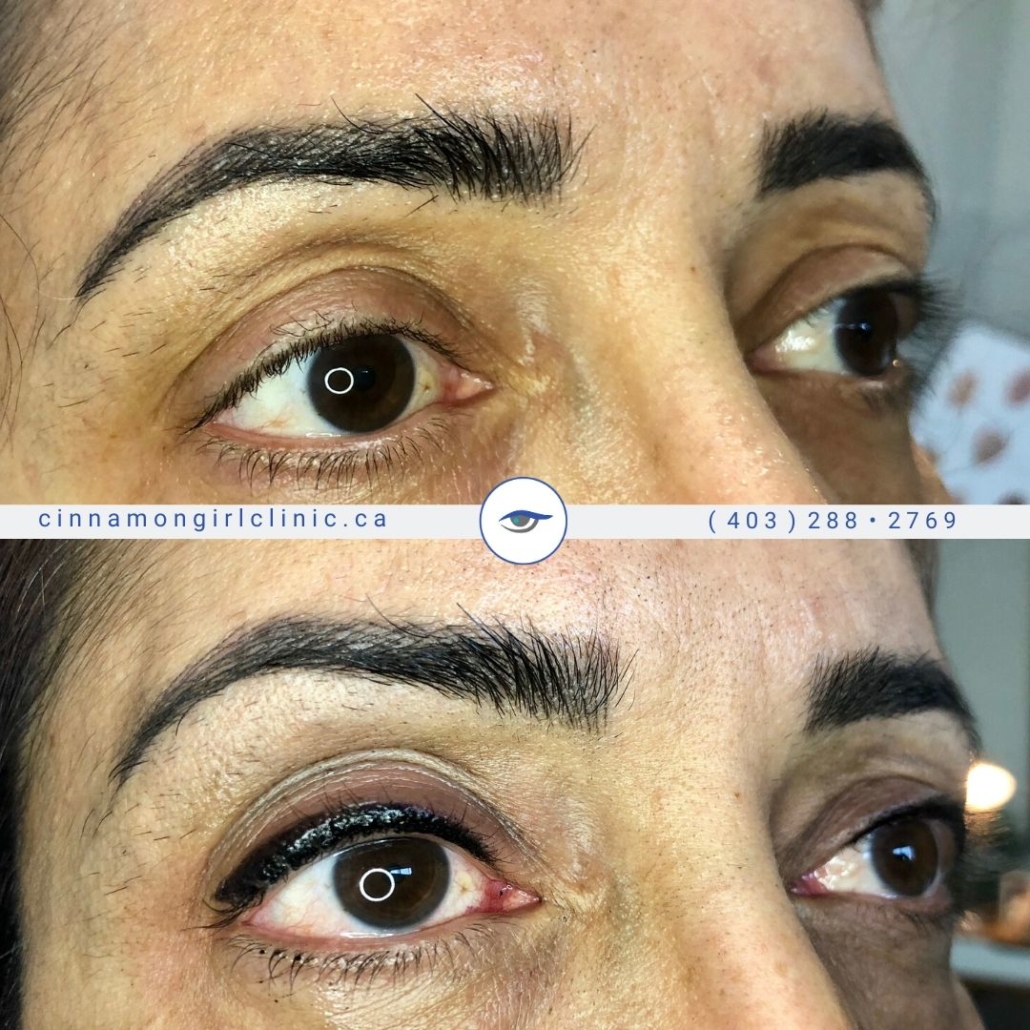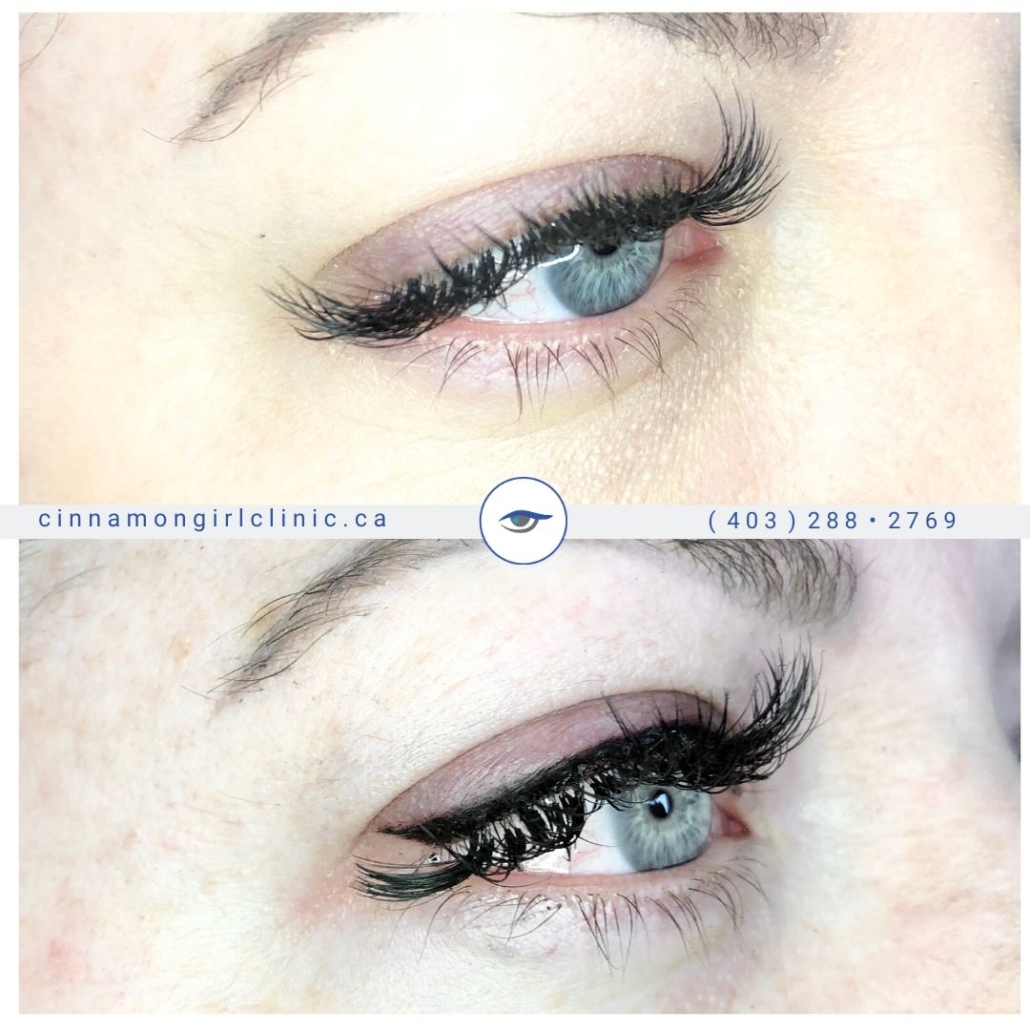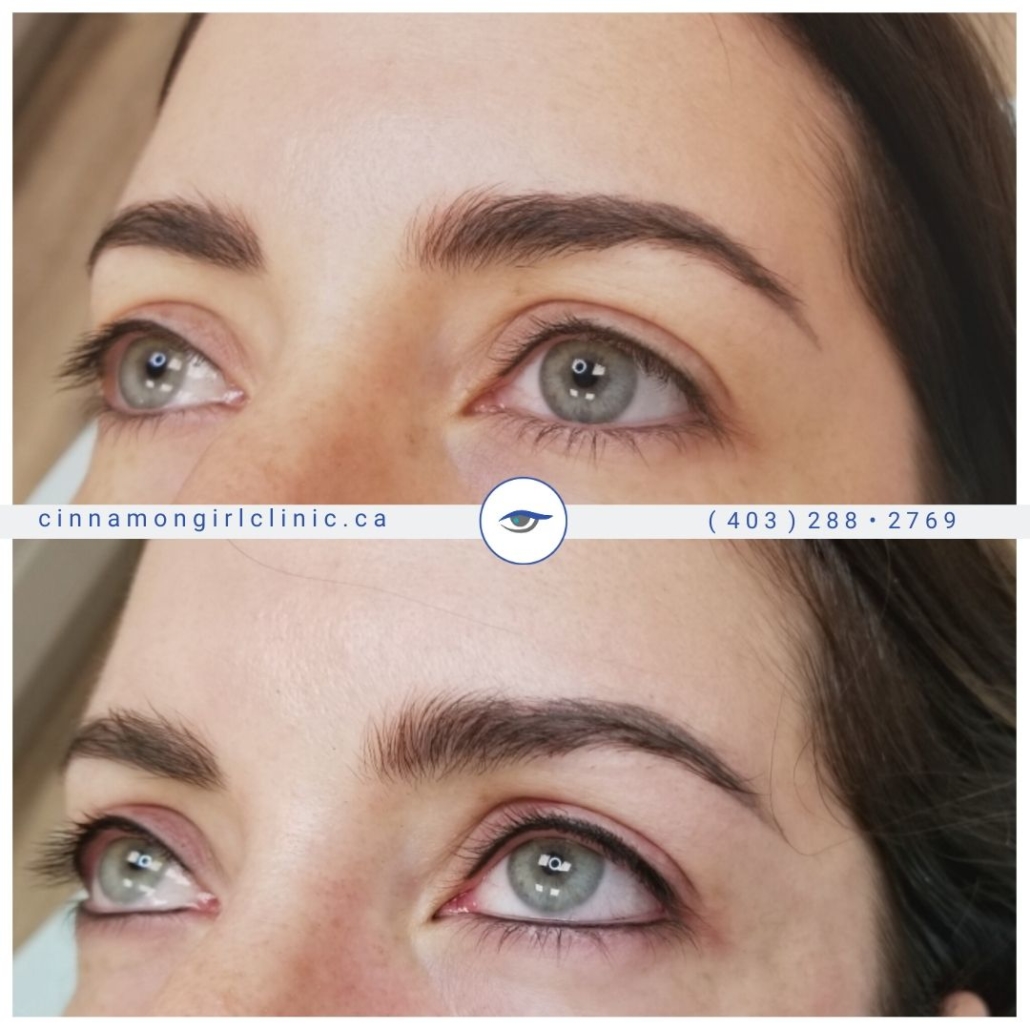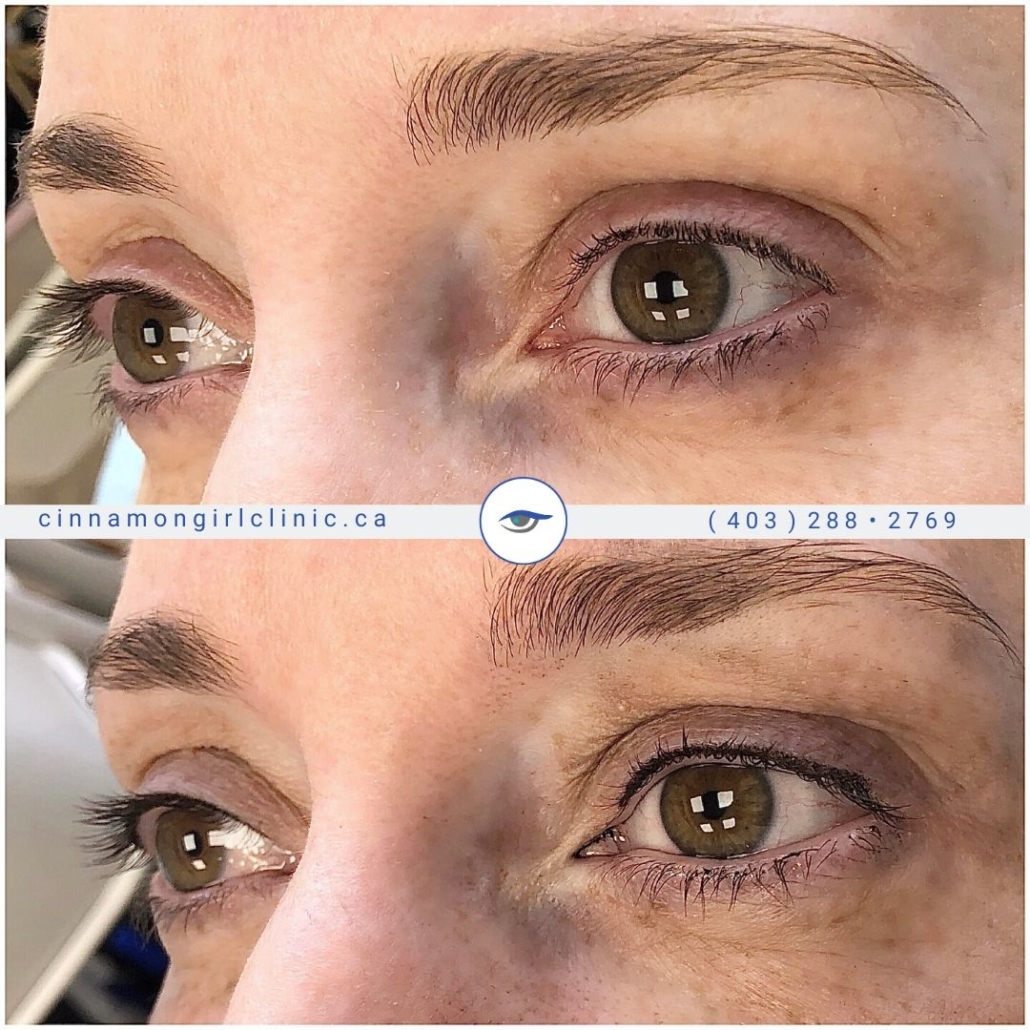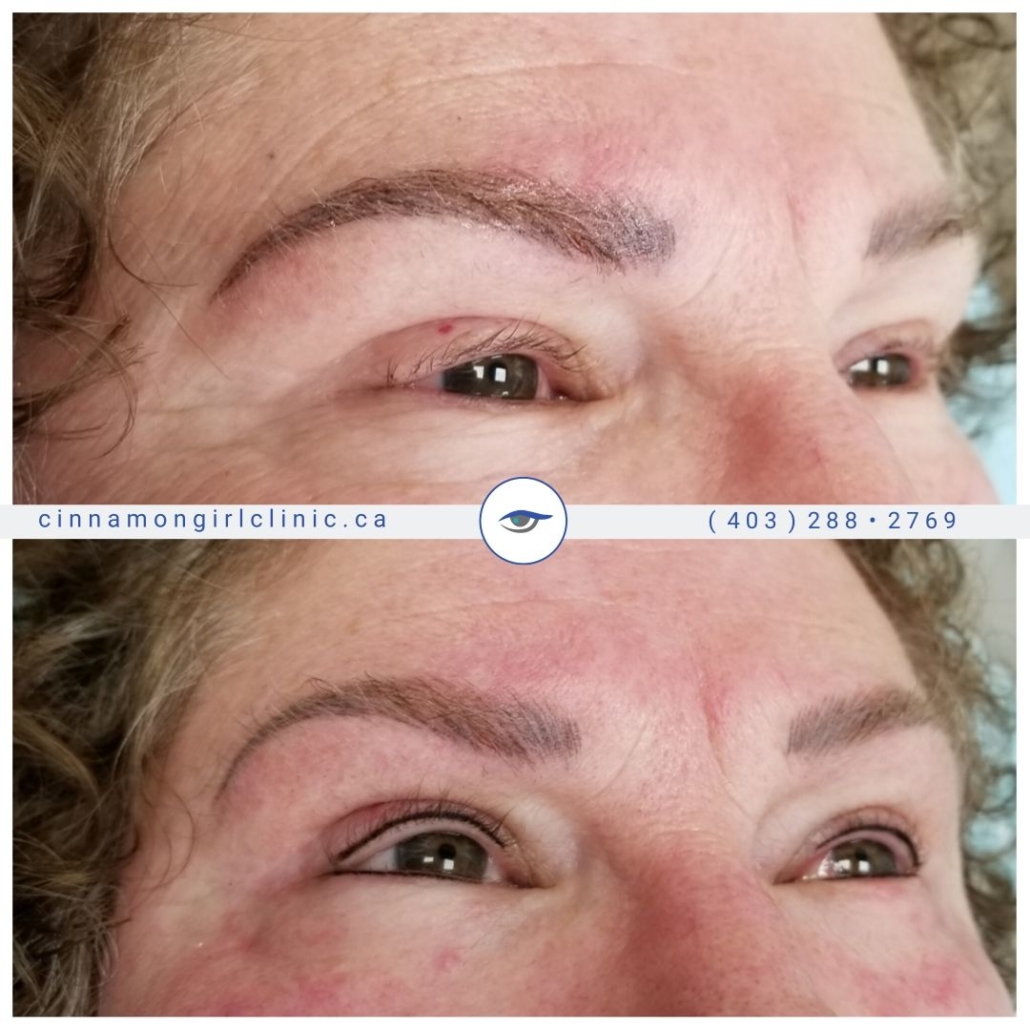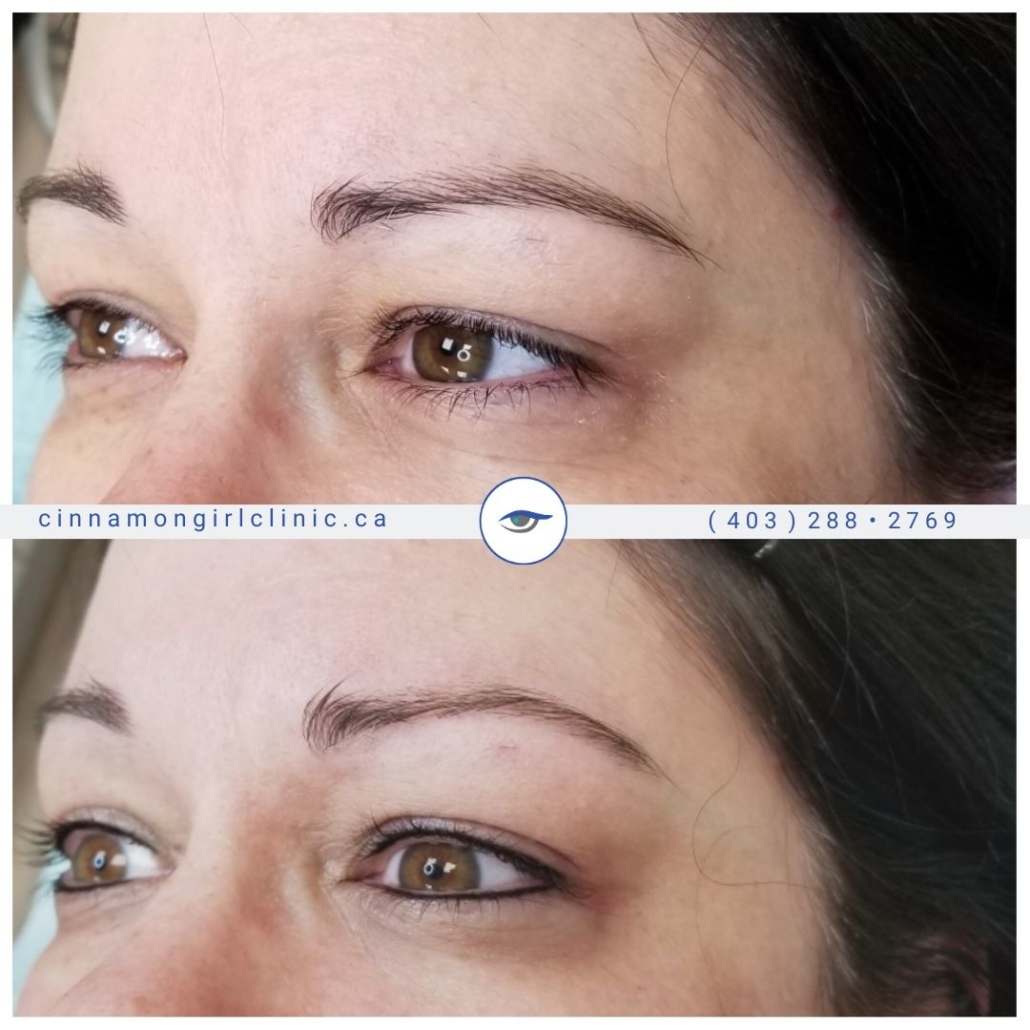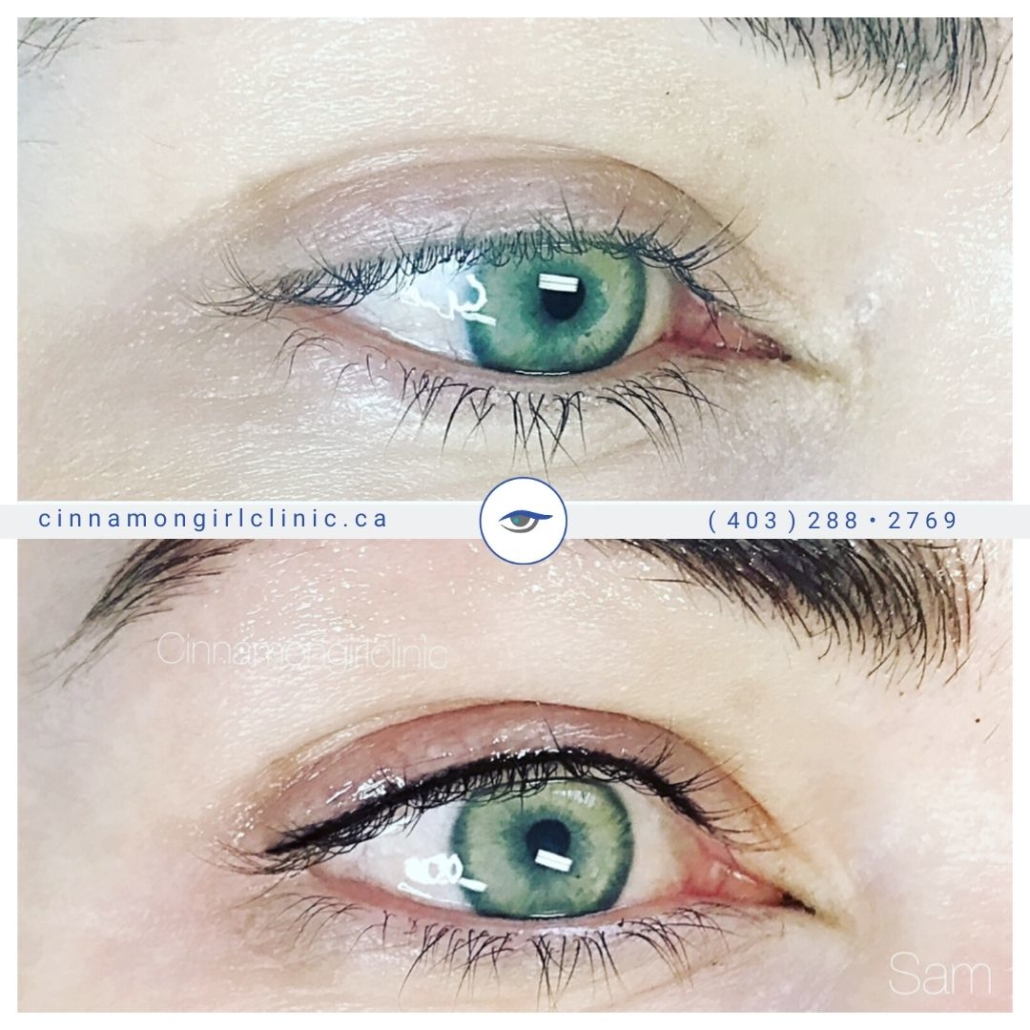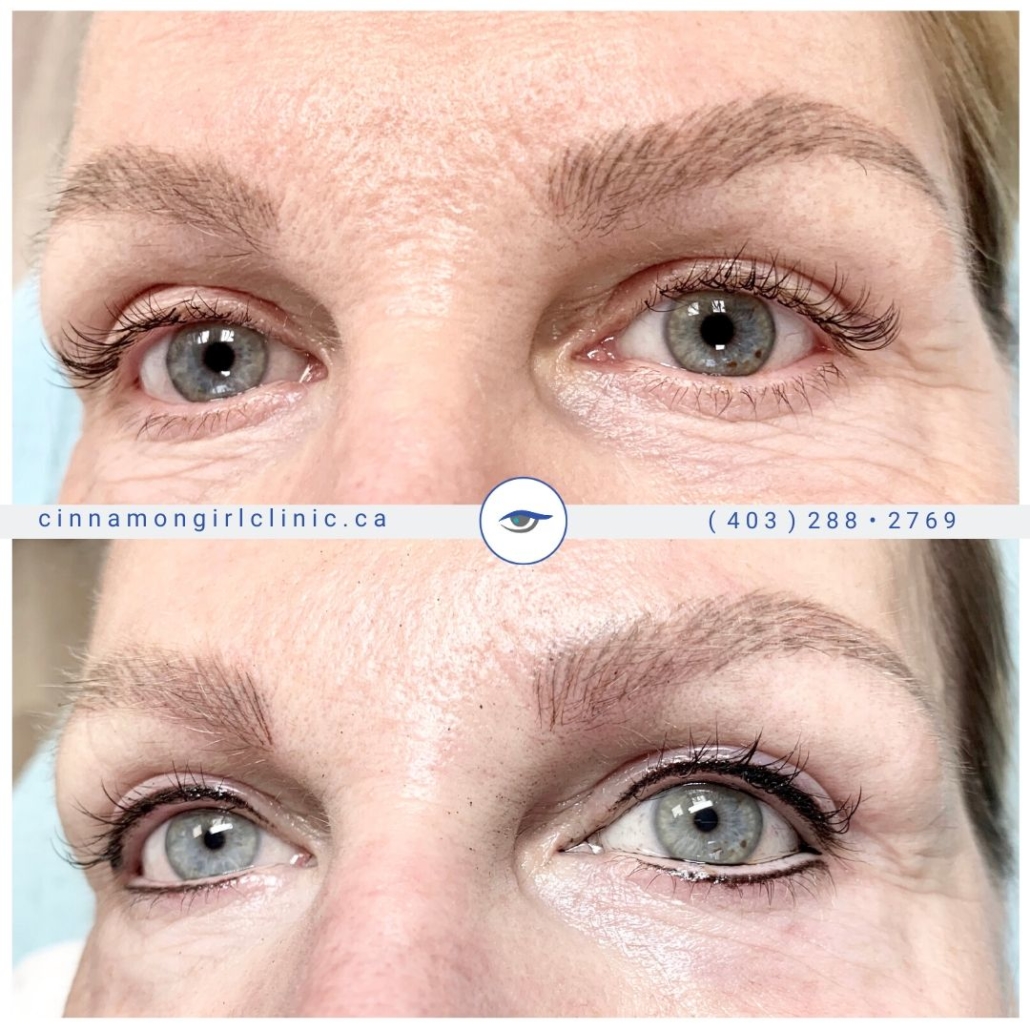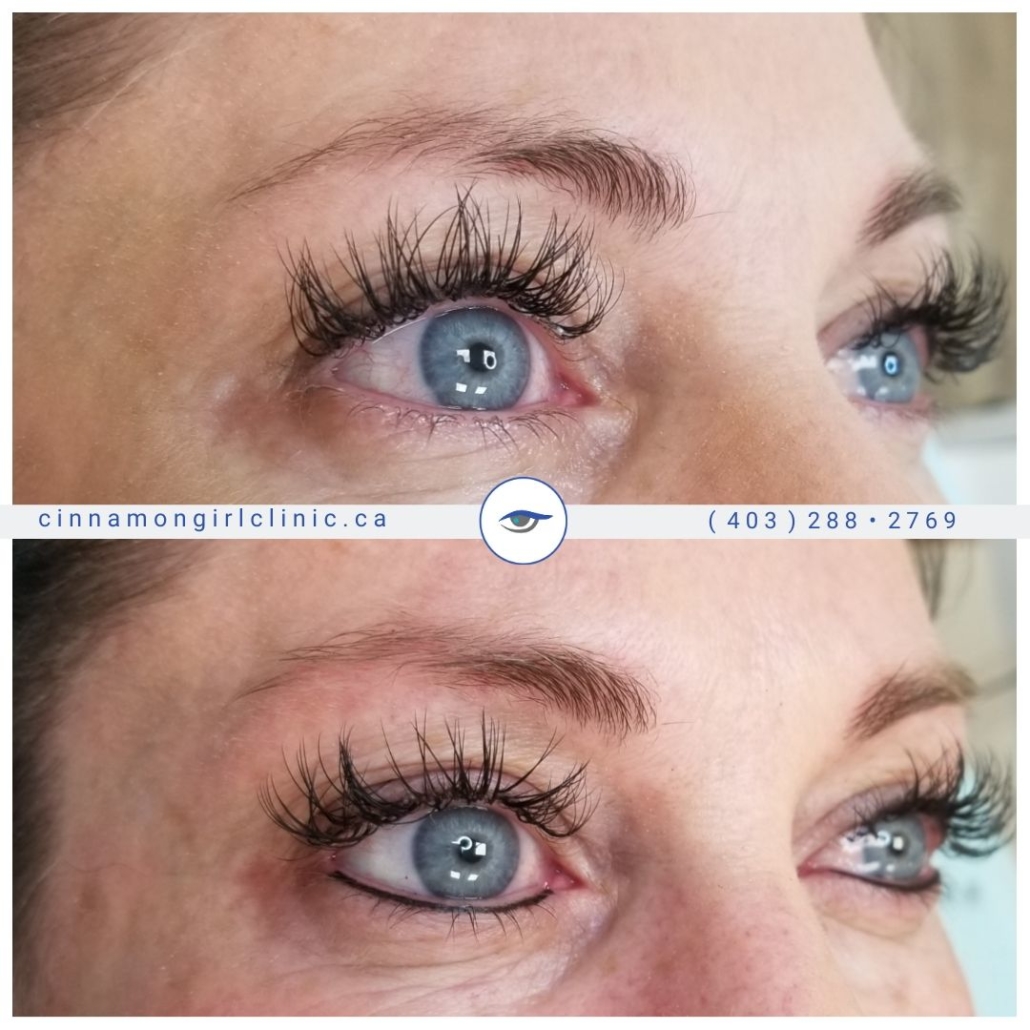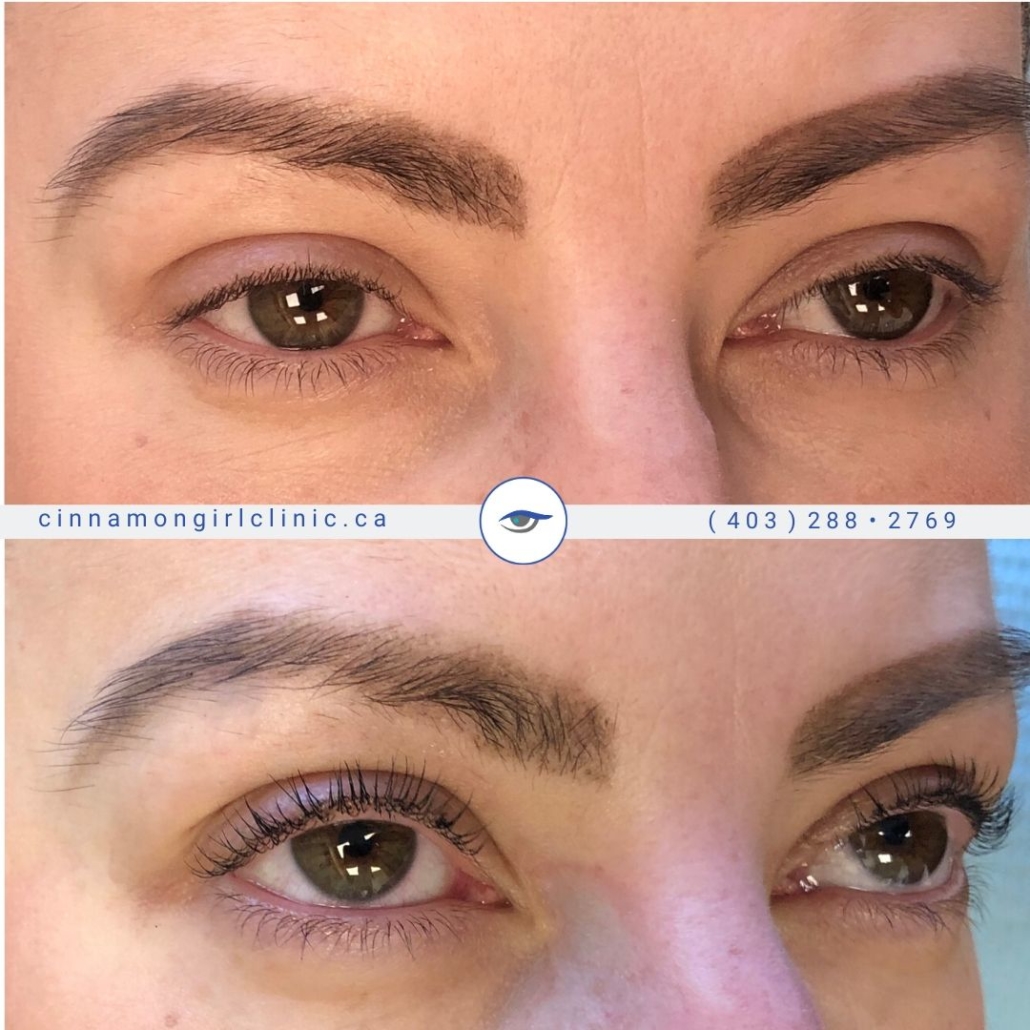 You deserve the wings!
Be ready and water-proofed for whatever life has to offer!
When it comes to the best permanent eyeliner in Calgary – look no further than the Cinnamon Girl team. 
We specialize in Alopecia too!
For men and women who have lost their eyelashes due to Alopecia, Chemotherapy, and more… we've got you. We understand how important lashes can be for looking and feeling like yourself. We're here to help you on your journey to be as confident as possible!