Areola + 3D Nipple Tattooing
Restore your natural-looking breasts and full confidence!
Popular for breast cancer survivors who have undergone a mastectomy and are looking to restore the beauty of natural-looking breasts, individuals who have scarring from breast implants, or anyone wanting to enhance their areolas in shape or colour!
An areola and nipple tattoos requires two sessions followed by a final touch-up appointment, with each appointment about 6-8 weeks apart. Results should last forever!
Our team understands the journey that cancer survivors go through. The diagnosis, the treatment plan and prognosis, the radiation, the surgery, the mental health fight, the change in relationships and more.
Our leader Jody Stoski went through her own battle with thyroid cancer, and while she did not lose her breasts, she had a large scar left on her neck. She understands the feeling of people's gaze meeting her scar before her eyes. She understands not feeling like herself and the journey to feel confident in her own skin and life again! With that said, she is here for YOU, and the entire cancer community.
| | |
| --- | --- |
| One – Unilateral | $600 |
| Both – Bilateral | $750 |
Let us help you in your healing journey.
Click to scroll through our areola and nipple tattoo gallery below: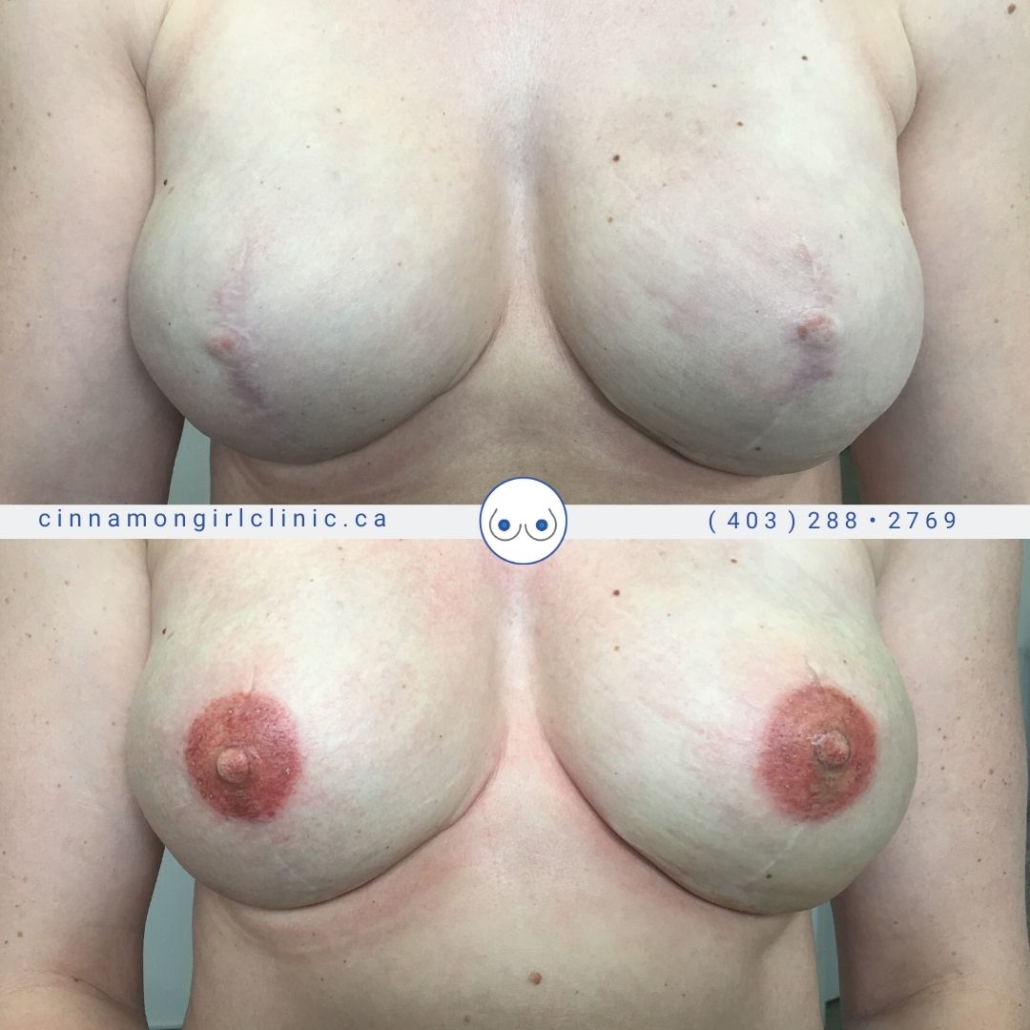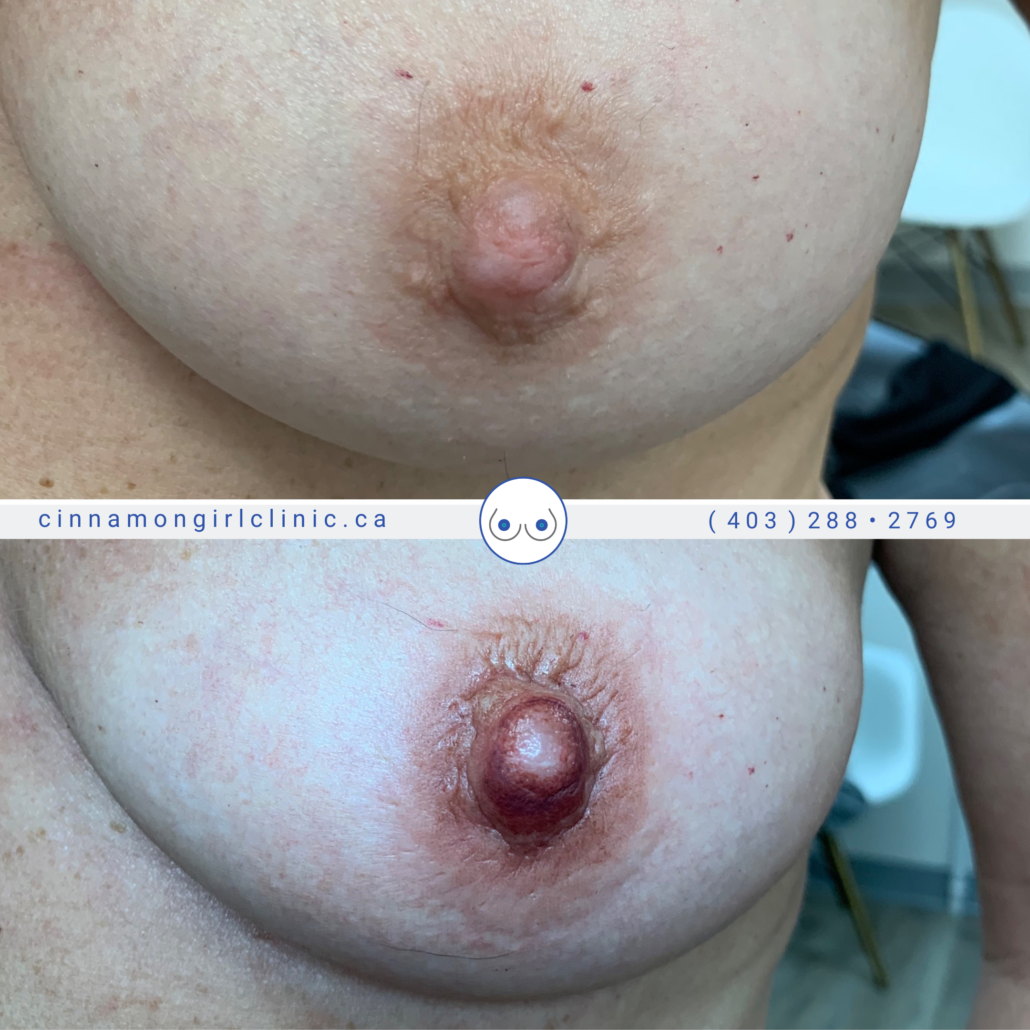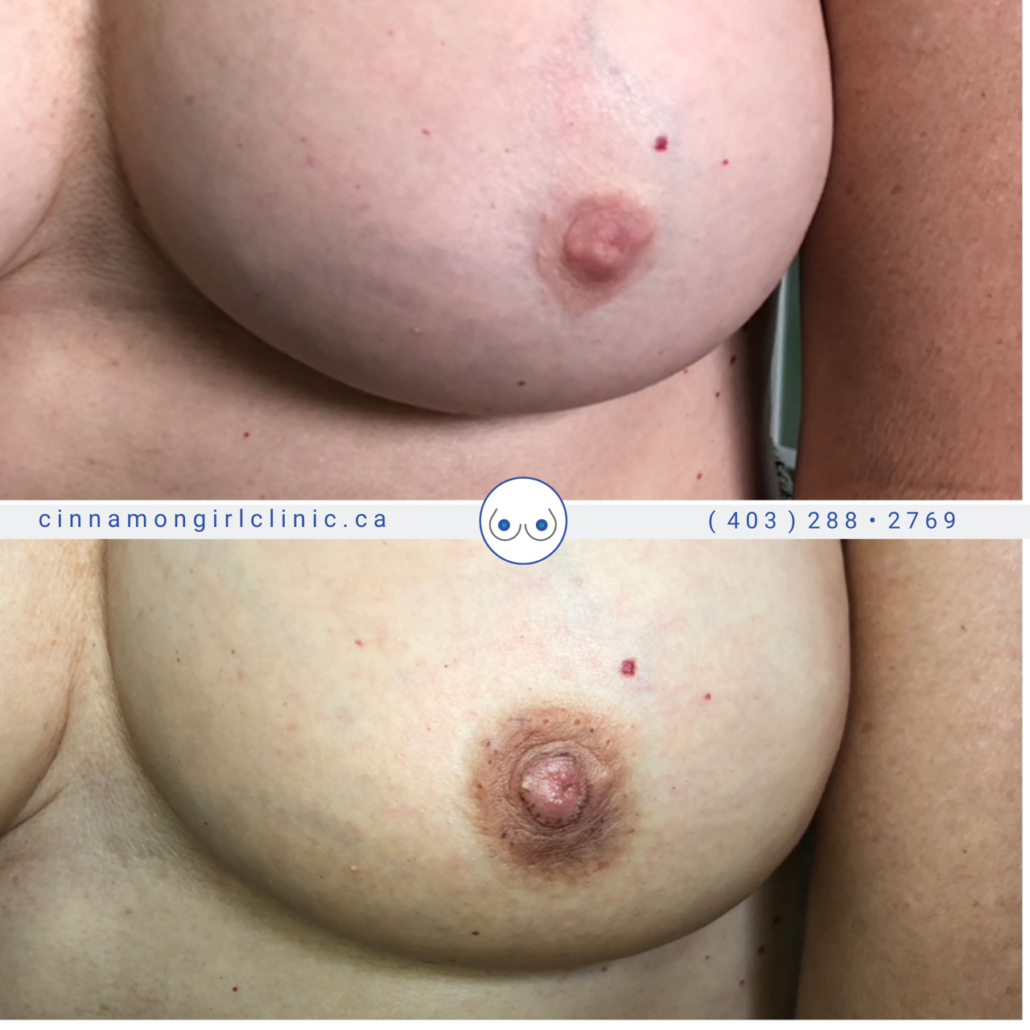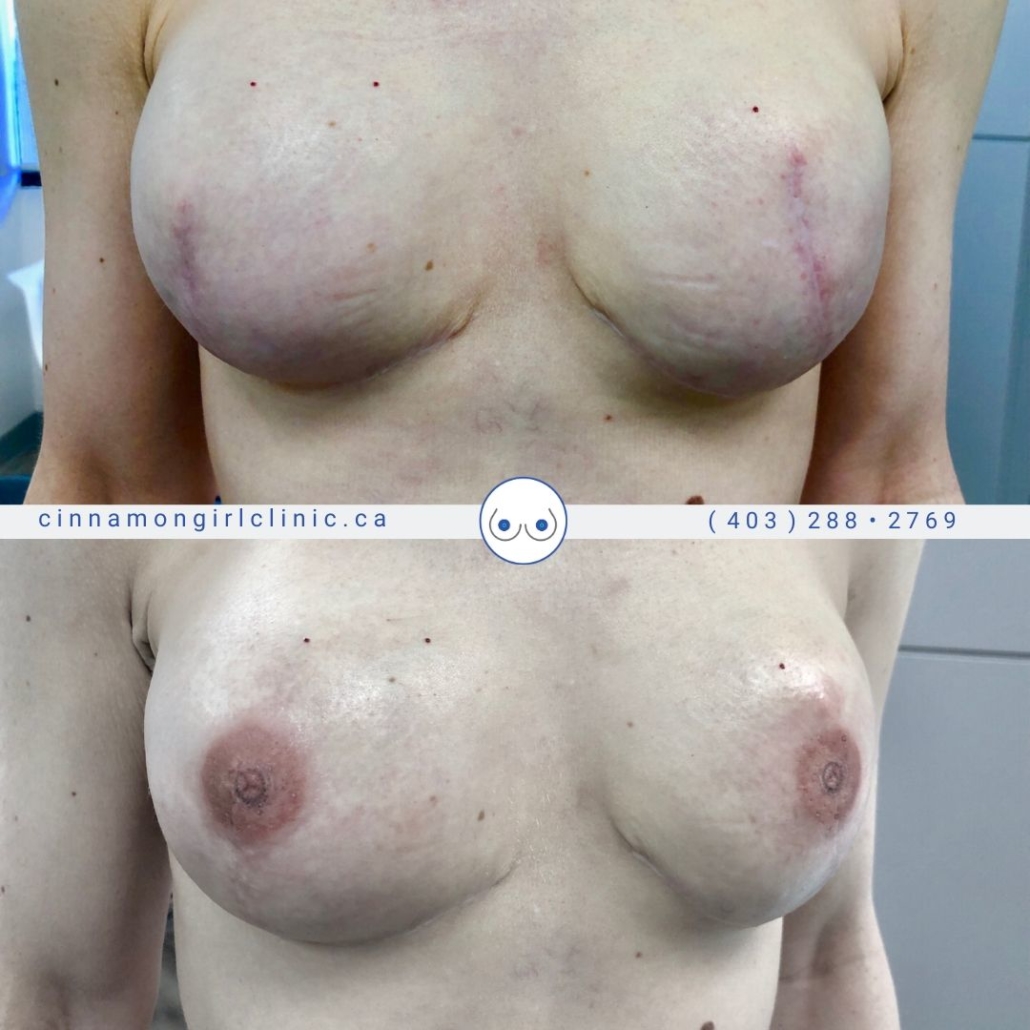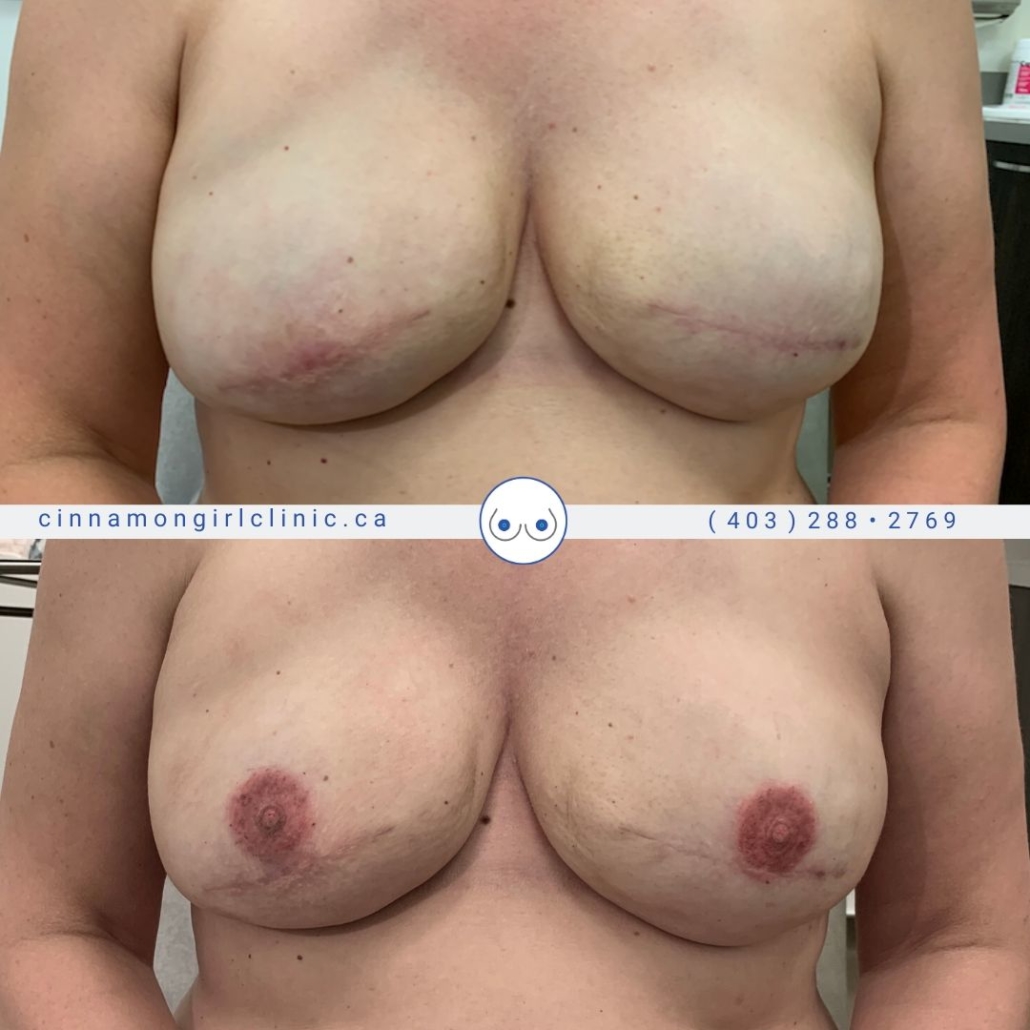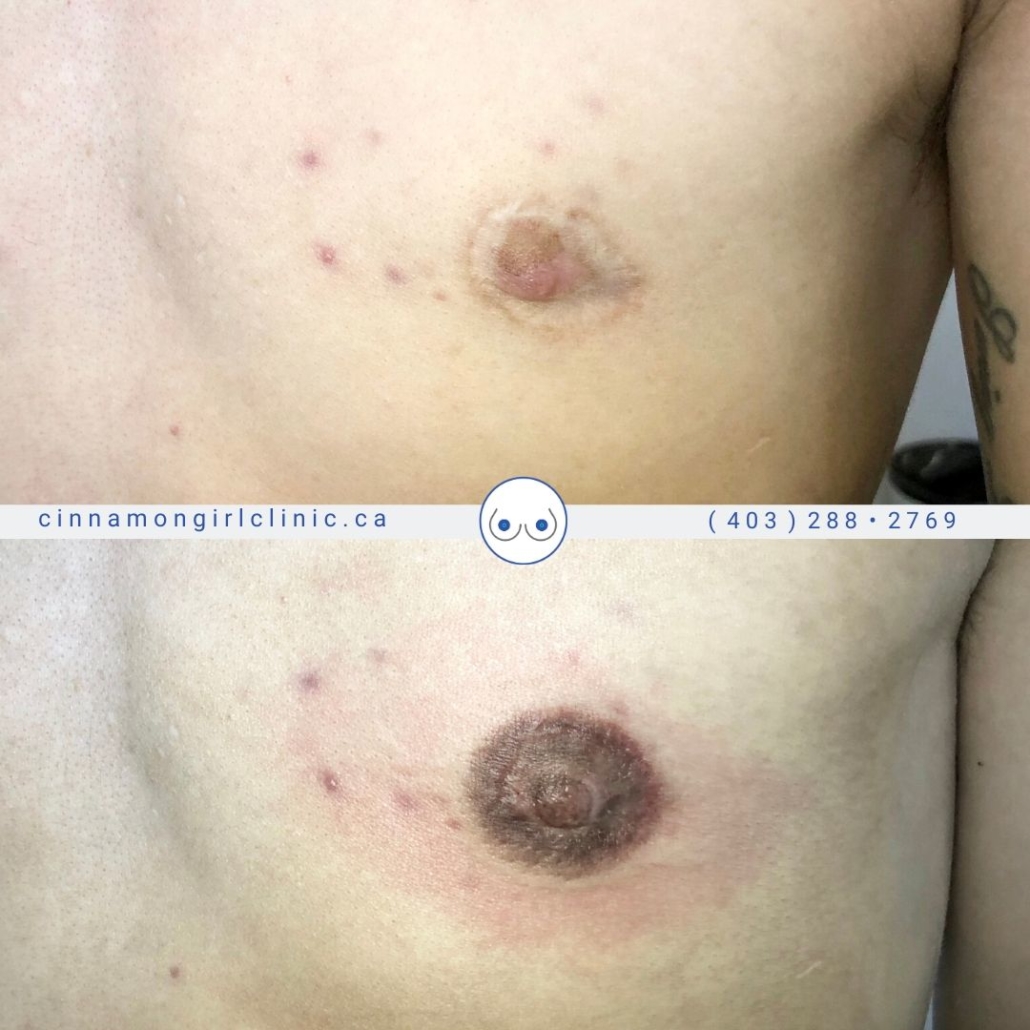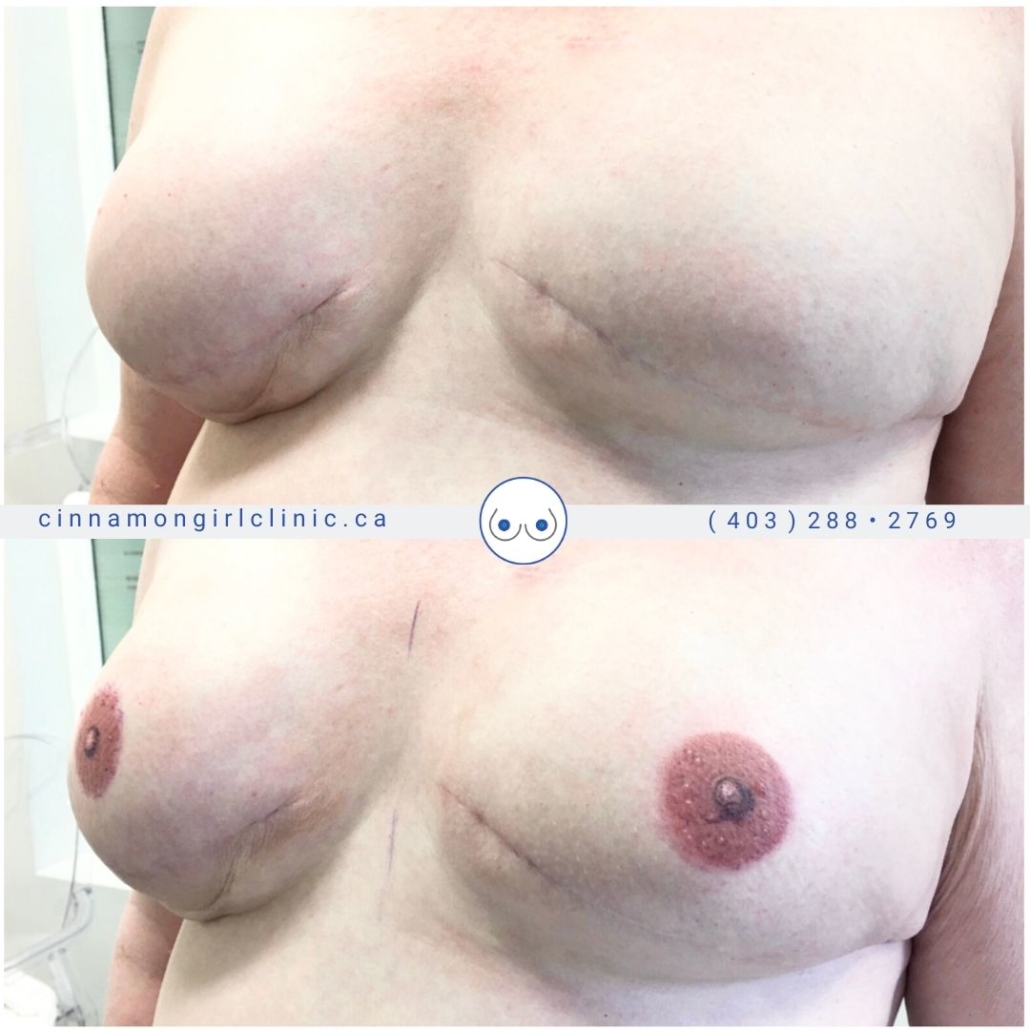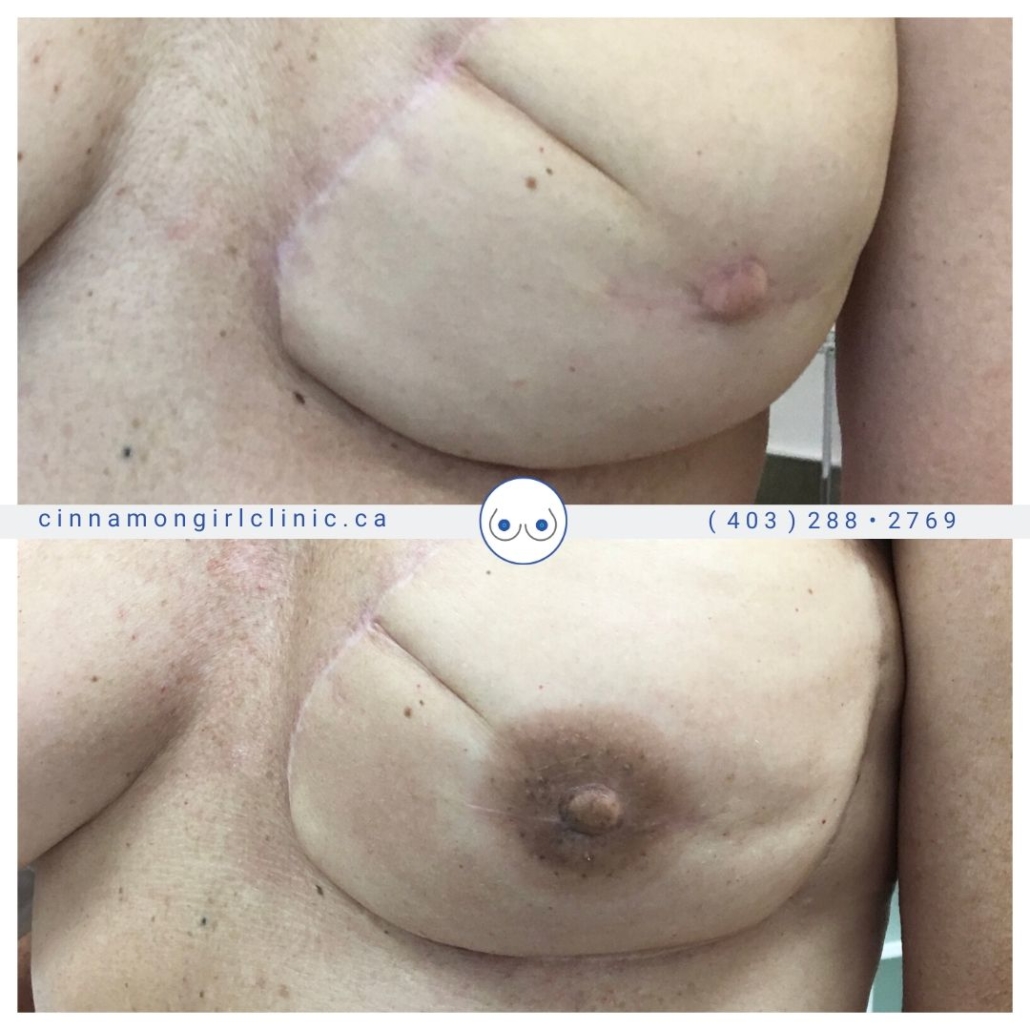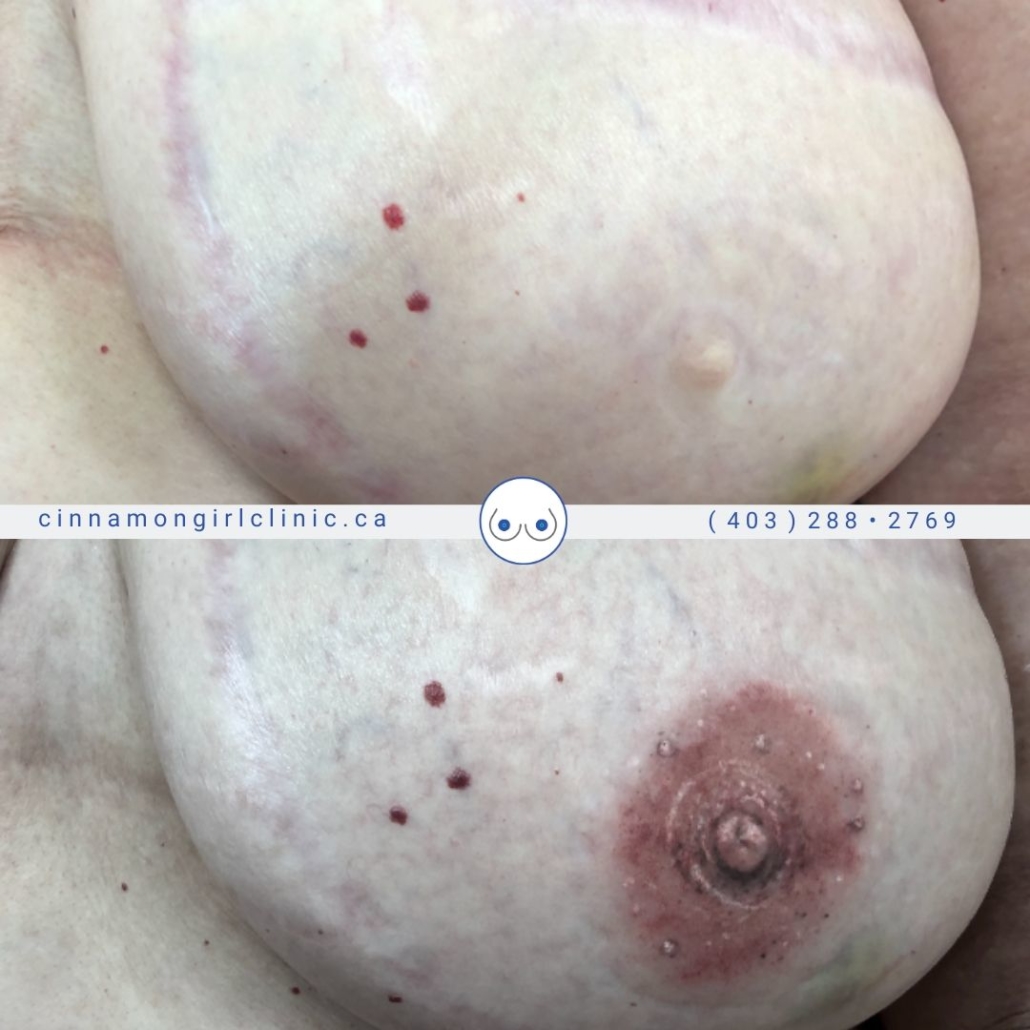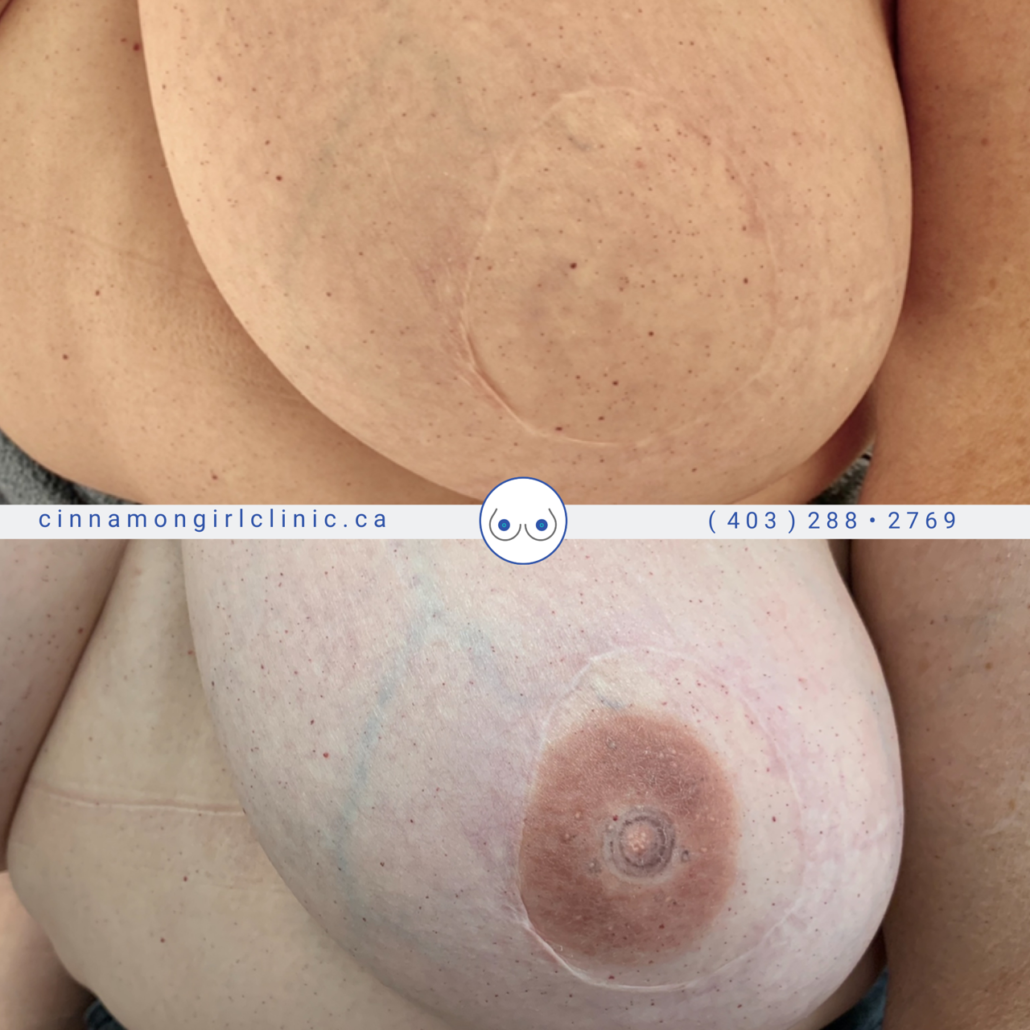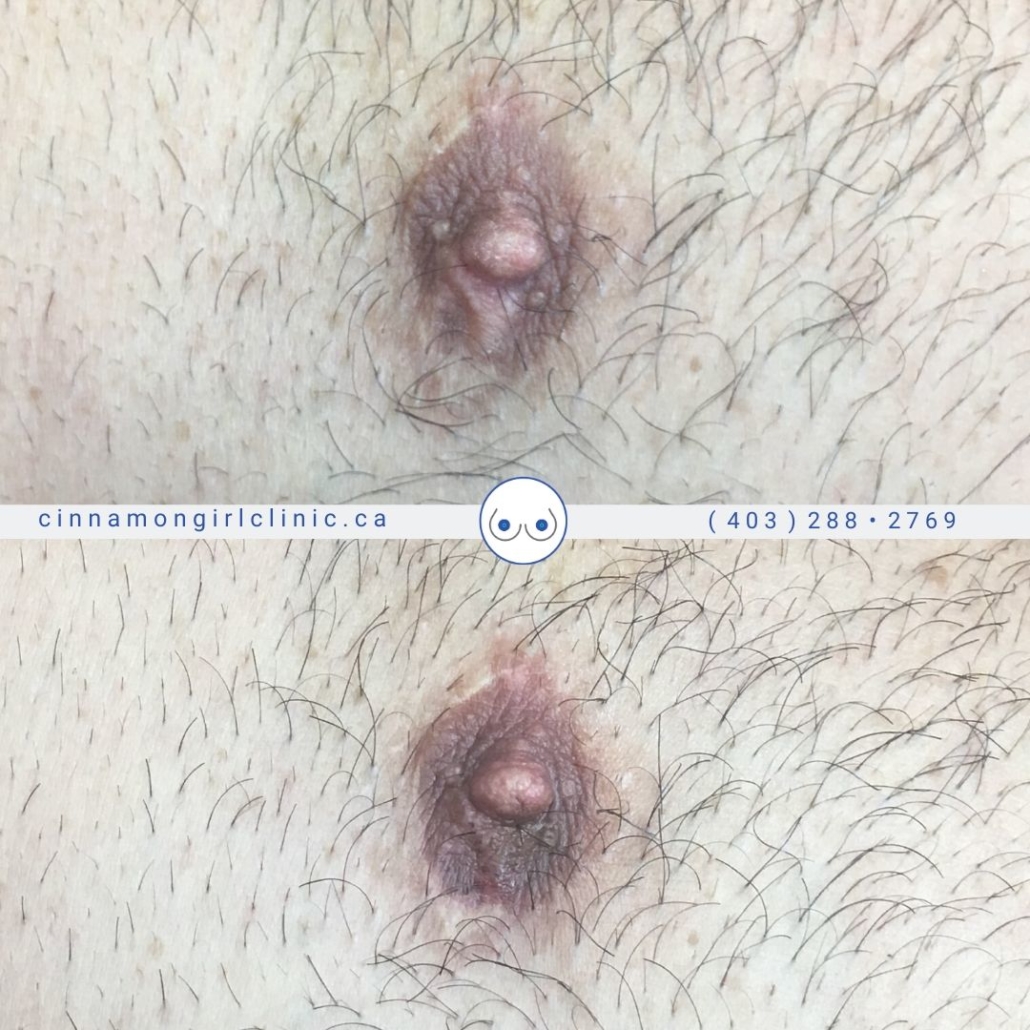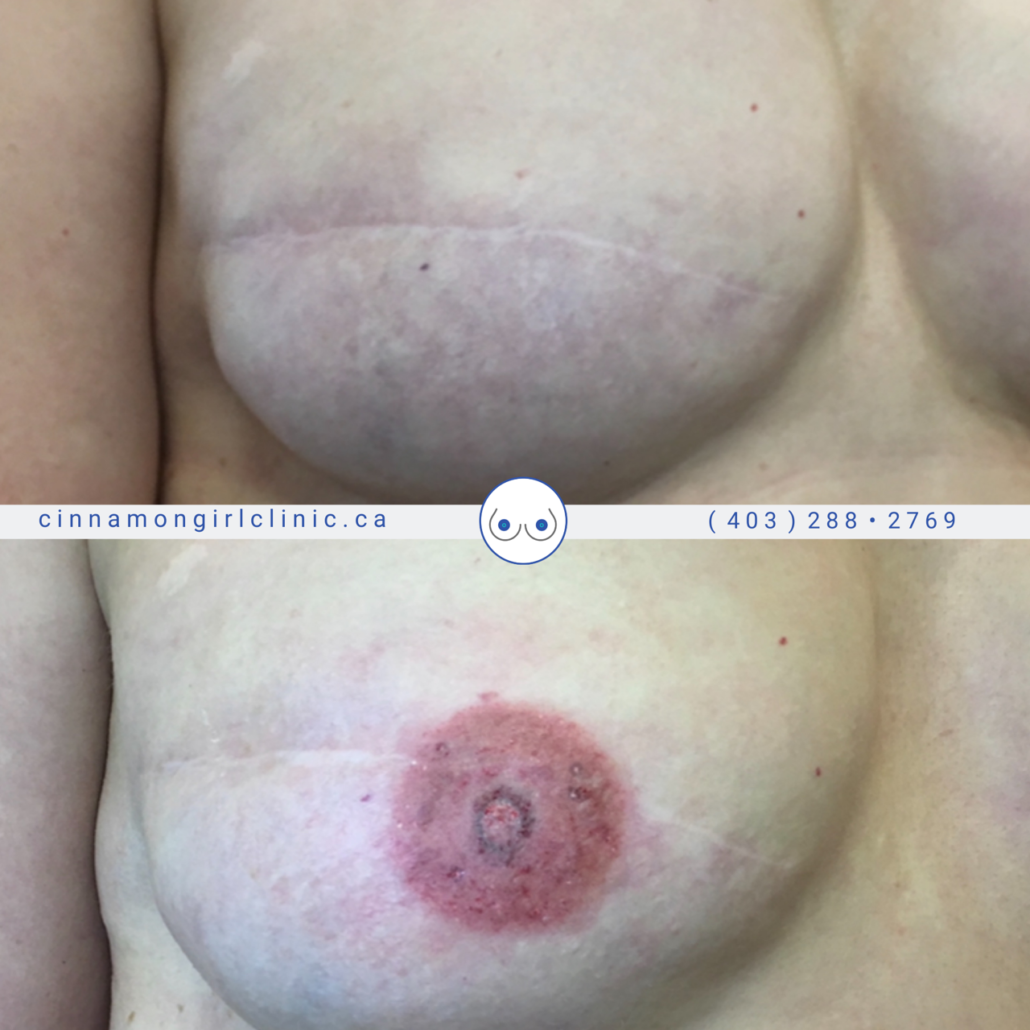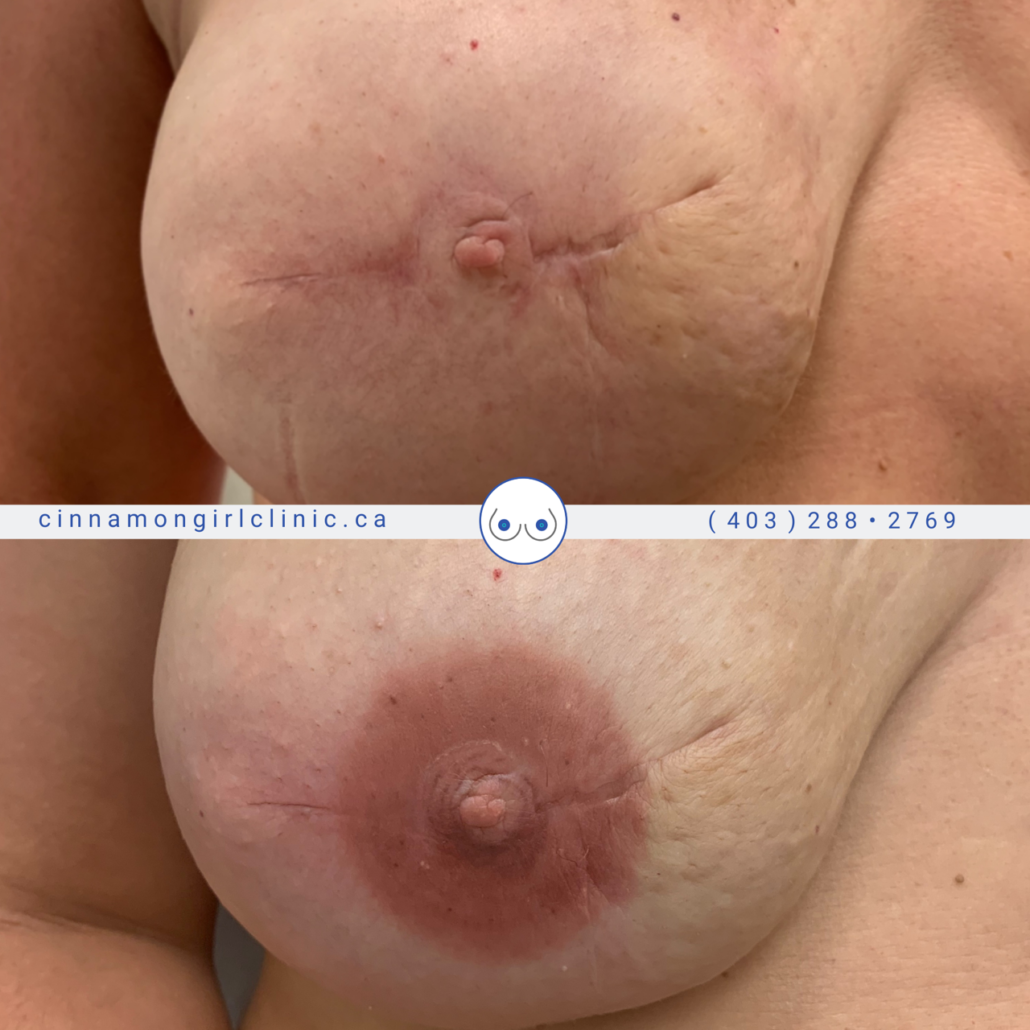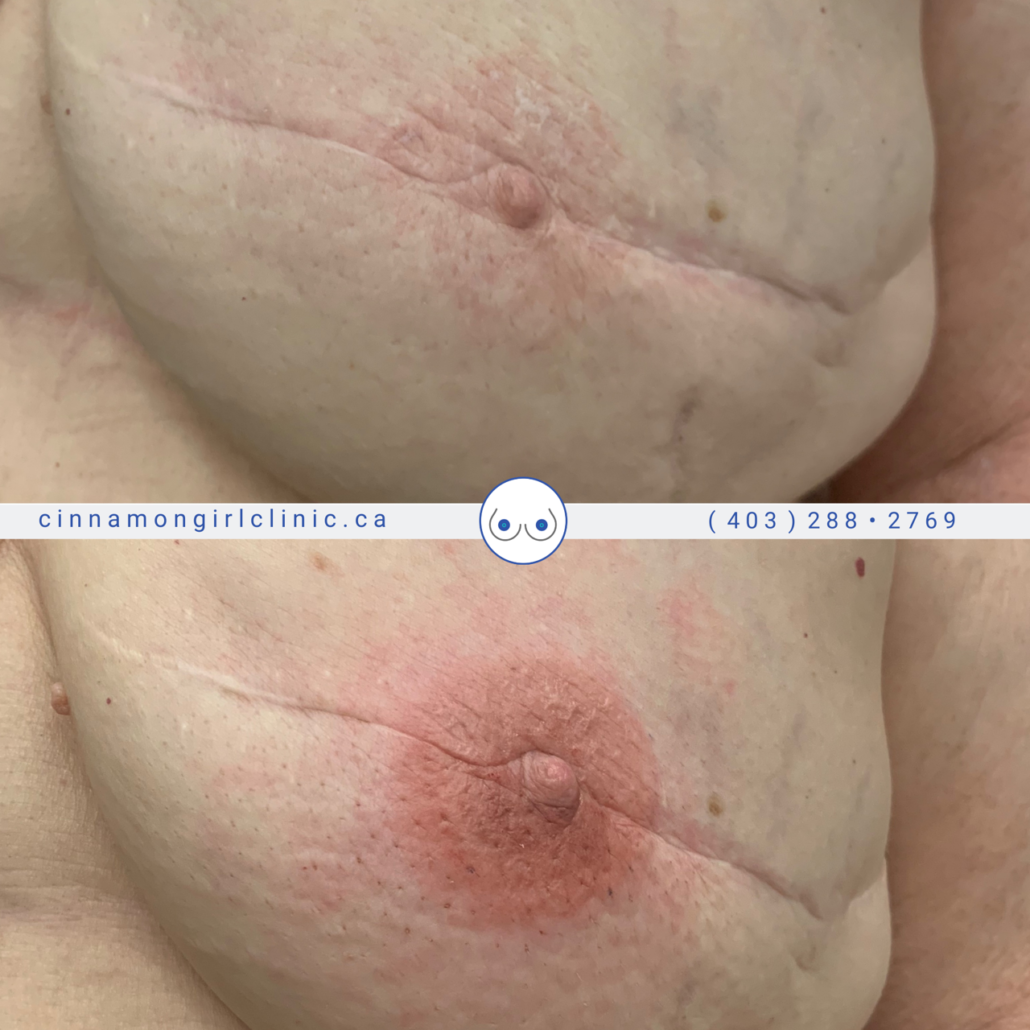 Don't let losing your breasts make you feel any less like a woman. Love yourself when you look in the mirror or share your body with others, and feel like the woman you are. 
This procedure is also amazing for those undergoing gender reassignment or have had any other breast surgery. Our professional paramedical tattoo artists will work with you to ensure the best results in a compassionate and confidential environment. 
"I no longer walk past my mirror every morning to be reminded of my cancer. I can't thank you enough."