Please click the navy blue buttons to learn more…
Need to restore the beauty of natural looking breasts after a mastectomy? Areola and nipple tattoos can improve cosmetic appearance to make you more confident in your body after your journey with cancer.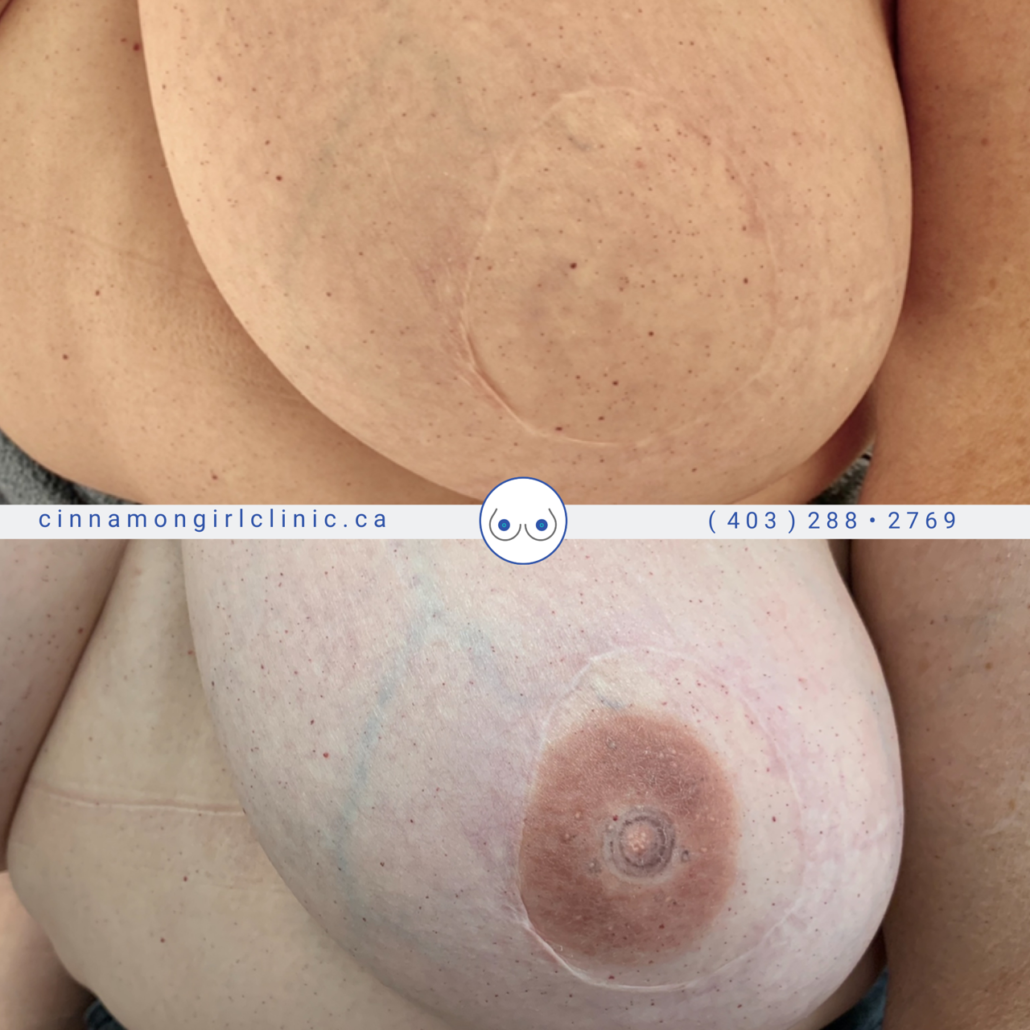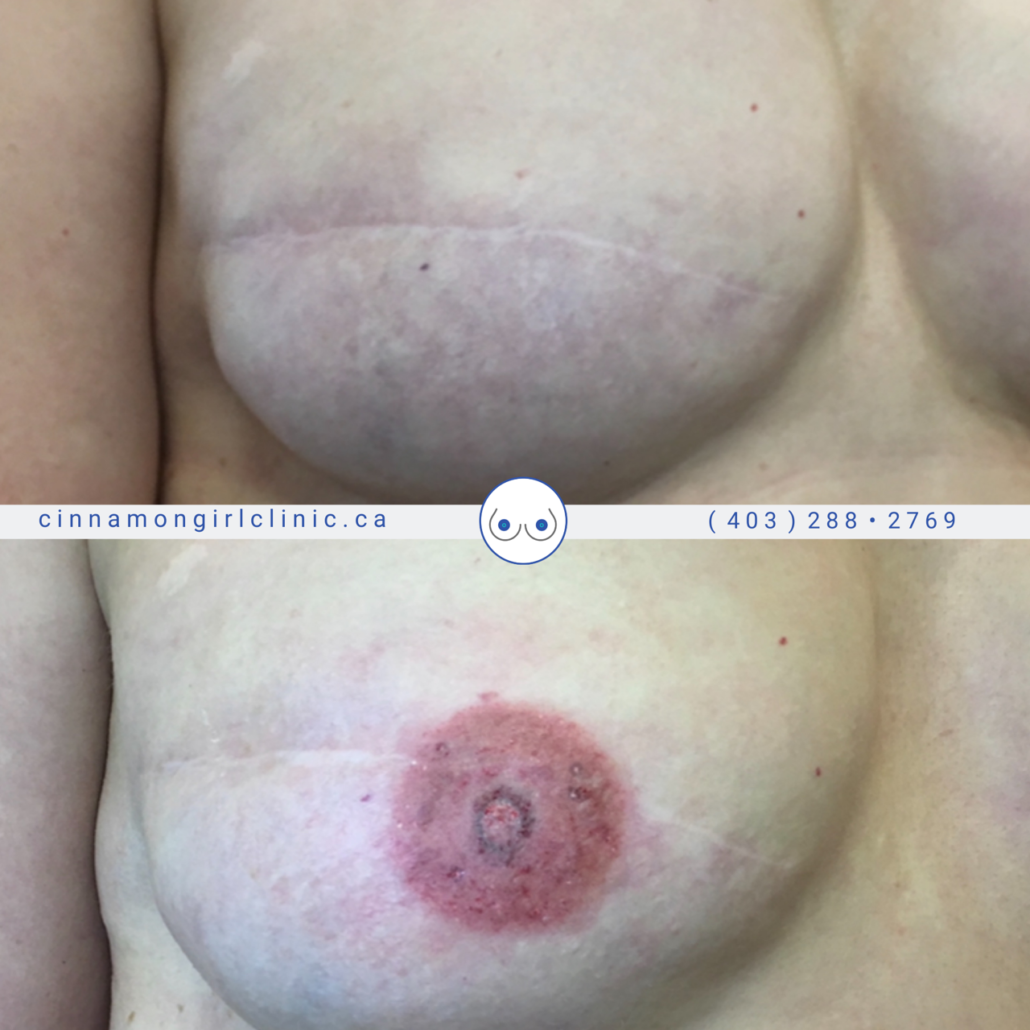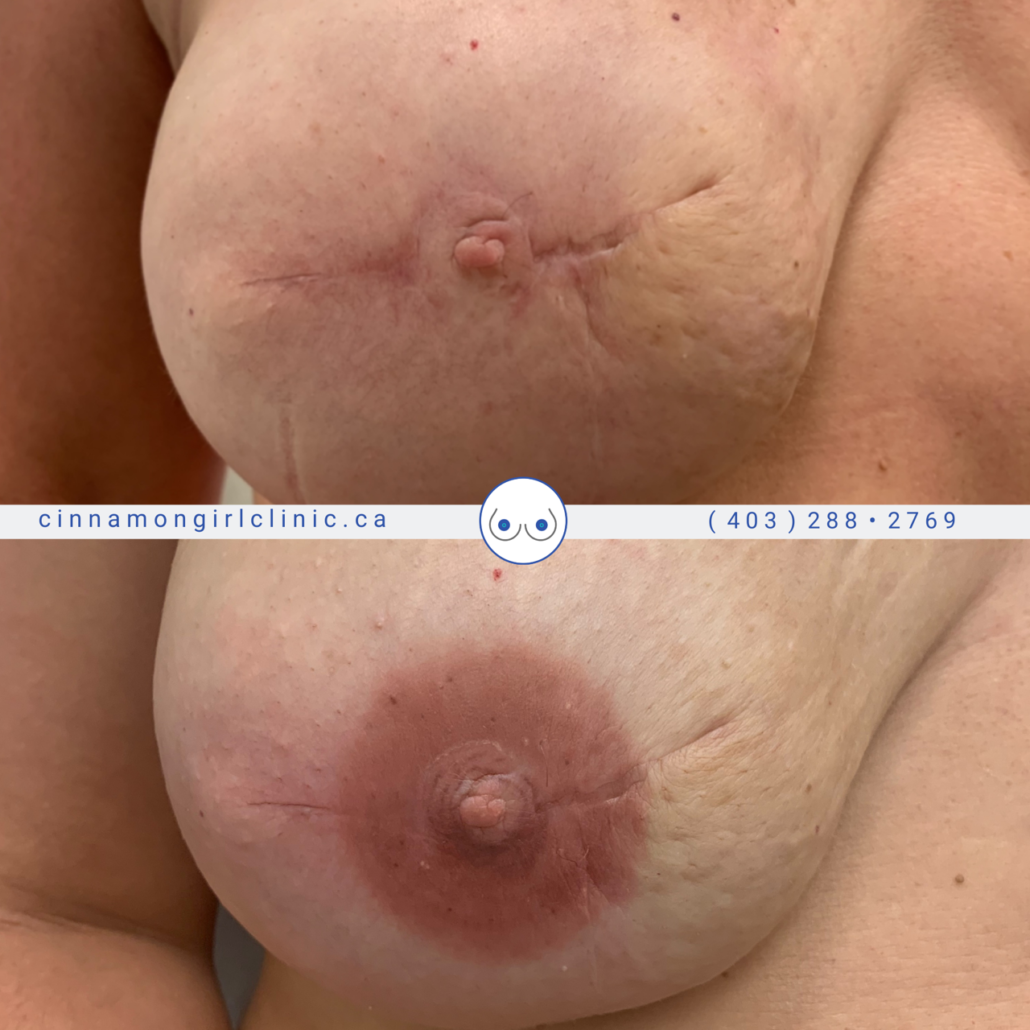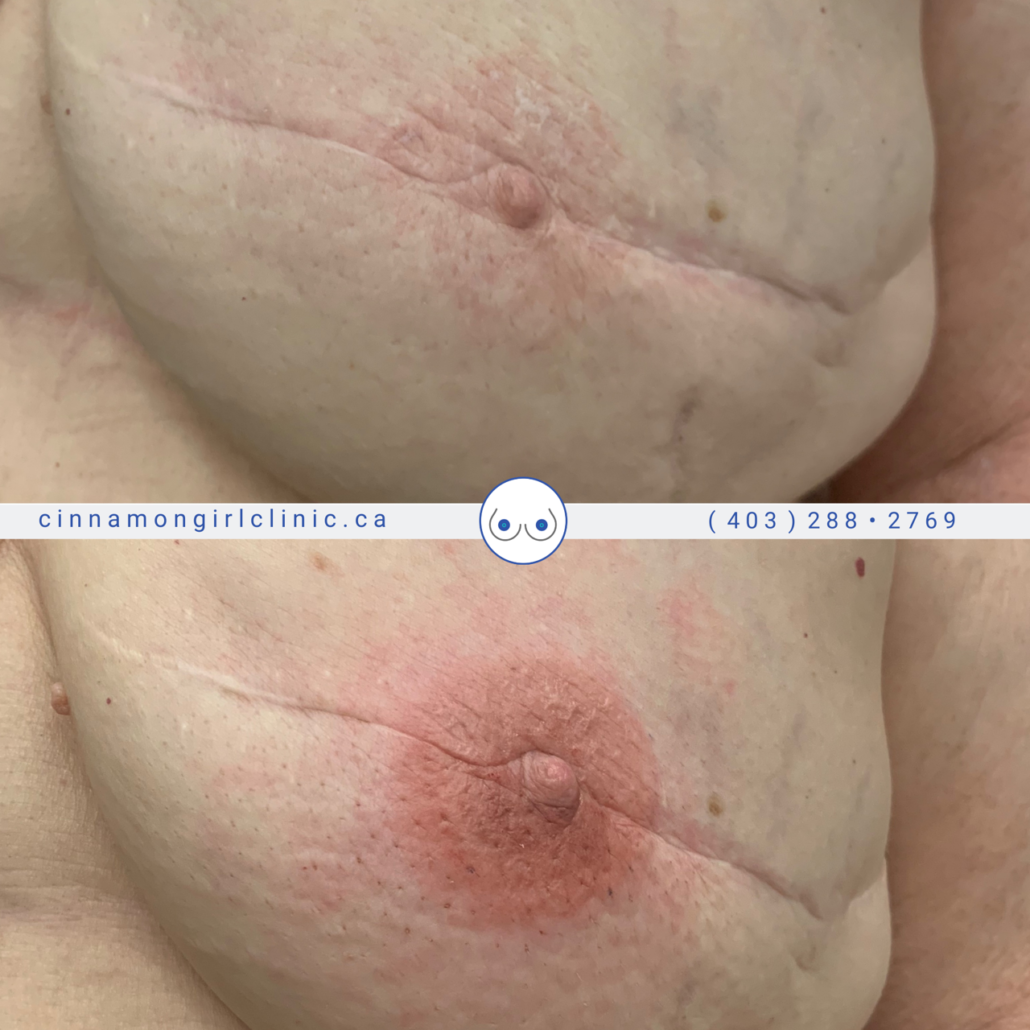 Are you someone with melanated skin who had a unilateral mastectomy, bilateral mastectomy, top surgery, or is simply not 100% happy with your areolas? We can create realistic areolas on blank canvases, or we can can correct size, shape, and colour as well as blend in scarring to make your areola and nipples exactly what you want them to be!